Ariana Grande Stool Conspiracy Solved & Normani Kordei Falls Into A Split
By Allie Gold
October 17, 2017
A lot going on in today's episode of iHeartNow. With Maxwell and Danielle Monaro joining Elvis Duran today, we could not get the laughter to stop. In today's episode we discuss our new festival: iHeartALTer EGO, Shania Twain's Album Release, Normani Kordei of Fifth Harmony's fall into a split, and we SOLVE the Ariana Grande conspiracy theory!
So many things happening at iHeartRadio right now including the announcement of our iHeartALTer EGO festival on January 19th at The Forum in LA. Artists at the festival include: Cage The Elephant, Walk The Moon, Mumford & Sons and more! Tickets go on-sale to the public starting Friday, October 20th at 1pm PT right here.
In other iHeart news, Bobby Bones is hosting a Shania Twain album release party tonight! Her album 'Now' is the first album she has released in 15 YEARS! Where were you 15 years ago? Listening to Shania's album 'Up!' perhaps? You can watch her album release party tonight at 8pm ET right here!
Experienced dancer, Normani Kordei of Fifth Harmony is who we all wish we were when experiencing a dramatic fall. While onstage with the other 5H girls, Normani fell, but gracefully caught herself in a SPLIT! Definitely wish we fell looking like that in front of a huge audience.
Who needs myth busters when we have Danielle Monaro? The Internet was up in arms when they were trying to figure out how Ariana Grande sat on this stool below for her 2014 album cover of 'My Everything'.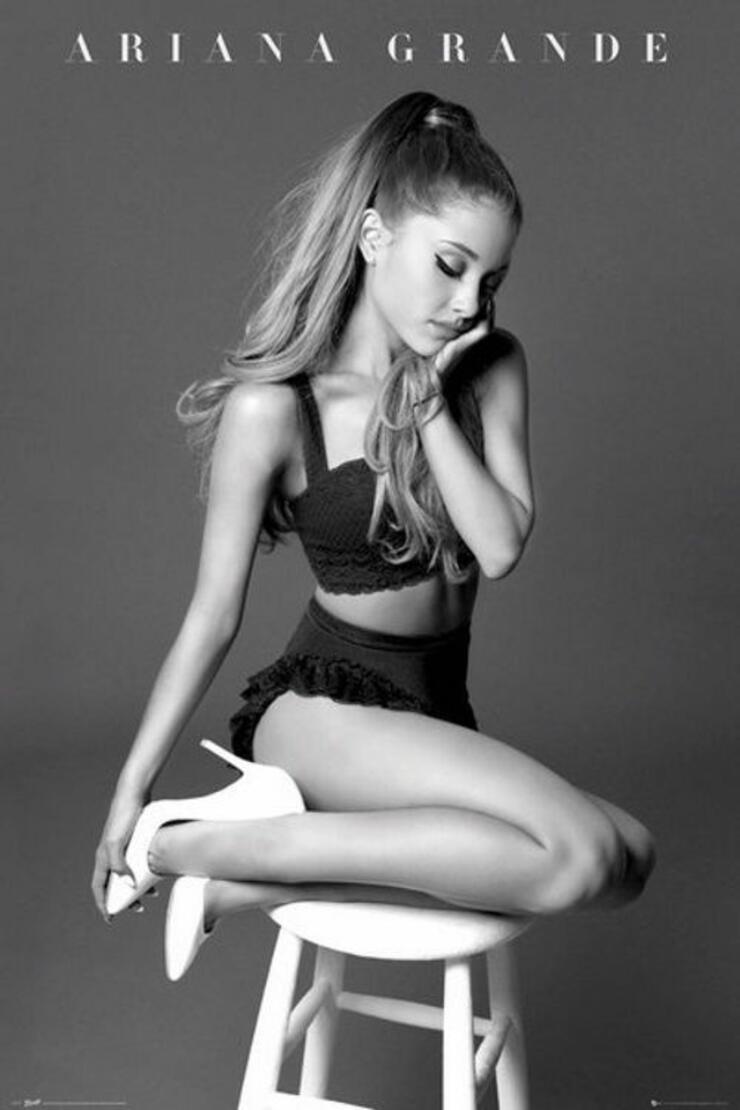 When it comes to sitting on a stool, Ariana is definitely a master. How does she actually do it? We can't really figure it out. To be fair as Maxwell said in today's iHeartNow episode, Ariana Grande is really small. We know she looks small in photos and onstage, but she actually is that small in person as well. Her fitting on a stool like that doesn't seem too outrageous to the iHeartNow hosts! However, we still needed to try it for ourselves. Up goes Danielle Monaro onto the stool with help from Elvis and Maxwell. Once situated and posed, we have figured out the right position to complete the Ariana Grande stool challenge. Although, can't help but wonder how she looks so graceful doing it? 🤔
Chat About Ariana Grande Stool Conspiracy Solved & Normani Kordei Falls Into A Split