Paris Jackson Posts Topless Photo To Spread Body Positivity: See The Shot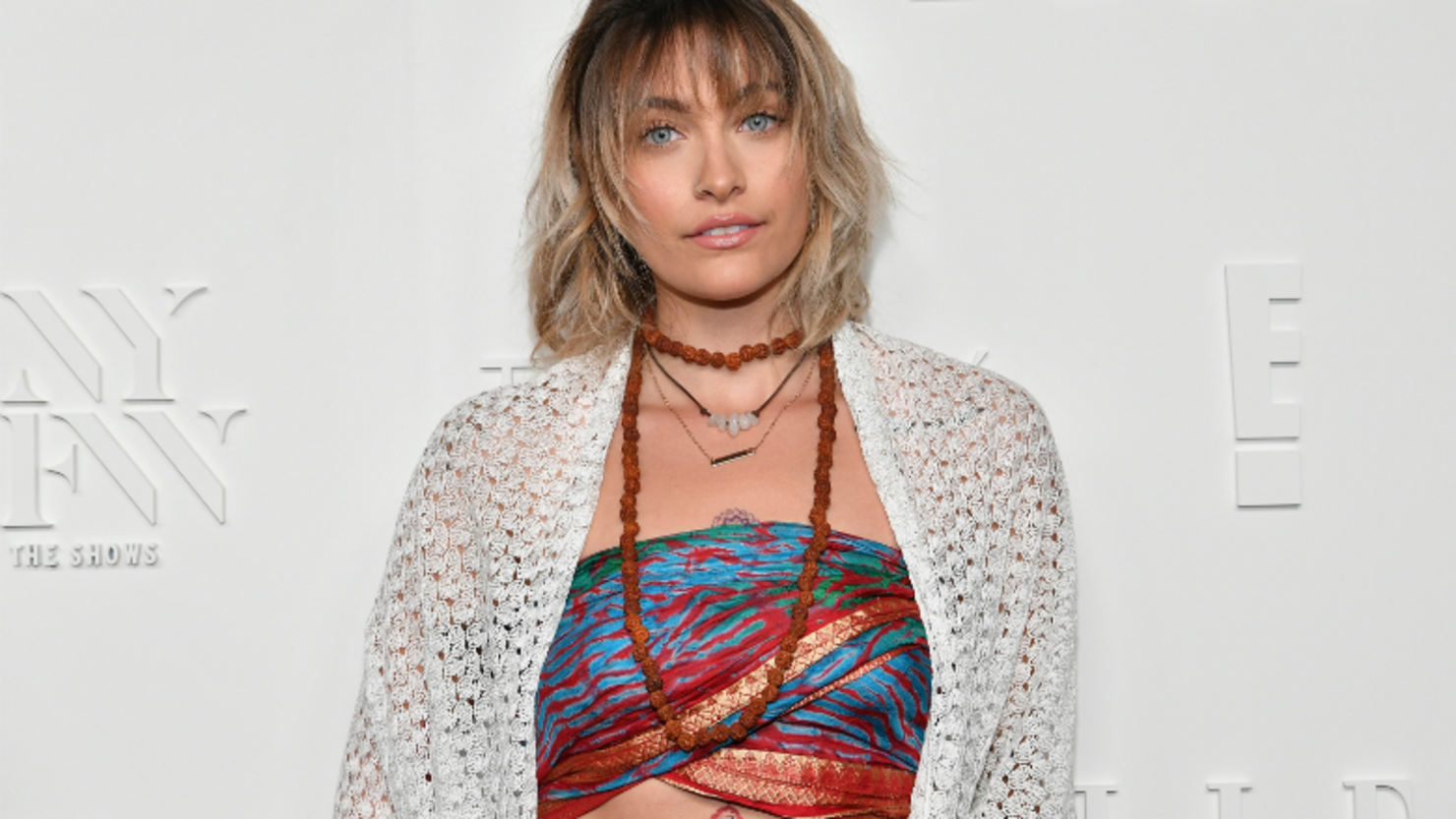 Paris Jackson has had a harsh relationship with fame in recent years, but that's not stopping the model from loving herself and that's the exact message she shared with her Instagram followers on Monday (October 17).
In a new shot, which she posted to her 2.1 million followers, the daughter of late Michael Jackson donned only her Calvin Klein underwear as she sat outside on a wooden chair. "Comfortable in my rolls. f**k with me," she captioned the topless photo, which shows her slightly bent over, with her arm tattoos in full sight. Jackson has previously admitted to having over 50 tattoos, which pay tribute to late musical icons like her father, John Lennon, and Prince.
During an August interview with i-D magazine, Jackson spoke candidly about her body. "I'm not symmetrical, I'm not a size zero, I eat hella burgers and endless amounts of pizza," she said. "I can't fit into a runaway sample size of designer clothes, I have scars and stretch marks and acne and I have cellulite. I'm human. Not a dress-up doll."
"Unfortunately in the world we live in it's almost impossible to feel comfortable in your skin 24/7. Especially with what the media is constantly feeding us. I have countless insecurities and fears, like everyone else I know," she continued. "But we're getting there, slowly but surely. Which is a big reason why I want to change this fashion/beauty stigma, so it's not as difficult for people around the world to feel beautiful just the way they are."