10 Things You Might Not Know About 'Enter the Wu-Tang (36 Chambers)'
By Sam Valorose
November 9, 2017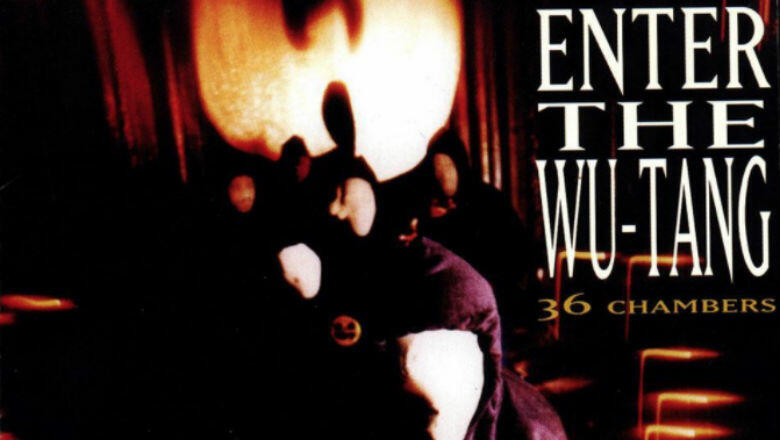 Wu-Tang Clan changed hip hop on November 9th, 1993 with the release of their debut album Enter The Wu-Tang (36 Chambers). With RZA at the helm, his vision to mix dusty, lo-fi production and sharp lyrical skill with Kung-Fu film iconography (the group referred to their native Staten Island as Shaolin) influenced generations of rappers and producers like Notorious B.I.G., Nas, and Kanye West.
To celebrate its 24th anniversary, here are 10 facts you might not know about Enter The Wu-Tang (36 Chambers).
1. "Protect Ya Neck" cost only $300 to record and according to Yoram Vazan, the owner of Firehouse Studios, paid for the session in quarters.
2. There was a potential tenth official member of the Wu-Tang Clain to be featured on 36 Chambers. RZA came close to offering Staten Island rapper Scotty Wotty a spot in the clan. You can hear his name shouted on on later Wu records.
3. There are four tracks on the demo that birthed 36 Chambers but never made the final project, including "Wu-Tang Master," "Problemz," "The Wu Is Comin' Through," and "It's All About Me," which references De La Soul's "Me, Myself and I"
4. The album tanked when it was first released in 1993, hitting only the number 41 spot on the Billboard Charts. The highest ranking single, "C.R.E.A.M.," only hit number 61 on the charts. It wasn't until 1995 that the album went platinum.
5. While recording 36 Chambers, the Wu were young, starving artists. To get by, Ghostface Killah would make regular shoplifting trips to the store and bring back cans of food. RZA's younger brother, 9th Prince, told Village Voice, "Ghostface would throw on his big, oversized coat and just stack four or five cans in his coat pockets, and we'd walk out,"
6. There is a rumor that some member's of Wu-Tang could not make the photo shoot for the album cover, so part of the group's management put stockings over their face and stepped in for the pic.
7. Masta Killa only appears on one track with his verse on "Da Mystery of Chessboxin'." Every other Wu members appear on at least two songs. Method Man and Raekwon have the most appearances and are featured on eight tracks.
8. Before forming Wu-Tang, RZA, GZA, and Ol' Dirty Bastard were in a group called Force of the Imperial Master A.K.A. All in Together Now Crew. RZA went by Prince Rakeen or The Scientist, GZA went by The Genius, and ODB went by The Specialist.
9. The album's name is a reference the kung fu flick The 36th Chamber of Shaolin from 1978. It is also a reference to Five Perfect philosophy and Supreme Mathematics. The group is made up of nine members and the number nine means "to bring into existence." Each member has four chambers, resulting in "36 Chambers."
10. RZA's production on Enter The Wu-Tang (36 Chambers) became the blueprint for underground hip-hop in the 90's. His use of soul samples was unique at the time of its release but have since become a staple for producers like Kanye West, Alchemist, Havoc, and Just Blaze.
RELATED VIDEO: RZA + Mathematics Break Down The New Album And Discuss Wu History
Chat About 10 Things You Might Not Know About 'Enter the Wu-Tang (36 Chambers)'