INTERVIEW: Andra Day on the Powerful Message in 'Stand Up For Something'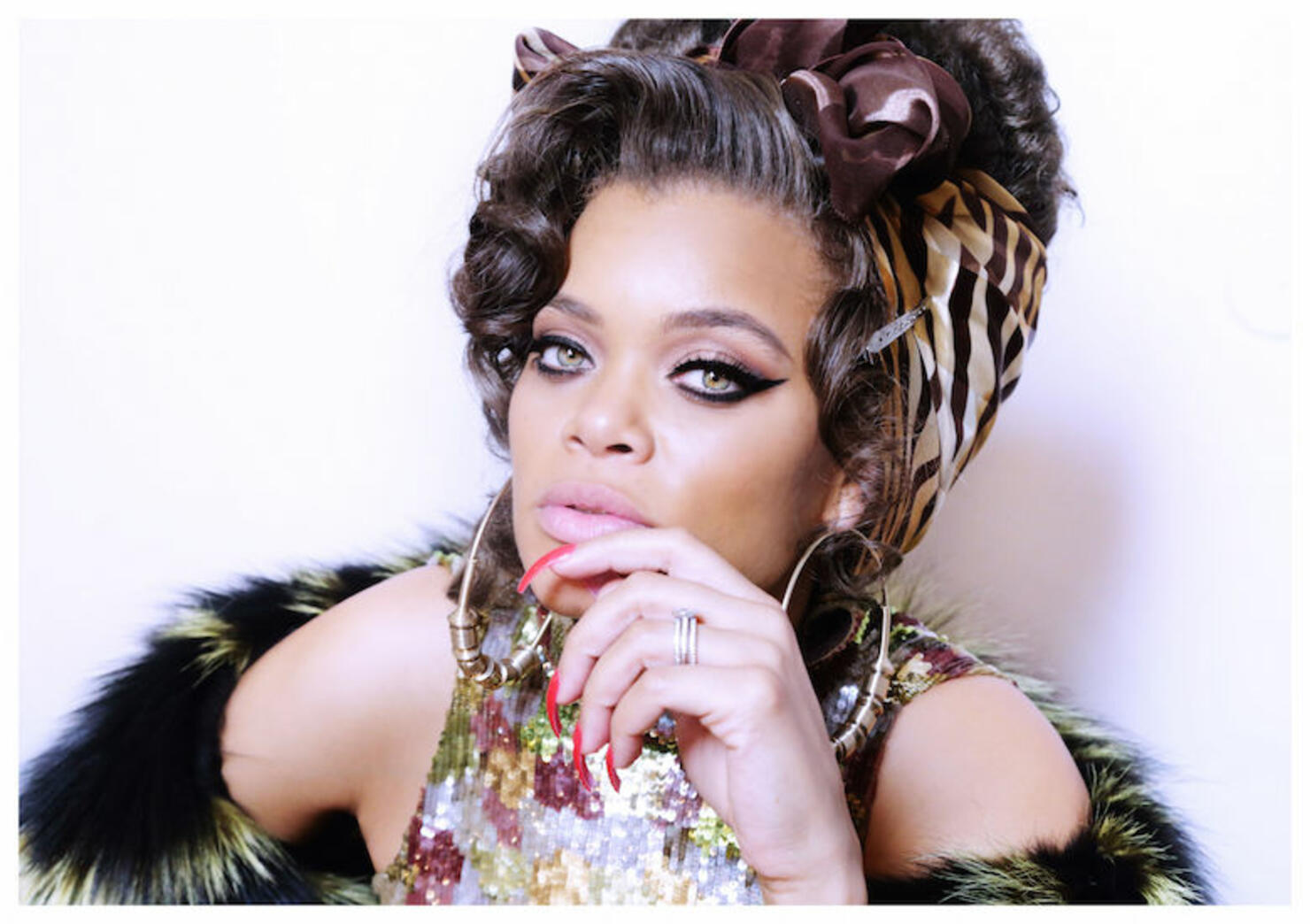 Following the tremendous success of her inspiring single "Rise Up" and 2015 album Cheers to the Fall, Andra Day has returned with another heartfelt song called "Stand Up For Something." The heartfelt track features Common and is from the soundtrack from the film Marshall, which is also Andra's on-screen debut in film -- she fittingly plays a singer.
"Stand Up For Something" was written by music icon Diane Warren and Common, and is already a frontrunner for Best Original Song for the 90th Academy Awards in 2018. The movie itself is based on a true story from Thurgood Marshall's life.
"Stand Up For Something" is a song with a powerful message: stand up for what you believe in, and take action. In the chorus, Andra sings, "It all means nothing/If you don't stand up for something/You can't just talk the talk/You got to walk that walk, yes you do." The Grammy-nominated singer tells iHeartRadio of what the song means to her:
"To me, 'Stand Up For Something' means exactly that. It means that we all have a purpose here. And when we see things or we experience things, they affect us in different ways. And that's all for a reason no matter how trying the experience is. And it's because when we're affected by that thing, we can't just sit by quietly. We have to do something, we have to say something about it. And so, it can be on a macro level; it can be a movement like Black Lives Matter, women's rights, gay rights. Or it can be on a micro level, which is macro in your own personal world. If you have a friend that's struggling with depression, or thoughts of suicide, or cancer, or illness, or just stressed out about things in their life. When you support people, when you do and say things to help, you really are changing not just your environment, but the world piece by piece. I don't think things can happen on a grand scale until they happen in small places first."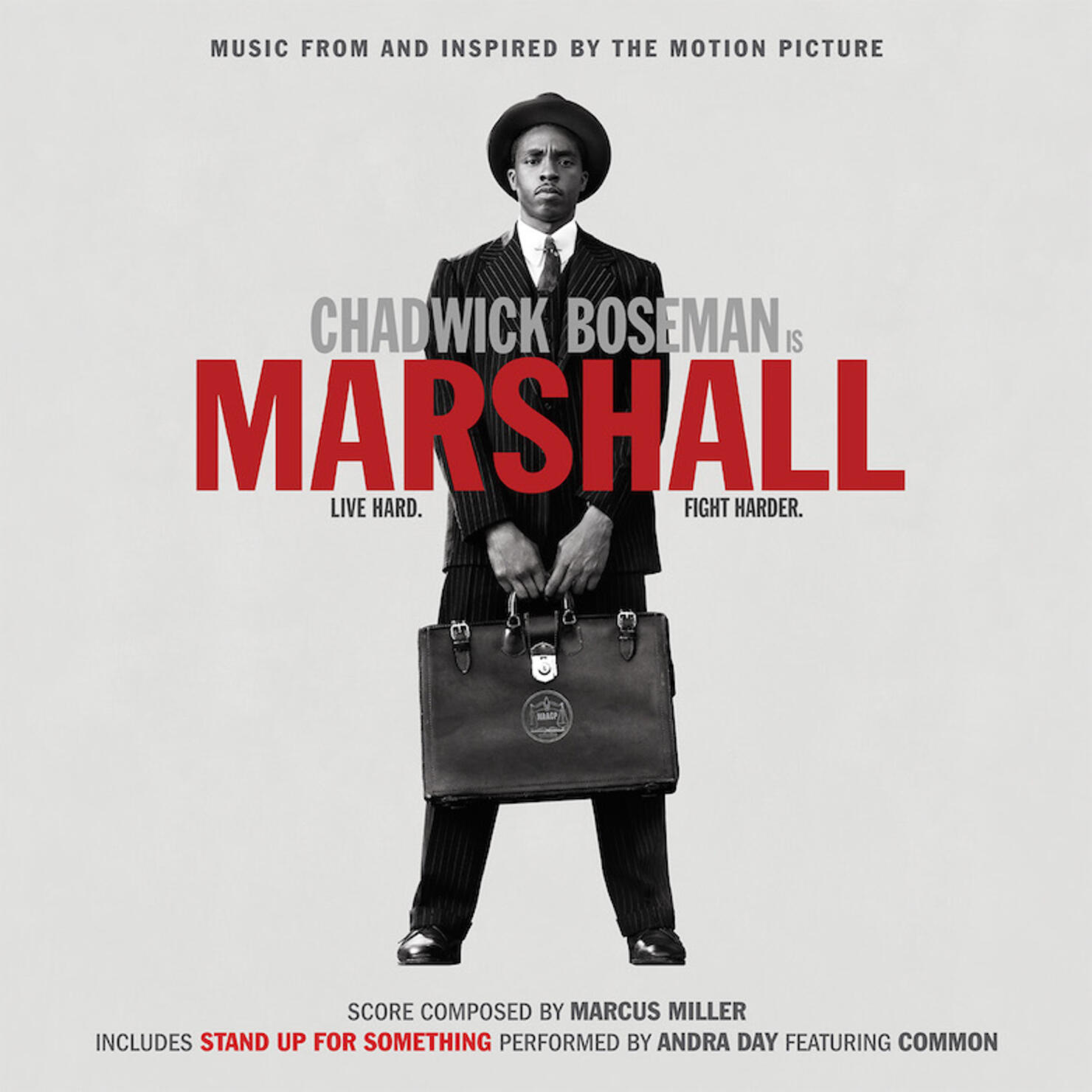 Working with Common and the legendary Dianne Warren has been a dream come true for Andra. She calls Warren "one of the greatest songwriters of all time," and revealed that Common's music helped to "raise [her]." She explains:
"Working with Diane Warren and Common has been a dream come true. Diane is one of the greatest songwriters of all time, and just an incredible human being. I've admired her so much for so long, and now that I know her personally, I love her even more. And with Common, there's not much to be said there. He is a legend and I'm not just a fan, but his music really helped raise me. I know every album and every lyric, I swear. So to work with him has just been a huge honor, but even more than that, he's just proven himself to be such a human being. His heart is so big. He's just so down to earth, very relatable, and it's almost like, okay, he's so big in my mind as far as his music, his creativity, his activism, his heart, it's almost like how can you be this normal and this cool? And he really is. So it's a dream that I get to work with someone that I've admired, and really modeled pieces of my career after."
So what does Andra stand up for? Many things. She works with organizations like the Equal Justice Initiative and Urban Arts Partnership, and believes equality, unconditional love, family, and more. Andra tells us:
"I stand up for a lot of things. Like, actual organizations, and then just truths, ideas, and concepts. I stand up for equality, I stand up for truth. I stand up for love that is unconditional. For the type of love that allows people to go through ups and downs in their life without judging them, and understanding that you love someone, whether you understand them or not. I stand up for women's rights, I stand up for equal justice. I stand up for people who don't have a voice, or the voice they have is being squashed. There are a lot of organizations I work with, Equal Justice Initiative, Urban Arts Partnership, inner city youth that don't have access to certain school programs, arts programs. I stand up for artistic expression, and I stand up for my faith, my love of God. I stand up for my family. I think we all stand up for more every day than we realize we do."
Andra believes that it's important for people to hear "Stand Up For Something" because it serves as a reminder. "We need a reminder that if we're standing up for something, and we're facing seemingly insurmountable obstacles, that it's worth it to continue to fight and to continue to stand," she explains. She adds, "And, if we're not, sometimes we need that jolt to help us to get up, and to stand for something. Or, if we see something that affects us, then sometimes we need to be encouraged to say, 'Hey, the reason it's affected us is because that's what I need to be standing up for.'
And standing up for something doesn't just mean in the political sphere, it's also getting involved in your community, supporting friends and neighbors. Andra explains, "Standing up for something isn't just getting involved politically. Again, it's also supporting your friends and your neighborhood, supporting your family, loving people, caring for people through their trials, and not giving up on people. So, I think that's why it's important that people hear this song."
Marshall is in theaters now, and being a part of the movie has meant a great deal to Andra, and the singer explains how Thurgood Marshall and his story has had a lasting impact on what we stand up for today:
"The song being a part of the Marshall movie, or rather stemming from the Marshall movie, is a huge honor in so many ways. First of all, working with Reggie Hudlin is incredible. The man is really a genius. But on top of that, what Thurgood Marshall stood for, and what he gave up, what he sacrificed for the fight, for equality, for justice, that's something that we strive to live up to every single day, and he paved the way. So having the song be a part of the movie, I think it bridges two worlds. It bridges the time where he was fighting and now, still, what we fight for. He was willing to sacrifice for what he believed in, and I think if we're going to fight, that is truly the only way to do it. It has to be sacrificial. There has to be that much love. So it's an honor. It's an honor to pay tribute to his legacy, and to continue to carry it into this new generation."