Luke Bryan on How 'What Makes You Country' Speaks to Fans | EXCLUSIVE
Luke Bryan's new album What Makes You Country has officially arrived. The new record is Luke's sixth full-length LP, which fans have received a taste of over the last couple of months with singles like "Light It Up," "Most People Are Good," the title track, and more.
Leading up to the release of What Makes You Country, Luke exclusively tells iHeartRadio, "You get really, really excited as you start putting some of the tracks out there online, and the fans start commenting, and you're excited that you can start playing some of these songs in your live show. It's always like falling in love all over again. You get to relive this. It's like having another child. And it's always a labor of love, and certainly putting a new album out, going out promoting it is an exciting thing. You're excited for your fans to hear new music."
There are 15 new songs in total on Luke Bryan's What Makes You Country, some of which he co-wrote, also teaming up with Nashville's biggest and brightest songwriters like Ashley Gorley and Old Dominion's Brad Tursi, among others. Luke explains of selecting the final track list:
"For me, it's about writing as much as I can and taking in the songs that music city in Nashville has to offer. And at that point, whether I write 'em or I didn't write 'em, when I hear 'em did I get emotional about it? Is it filling a slot on this album? Is it the party song slot? Is it the heart tugging slot? Is it the love song slot? So, whatever you use try to build the album and have a well-rounded album that fans can listen to from top to bottom."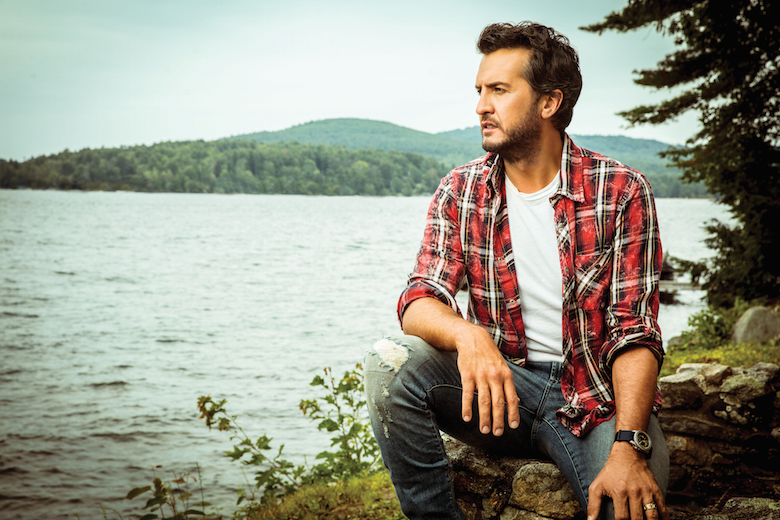 According to Luke, fans will hear a little bit of everything on What Makes You Country -- they "can go on a little emotional roller coaster ride with this one." There are more progressive songs like "Light It Up," but there are also songs that are "really, truly country" -- even more country than his previous album, he admits. Luke tells us:
"There's a little something for everybody on there. When you look at 'Light It Up,' 'Light It Up' is a pretty progressive sounding song, but I feel that this album has a lot of good country songs on there too that are really, truly country -- and, maybe certainly even more country than Kill the Lights was. But, I think the fans can go on a little emotional roller coaster ride with this one. It has a little bit of everything on there. It has songs you can dance to. Slow dance, fast dance. You know, have a beer with, stuff like that. And that's how I want to make the albums, to speak the country music fans."
One of Luke's What Makes You Country Songs, "Most People Are Good," is a track reflective of the turbulent times we are currently living in. The song serves as a reminder that despite all of the bad things happening around the world, to always look for the good. He explains:
"It's probably one of the finest songs I've ever recorded. I didn't write it, but the second I heard it, it captivated me. It was something that I felt like people always need to be reassured that there's way more good going on out there than negative. I mean, I think we're constantly turning on our TVs and we're seeing all the negativity in the world. But with 'Most People Are Good,' it just seems like it's the right song for people to hear with everything going on in our world today."
Luke is hitting the road on his "What Makes You Country Tour," kicking off in February, and stopping in cities across the US until the trek wraps in July. But touring isn't the only plan for Luke in 2018 -- he's also signed on to be a judge on American Idol, alongside Katy Perry and Lionel Richie. And although the show is still in its very beginning stages (auditions), so far he's having a blast. He tells us:
"I'm super excited now that I've done some of the auditions, and I'm having a blast doing it. It would be heartbreaking if I had signed on to do it, and it was just miserable. But, it's really fun seeing new talent. It's like every time that door opens a Christmas present walks in. A new Christmas present. And you don't know if it's going to be a Play Station, or you don't know if it's going to be a knitted shirt from your grandmother."
Chat About Luke Bryan on How 'What Makes You Country' Speaks to Fans | EXCLUSIVE