Slash 'Past the Point of Caring' About Phones at Shows
By Andrew Magnotta
January 2, 2018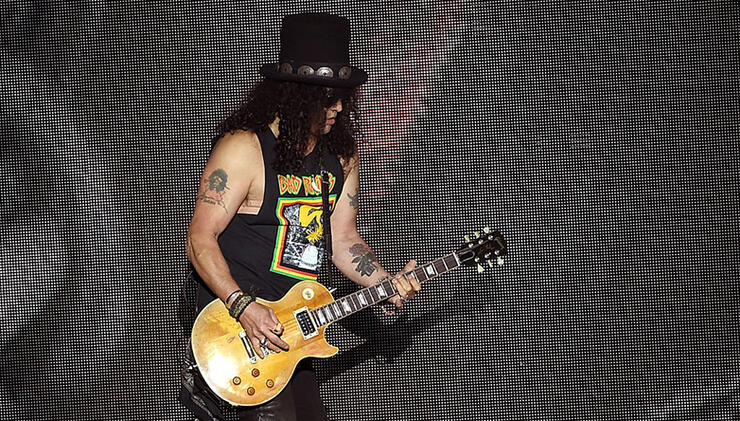 Slash says there's nothing he can do about fans using cell phones at concerts, so he doesn't lose any sleep about it.
The legendary Guns N' Roses guitarist told Nikki Sixx's Sixx Sense radio show, "I've gotten past the point of caring."
"People just do what they do, and the fact that they can't concentrate on the music because the have to memorialize this — after a while, you don't want to make a huge effort to try and fight it because it's just going against what is the trend at this point."
Sixx agreed, adding "There no way to fight it and not hurt your fans' feelings."
Slash says he understands why many artists get frustrated by cell phone use at their shows, but he also doesn't think it's worth the effort of trying to stop.
"Because as a musician, you're putting across that you want people to actually hear it," he said. "It isn't just about the experience of being at the event. It's about all the songs and what goes on during your performance, and they get really bent out of shape about it. But I just think it's sort of redundant, because it is a sign of the times. People are doing it, they have the equipment to do it and they're gonna do it. If you lose sleep over it, you're only cutting off your nose to spite your face."
Slash and Aerosmith guitarist Joe Perry appeared on the final edition of Sixx Sense, as the Mötley Crüe bassist-turned-radio personality leaves broadcasting to pursue other projects in 2018.
Photo: Getty Images
Chat About Slash 'Past the Point of Caring' About Phones at Shows