'The Four: Battle for Stardom' - Who Is Blair Perkins? | EXCLUSIVE
By Nicole Mastrogiannis
January 2, 2018
The Four: Battle For Stardom is finally here. The new singing competition show is unlike anything music fans have seen, because it all begins where most other shows end: with the four FINALISTS.
Four very talented singers will defend their spots on stage as they are challenged individually by new singers determined to replace them. If the existing four outperform their challengers, they survive to sing another week, until the end of the season, when the final four face off against each other. But, only one will claim the ultimate prize for an aspiring artist: a team of elite star-makers – the series' panel of judges (DJ Khaled, Puff Daddy, Meghan Trainor, and Charlie Walk) – all committed to launching and guiding the winner's music career.
Not only will the winner's career launch with the help of the judges, they will also become iHeartRadio's "On the Verge" artist; an artist development program supporting the winner with airplay across iHeartMedia radio stations nationwide. This program has helped launched the careers of artists like Sam Smith, Fifth Harmony and Nick Jonas, among others.
So, who are The Four contestants kicking off The Four: Battle for Stardom? Say hello to Blair Perkins, Ash Minor, Lex Lu, and Elanese Lansen. iHeartRadio recently got to know more about each budding artist during an exclusive interview. So ... Meet Blair Perkins.
Blair is an R&B/pop recording artist from Los Angeles, has been singing for many years, and recently released an original single called "My Love." The 26-year-old describes his music as "old school, new school merged into one big melting pot of greatness."
Read on to learn more about Blair below.
MUSICAL INFLUENCES:
"I look to a lot of older artists like Michael Jackson, Stevie Wonder, Donny Hathaway, those are all my favorite artists, I just love everyone."
MOST NERVOUS ABOUT:
"I'm just nervous about keeping my seat because everybody is so amazing. This is not like the typical show. Everybody is on their A game and you just never know what can happen."
STRATEGY TO WIN:
"My strategy is just to do the best that I can, and just sing to the best of my ability and try to give a great performance."
WHAT MAKES HIM STAND OUT:
"I think what separates me is my ability to perform. A lot of newer artists, they don't have the experience. There's no artist development anymore, so it's kind of like, I pull from the older artists and what they've done, and I try to develop myself. So, I feel like that gives me an advantage, as far as performing."
WHAT IT WOULD MEAN TO WIN THE FOUR:
"To win The Four would be amazing because I get to work with the panelists, all of them are so amazing, and you get to become the iHeartRadio On The Verge artist, [and] get that radio play. It's what artists need in this time and industry, so it would be a dream come true."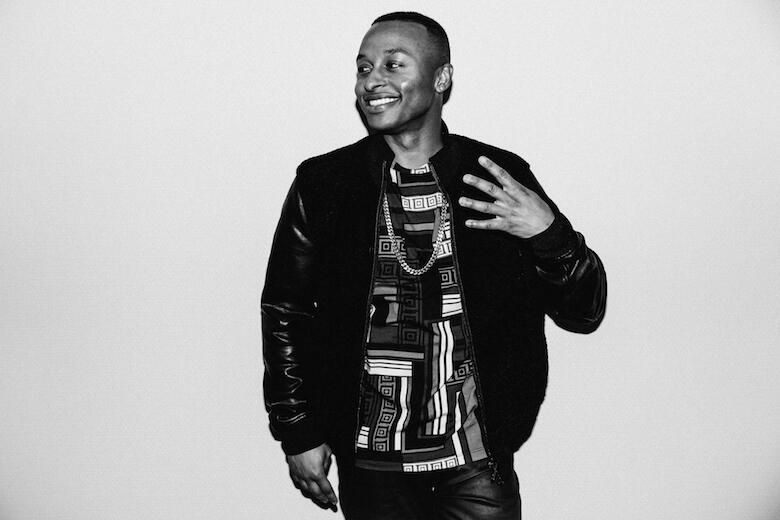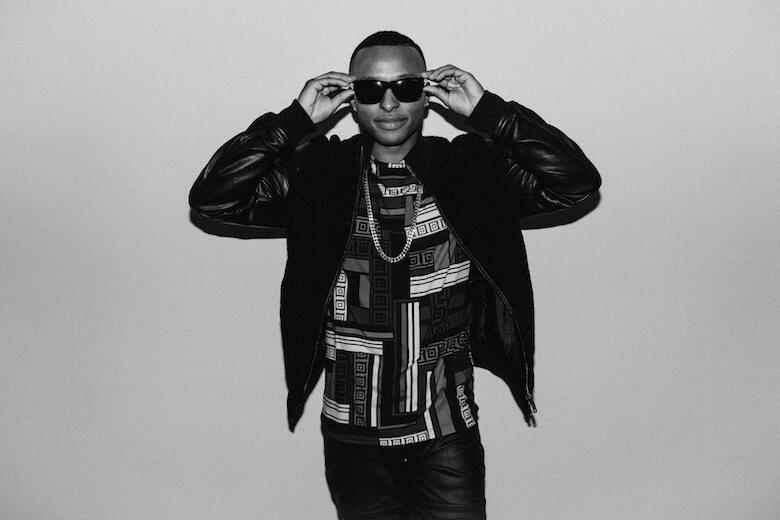 Chat About 'The Four: Battle for Stardom' - Who Is Blair Perkins? | EXCLUSIVE