Eric Clapton Says He's "Going Deaf," Still Not Retiring
By Andrew Magnotta
January 10, 2018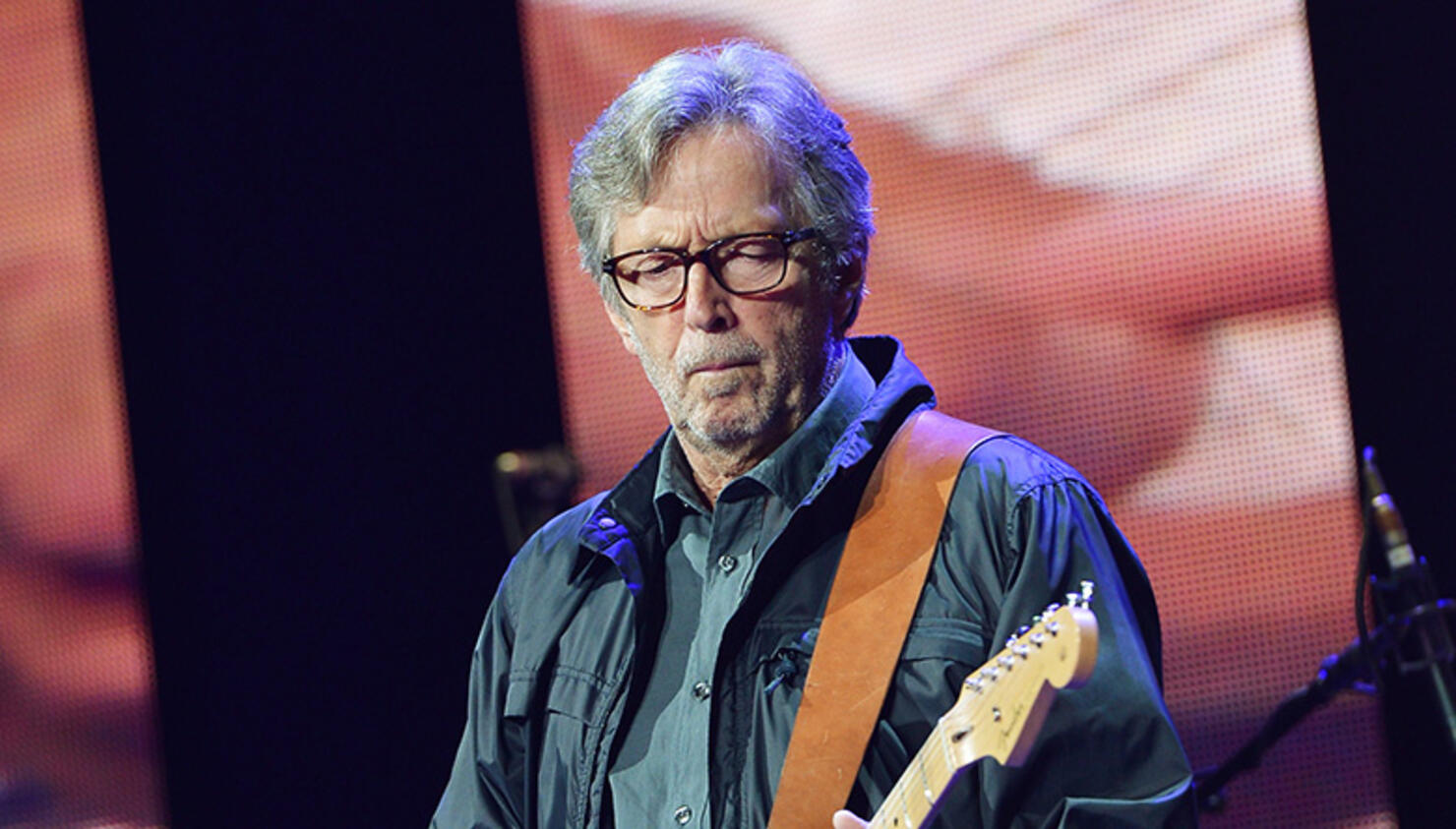 Eric Clapton is elaborating on the health issues that have slowed down his music career and caused him to think more seriously about retirement over the past few years.
The guitar great revealed in a recent interview with BBC Radio 2 that he's been suffering from tinnitus, a relatively common hearing condition which sufferers perceive as a constant ringing in the ears.
"I mean, I'm going deaf; I've got tinnitus," Clapton said. "My hands just about work."
Tinnitus is described by the Mayo Clinic as a symptom of hearing loss that affects about 1 in 5 people.
Clapton in the past has described his obsessive personality when it comes to his guitar playing and ability to perform. He says he worries about becoming known as "a curiosity," rather than as a serious musician.
He added that he thinks it's "amazing" that he's still able to perform live.
Clapton gave the interview in order to discuss the documentary, Eric Clapton: Life in 12 Bars.
The Lili Fini Zanuck-directed film looks at Clapton's sweeping influence on contemporary music, particularly on artists coming out of the U.K. The film also looks deeply into Clapton's personal life and career.
The influential blues and rock guitarist has cut back on touring and recording over the past several years as a number of health hurdles have come his way.
In an interview published in Rolling Stone in December, Clapton described the chronic nerve problem and severe eczema-related agony in which he was mired for the majority of recording sessions for his latest album, 2016's I Still Do.
Clapton maintains that he's still not retiring.
He says he's planning some concerts for 2018. He's already announced one, a massive gig at London's Hyde Park with Santana, Steve Winwood and Gary Clark Jr.
Keep checking here for upcoming Clapton performances.
Photo: Getty Images