Mumford And Sons, Beck, Spoon and More Set To Perform at ALTer EGO
By Sam Valorose
January 11, 2018
Ready to rock? #iHeartALT iHeartRadio.com/ALTerEgo

Posted by iHeartRadio on Tuesday, October 17, 2017
What makes ALTer EGO so special is that it boasts the full spectrum of Alt-rock with its diverse lineup, from platinum superstars Mumford & Sons and Cage The Elephant and legends like Beck, to the underground champions Spoon and The National, the young bloods of WALK THE MOON, and the emo icons of Dashboard Confessional.
It's been an incredible year for many of these acts. Beck's 13th album Colors was released in October 2017 and the single "Up All Night" has been a radio smash. Spoon and The National both released new albums in 2017, with the latter's album Sleep Well Beast nominated for two Grammys including Best Alternative Music Album. Cage The Elephant is currently nominated for Alternative Rock Artist of the Year at the 2018 iHeartRadio Music Awards. (You can check out the full list of nominees here.)
Expect to hear some brand new music as well. Dashboard Confessional's new album, Crooked Shadows, is right around the corner with a release date of February 9th.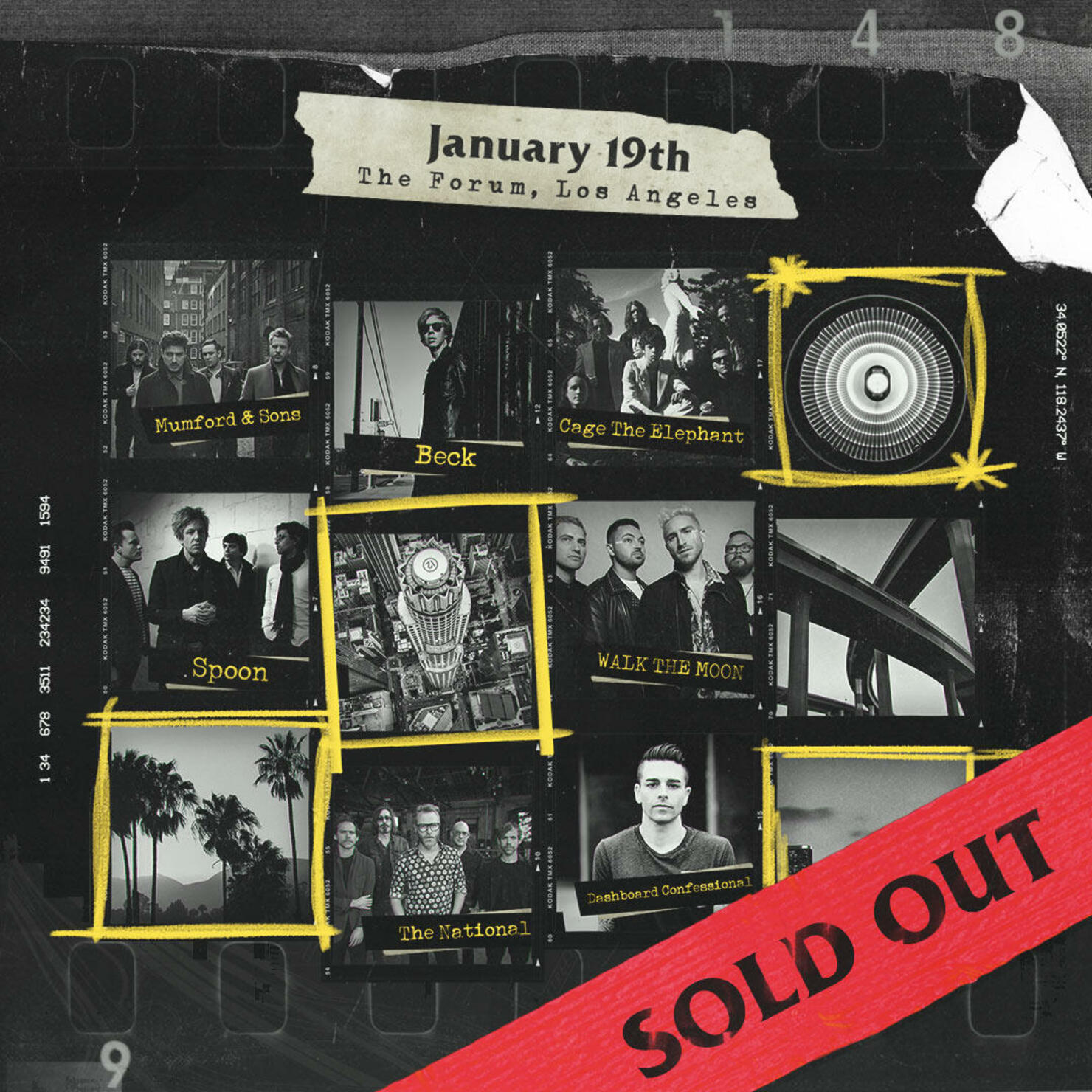 While speaking to Forbes, iHeartMedia's Brad Hardin, Executive Vice President and General Manager of National Programming Group, described how the lineup for ALTer EGO came together organically:
"When we explained the concept of what we wanted to do we had a lot of support from the artists, the managers and the labels wanting to do the show. Mumford were like, 'Hey, those are cool artists you have on that show, we'd like to do it.' This will be their first show in America in quite some time. They'll have a new album coming out in 2018, so this will be the first time they've been over here for a while. And they were probably the last artist we added to the bill, but they shared your sentiments with the other artists on the lineup."
If you can't make it to LA on January 19th, you'll still be able to listen to all of the amazing performances as iHeartRadio ALTer EGO will be broadcast live across over 60 Alternative and Rock iHeartRadio stations.
For more information, visit iHeartRadio.com/alterego.
Meanwhile, you can get pumped for ALTer EGO by checking out the official ALTer EGO Playlist on iHeartRadio: