Drake Shares 2 New Songs "God's Plan" & "Diplomatic Immunity" (LISTEN)
By Nicole Mastrogiannis
January 20, 2018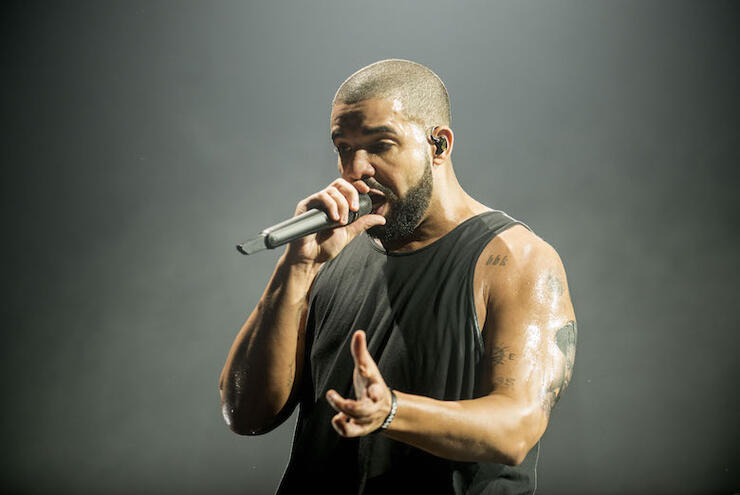 Just before midnight on January 19th, Drake revealed via Instagram that two new songs would be coming from him called "God's Plan" and "Diplomatic Immunity," part of a project called Scary Hours, and now the tracks are officially here.
"God's Plan" was produced by Boi-1da, Cardo, Yung Exclusive, Noah "40" Shebib, and Drake raps about people who want him to fail, knowing that God has a plan that won't allow him do that. He says in the chorus and post-chorus, "Might go down as G.O.D./I go hard on Southside G/I make sure that north-side eat/And still/Bad things/It's a lot of bad things/That they wishin' and wishin' and wishin' and wishin'."
Meanwhile, on "Diplomatic Immunity," also produced by Boi-1da, Drake briefly samples Wu-Tang Clan, taking from the intro to their track "Triumph" in the line "I'm the Osiris of this sh*t/Wu-Tang is here forever, motherf***ers." The song itself is about Drake's lifestyle and his own forms of the idea of diplomatic immunity. He raps on the track, "Word to the flags that belong in the hood of my 'Benz/Very presidential, I broke all the codes for zonin' in my residential."
"God's Plan" and "Diplomatic Immunity" follows Drake's "Signs," which was released over the summer as part of the Louis Vuitton show at Paris Fashion Week, as well as his collaborations with Metro Boomin ("No Complaints" also featuring Offset) and DJ Khaled ("To The Max"), and his own 22-song "playlist" More Life. In fact, at the end of the last song on the project, "Do Not Disturb," Drake rapped that he would be back in 2018 with more music. "I'll be back in 2018 to give you the summary."
As we wait for further details on Scary Hours, listen to "God's Plan" and "Diplomatic Immunity" below!
Chat About Drake Shares 2 New Songs "God's Plan" & "Diplomatic Immunity" (LISTEN)