Kid Rock Donates Over $120K to College Republicans Affiliate
By Andrew Magnotta
January 23, 2018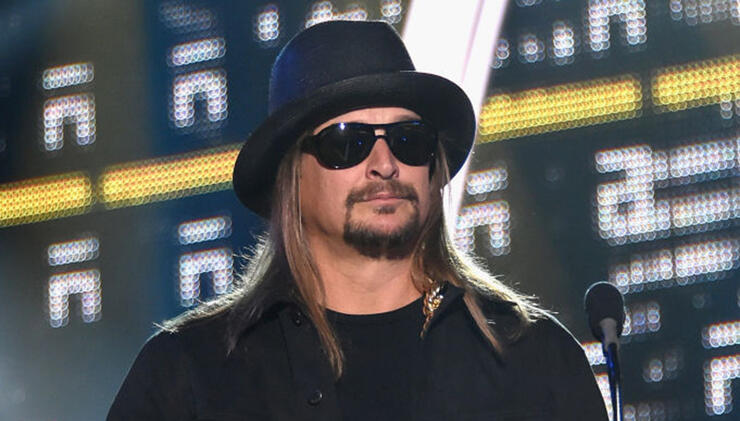 Since Kid Rock didn't come through with his long-bandied about bid for U.S. Senate from Michigan, the rap-rocker and entrepreneur donated some of his earnings from the farce to an affiliate of the College Republican National Committee.
The Detroit-native, inspired by Ted Nugent's political activism and Donald Trump's successful Presidential run, for months teased a potential run for U.S. Senate from his home state.
In October, Rock confirmed that he was just leveraging fan speculation in an elaborate publicity stunt.
Kid Rock's publicist told The Detroit News that money raised from the vocalist's merchandise sales was donated to CRNC Action, a College Republican-affiliate that helped register voters during Kid Rock concerts last summer.
The donation was made in December.
Kid Rock had suggested at his concerts and with the politically-themed merchandise that he was planning to challenge incumbent Michigan democratic Senator Debbie Stabenow for her Senate seat in 2018.
While speaking to Howard Stern in late October, Rock admitted he had no desire to trade his music career for a political one, "F*** no, I'm not running for Senate," he told Stern.
"Are you f***ing kidding me? Who couldn't figure that out?" He continued, saying it was "the worst advice I ever gave myself."
As the buzz around his Senate bid grew and grew, Rock admitted that people in his own circle who were "in on the joke" started to take it more seriously.
While Rock might have been a little shaken by how seriously his publicity stunt was taken, he maintained that it was the "most creative thing I've ever done," he said. "And I've gotten to see everyone's true colors."
Photo: Getty Images
Chat About Kid Rock Donates Over $120K to College Republicans Affiliate