10 Artists Who Pay Tribute To Run-D.M.C.'s Legacy In Their Music
By Taylor Fields
February 7, 2019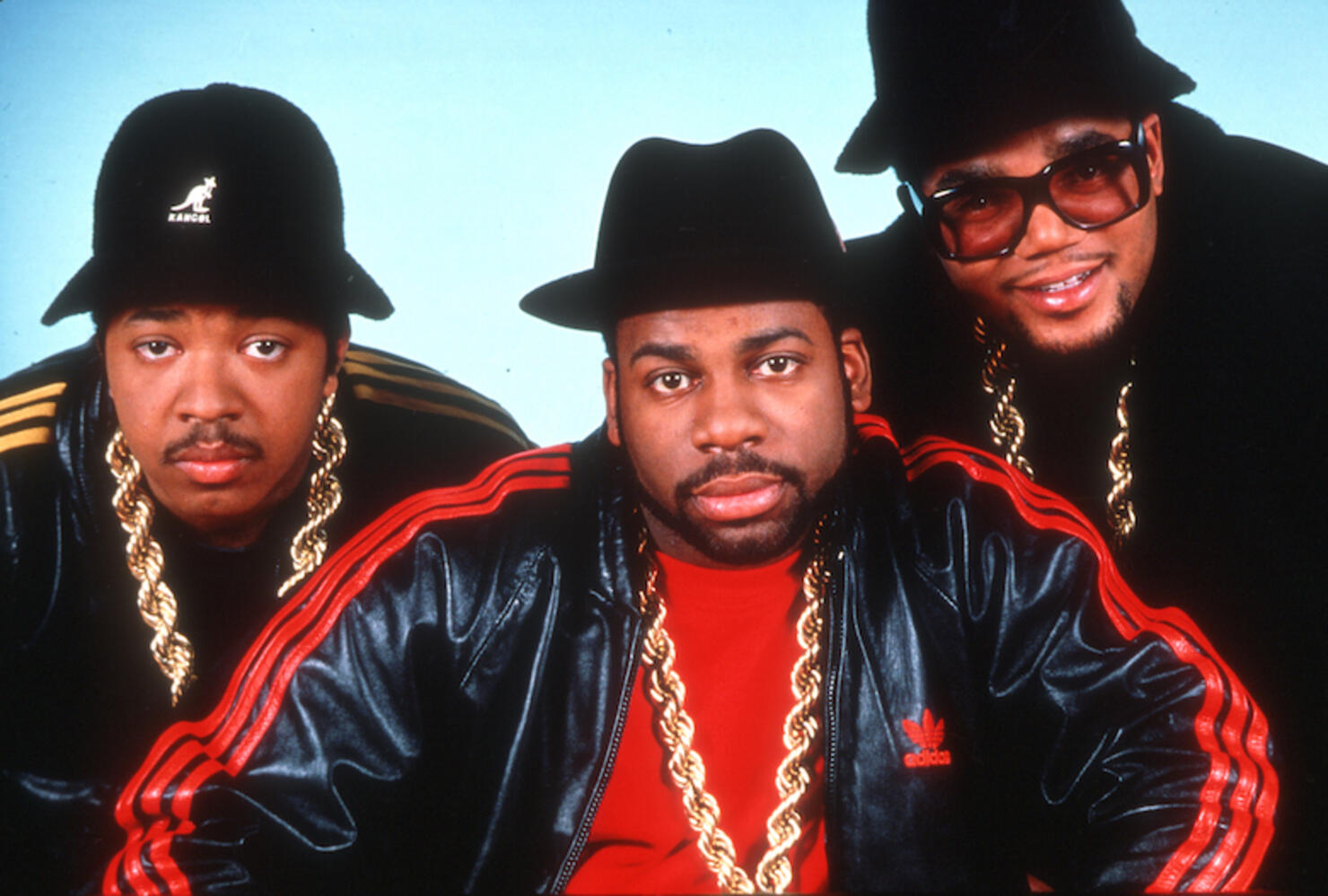 Hip hop is the top music genre in America, and the genre influences culture in a way that no other type of music has. When you take look back on iconic hip hop acts, the pioneers who have helped shape what it is today, it's safe to say that Run-D.M.C. is one of the most, if not THE most, influential hip hop acts in history. 
Run-D.M.C., formed in 1981 by Joseph "Run" Simmons, Darryl "D.M.C." McDaniels, and Jason "Jam Master Jay" Mizell, was the first hip hop group to achieve many milestones. They were the first group in the genre to have a gold album with their 1984 self-titled record, and to be nominated for a Grammy Award. They were also the first to earn a platinum record with their 1985 King of Rock album, as well as a multi-platinum certification for their 1986 album Raising Hell, among other groundbreaking benchmarks.
But not only were they the first hip hop group to break through so many barriers, they also helped mold the genre and the culture with their music and style -- their signature fedora hats, Adidas jackets and gold chains are now iconic.
Recognizing the impact that Run-D.M.C. has had on hip hop, and music in general, the group has set the stage for years to come for all kinds of artists. In fact many rappers and hip hop artists, throughout the years, have shouted out and made mention of the group and their lasting influence in their own songs. Take a look at some of them below.
Eminem
In Eminem's "Rap God" the Detroit rapper recalls inducting Run-D.M.C. into the Rock and Roll Hall of Fame. In the second verse, he raps, "Inspired enough to one day grow up, blow up and be in a position/To meet Run–D.M.C. and induct them/Into the motherf***in' Rock and Roll Hall of Fame."
Common
Common has name-dropped Run-D.M.C. a few times in his music. On "Blue Sky," in the song's second verse, he talks about his dream of wanting to be just like the iconic rap trio. "It all started with a dream,I wanted to be Run–D.M.C." And on "Like They Used To Say," Common makes reference to the group's famous "My Adidas" song, by using the track's opening lyrics, "My Adidas, walk through concrete doors."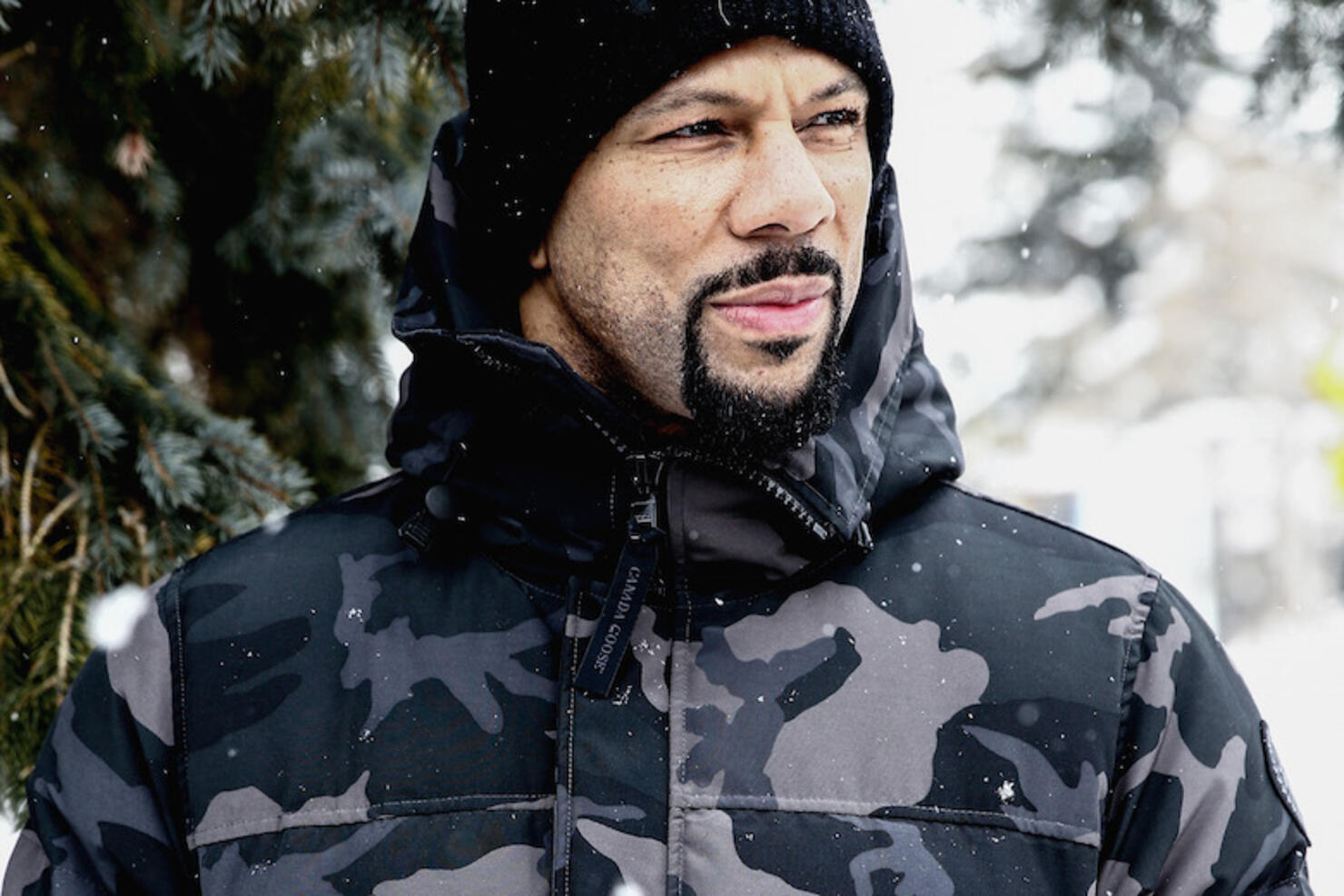 Rick Ross
Rick Ross has also made reference to Run-D.M.C. multiple times in song before. On his track, "Valley of Death," he talks about buying his very first Run-D.M.C. vinyl. He raps, "When I bought my first Run DMC vinyl/And my first 2 Live Crew cassette/I would've cried if I knew where I'm at today/Took me forty minutes to walk there to buy it." Also, in his song, "Money Dance," he raps, "In the hood we the Run-DMCs."
Nas
Nas, in his song "U.B.R. (Unauthorized Biography of Rakim)," raps about the effect Run-D.M.C. had on him after hearing their music. He raps, "I remember hearing Kurtis Blow saying/'It can't get better than this'/'Til Run DMC blew my brains to bits/From leather coats to shell toes to the Stan Smiths, to Dapper Dan kicks."
A Tribe Called Quest
A Tribe Called Quest basically dedicated "God Lives Through" to all of their fellow Queens, New York rappers -- including Run-D.M.C. In the first verse, Phife Dawg goes, "I dedicate this to all the MCs outta Queens/That goes for Onyx, LL, Run DMC/Akinyele, Nasty Nas and the Extra P."
Fugees
On the Fugees' "Vocab (Refugee Hip-Hop Remix)," in the third verse, Wyclef Jean references Run-D.M.C. and their 1988 single "Mary, Mary." He says, "Run-D.M.C. used to ask Mary was she buggin?"
And on one of Wyclef's solo songs, "Hip Hop," Wyclef talks about where Run-D.M.C.'s "Run" is today ... or shall we say, "Rev Run" ... saying "Run DMC ran rap, now Run's a preacher."
Joe Budden
On Joe Budden's song, "#1," the rapper talks about all of the music he used to listen to, including Run-D.M.C., which he says he listened to every weekend. He raps, "Remember Kool Moe Dee remember Lord Finesse/I bumped Run-D.M.C. almost every weekend."
And in the first verse of his song "Keep On," Joe uses Run-D.M.C. as verb, alluding to the group's lasting impact. He raps, "Just, Run DMC'ing it, tougher than the leather."
Ice-T
Ice-T remembers Run-D.M.C. on his song, appropriately titled, "M.V.P.S." He raps, speaking directly to the group (even referencing their late '80s album King of Rock), "To RUN D.M.C. who kept rap alive when rap was about to take a dive/You know what I'm saying?/You are the Kings of Rock, and peace out, y'all are players."
Public Enemy
Public Enemy is another early hip hop group with a big impact on the genre, but on their 1987 song "Bring The Noise," they make note of how Run-D.M.C. was changing the game. In the third verse of the song are the lyrics, "Run-DMC first said a DJ could be a band."
Talib Kweli
Talib Kweli grew up on Run-D.M.C., and we know this, because he tells us so on his song "Country Cousins," and makes reference to the group's Aerosmith collaboration, "Walk This Way." Talib raps, "Raised on Rakim and Run-D.M.C., so I thought that everybody walked this way."