10 Beatles Love Songs Perfect For Valentine's Day
By Sam Valorose
February 13, 2018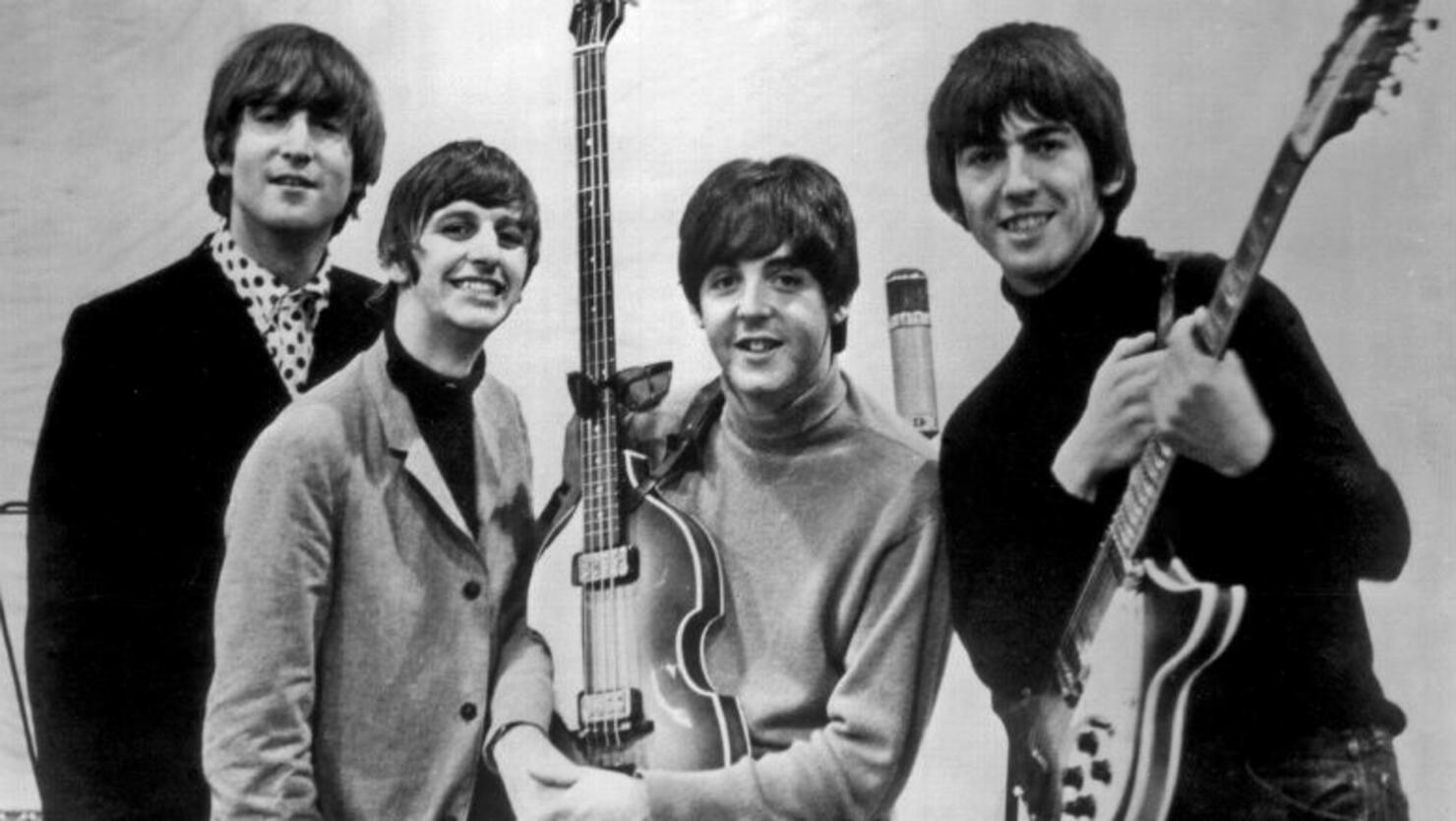 The Beatles built a career pulling at our heartstrings and there's no better way to spend Valentine's Day than with the greatest band in the history of modern music as your soundtrack. John, Paul, George, and Ringo wrote masterfully about the complexities of love and knew exactly how to convey it in song.
Decades later, the crooners' music is still just as relevant (you've definitely heard a Beatles song played at a wedding) and is the perfect way to set the tone for a romantic evening on Valentine's Day.
In no particular order, here are 10 love songs by The Beatles perfect for spending time with that special someone.
The Beatles had a message that they wanted the world to easily understand. Considered their most political song, it's clear call for peace and understanding still ring true to this day. Although the song isn't about stereotypical romance, you can't love someone else until you love yourself.
A love song that's right to the point, "And I Love Her" is said to be Sir Paul McCartney's ode to his longtime girlfriend and muse Jane Asher. He called the song, "the first ballad I impressed myself with." McCartney also stressed how important the "and" in the title was, saying, "That 'And' in the title was an important thing — 'And I Love Her,' it came right out of left field, you were right up to speed the minute you heard it."
There are always highs and lows when it comes to love and The Beatles covered it all. Considered the first solo performance of the band, Paul's beautiful vocals and acoustic guitar still give us chills 50 years after its release. The melancholy ballad of heartbreak finds McCartney wishing he go could back in time to when he was with his love. Fun fact: "Yesterday" is the "Most Recorded Song" and one of the most covered songs in the history of recorded music.
John Lennon's "first attempt at a ballad," "If I Fell" is about the risk and dangers of falling head over heels in love. In the song, John is already in a relationship and will have to end it to go after his new flame: "If I give my heart to you/I must be sure from the very start/That you would love me more than her….".
A cover from the Broadway musical The Music Man, this song is about how love can make you see the true beauty in the world: "There was love all around/But I never heard it singing/No, I never heard it at all/Till there was you".
George Harrison was inspired by his wife Pattie Boyd when he wrote this gorgeous love song. "He told me, in a matter-of-fact way, that he had written it for me," Boyd recalled. Frank Sinatra also called it the "greatest love song of the past 50 years." "Somewhere in her smile she knows/That I don't need no other lover/Something in her style that shows me/I don't want to leave her now/You know I believe and how."
The debut single by The Beatles, this early ode to puppy love is simple and straight to the point. "Love, love me do/You know I love you/I'll always be true/So please, love me do/Whoa, love me do."
McCartney wrote this song for his would-be-wife Linda Eastman and married her six weeks after recording the song. "It's about us. We just pulled off in a wood somewhere and parked the car. I went off walking while Paul sat in the car and started writing. He also mentions the postcards because we used to send a lot of postcards to each other," Linda said. "You and I have memories/Longer than the road that stretches out ahead."
"I Want To Hold Your Hand"
Holding hands is the first big step in any young relationship and The Beatles captured this innocence perfectly in this mega-hit. While it may not delve deep into the complexities of love, "I Want To Hold Your Hand," has a melody that's impossible to get out of your head.
"Real Love" is the last released record of new material credited to the Fab Four and is a great note to go out on. This beautiful Lennon love song was actually marketed as a Valentine's Day gift when it was first released and you could purchase the single in a car. "Thought I'd been in love before/But in my heart, I wanted more/Seems like all I really was doing/Was waiting for you."