Miley Cyrus Wears Shaun White's Gold Medal In New Instagram Post
By iHeartRadio Staff
February 21, 2018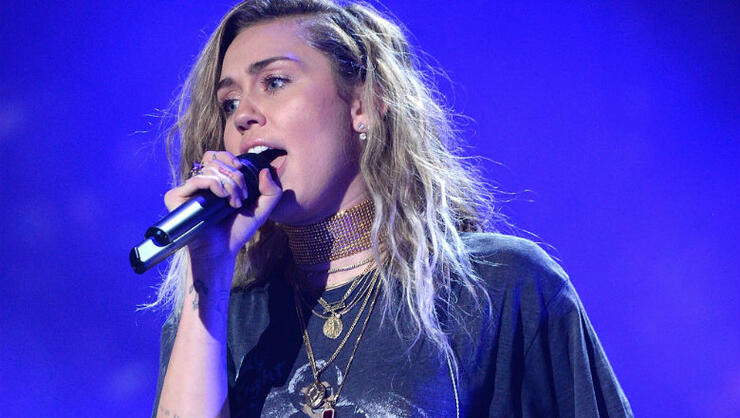 It's safe to say that Miley Cyrus is an avid fan of the 2018 Winter Olympic Games after taking a look at the pop star's most recent post on social media.
On Wednesday (February 21), Cyrus took to her Instagram and Twitter accounts to share a shot of her, snowboarder Shaun White and her dog. Always the fangirl, the 25-year-old pop star can be seen sporting White's Olympic medal and holding an all-too-appropriate prayer candle with his face on it. "Chillin w an American legend .... & I mean @leroythegoodboy ..... kidding @shaunwhite you are the sh*t!" she captioned the shot. "So bad ass! Proud of you!"
Cyrus and White have been friends for some time now. In fact, they were even rumored to be dating back in 2015. Fun fact: She once convinced Shawn to get a tattoo of Flaming Lips frontman/her friend Wayne Coyne on his forearm while White was at an Easter party at her house.
Just last week, White was in tears during the South Korean games after his gold-medal-winning final run in the men's halfpipe event. In case you missed the competition, he beat out 11 fellow Americans, including Chase Josey, Ben Ferguson, and Jake Pates. "I just felt so overwhelmed," White told NBC after the win. "People talking about my age, my injury in New Zealand … It's all worth it now."