Kylie Jenner Shares First Photo Of Her Holding 'Angel Baby' Stormi
By James Dinh
March 2, 2018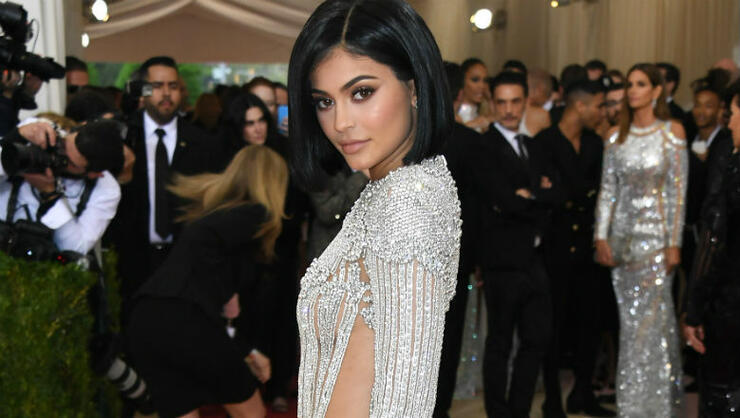 After Travis Scott shared a sweet post in honor of his one-month-old daughter, Stormi, on Thursday (March 1), Kylie Jenner took to Instagram to do the same, unveiling two photos of her holding the new-born baby.
In the post, which features multiple photos, the 20-year-old star is seen wearing a black print tracksuit as she holds her daughter. "My angel baby is 1 month old today," she captioned the shot, which already has over 10 million likes. Besides Travis' post, the rapper himself hasn't said much of anything about his newborn daughter. Still, the 25-year-old chart-topper did spill a bit to a TMZ photog when caught out and about in February. "She's beautiful," he gushed.
Jenner and Scott welcomed their first child on February 1 at 4:43 PM local time, with the little girl weighing in at 8 lbs., 9 oz. In just one month, Stormi has become the focus of the most-liked Instagram post ever and even inspired some crazy nail art.
"Pregnancy has been the most beautiful, empowering, and life-changing experience I've had in my entire life and I'm actually going to miss it," Jenner said in an extensive message around the time of Stormi's reveal. "I appreciate my friends and especially my family for helping me make this special moment as private as we could. My beautiful and healthy baby girl arrived February 1st and I just couldn't wait to share this blessing. I've never felt love and happiness like this I could burst! Thank you for understanding."
Chat About Kylie Jenner Shares First Photo Of Her Holding 'Angel Baby' Stormi