Celebrity Teeth Before & After
By Hayden Brooks
March 6, 2018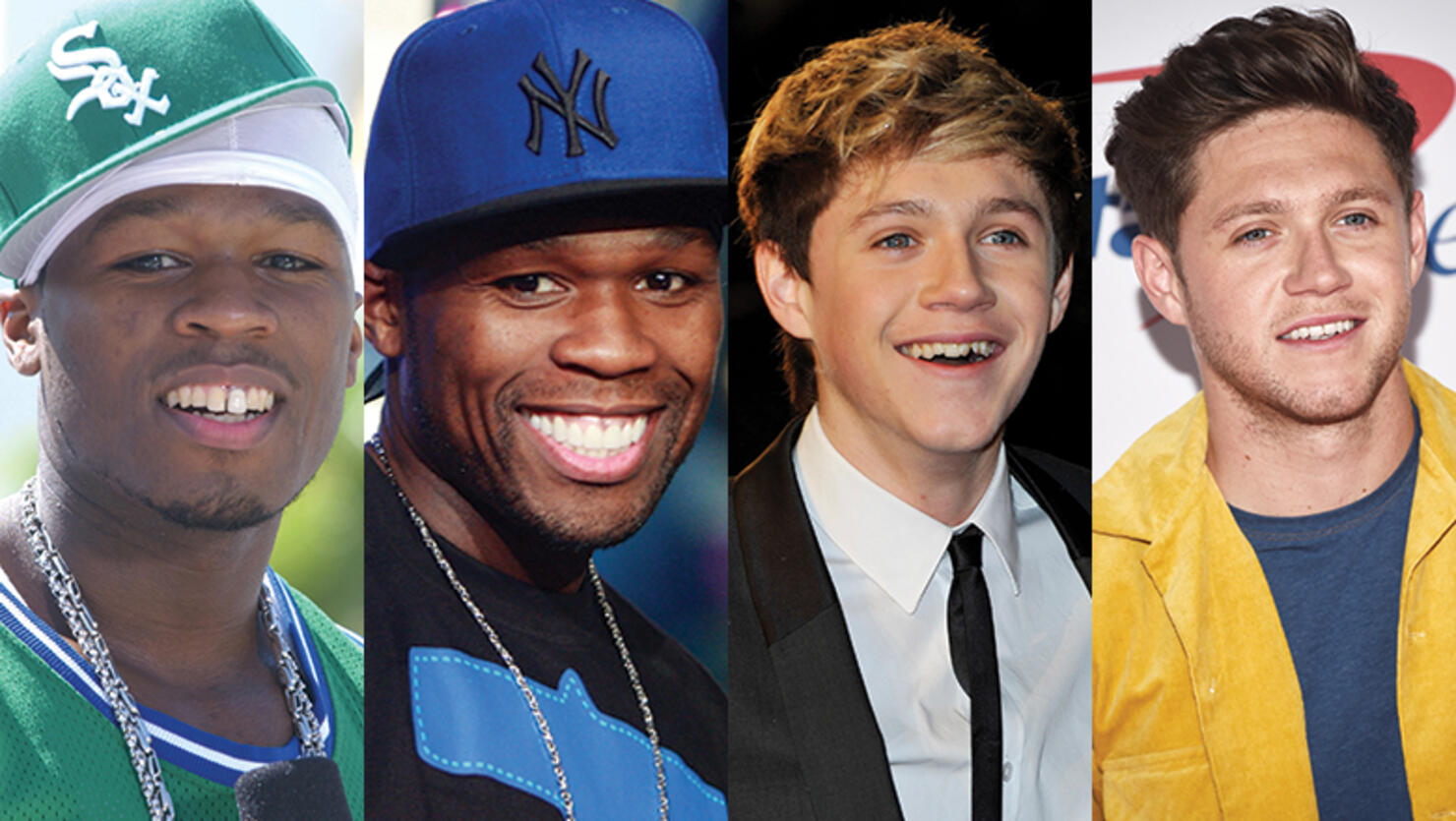 Never underestimate just how much money can help to improve looks, particularly when it comes to teeth. Oh, and you already know how pricey it can be to invest in dental upkeep. We decided to look at 10 entertainers, including 50 Cent, Victoria Beckham, and Niall Horan, to see just how much their smiles have changed since getting a little work done. Scroll on below to see the good, the bad and the in between!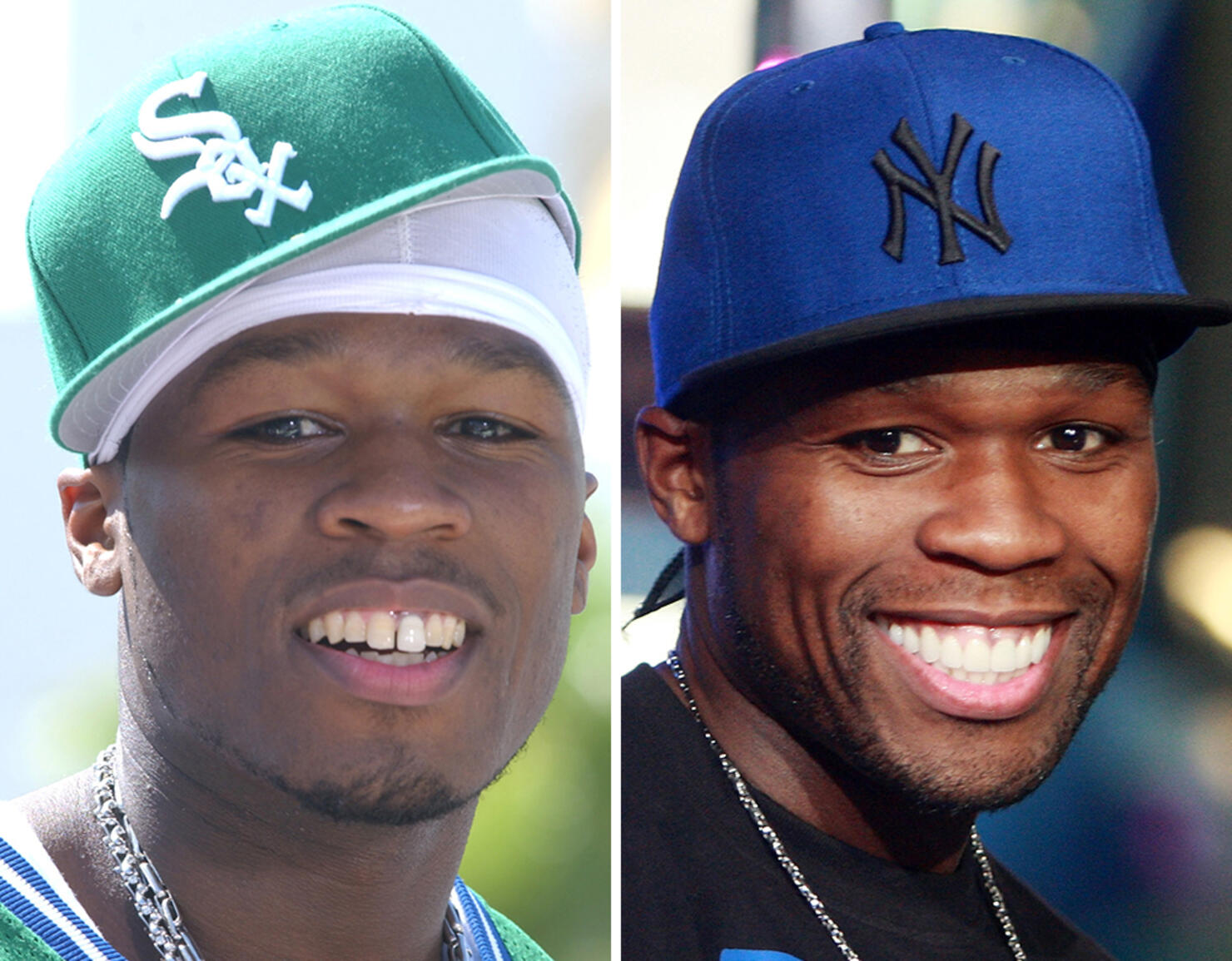 50 Cent's debut on the scene was overwhelmingly successful, so it's no surprise that the rapper decided to fix his teeth with his hard earned cash. Sometime during his mid-2000s come up, Fifty decided to invest in some new teeth and was sporting a brand-new smile as early as 2008 during the Sundance Film Festival.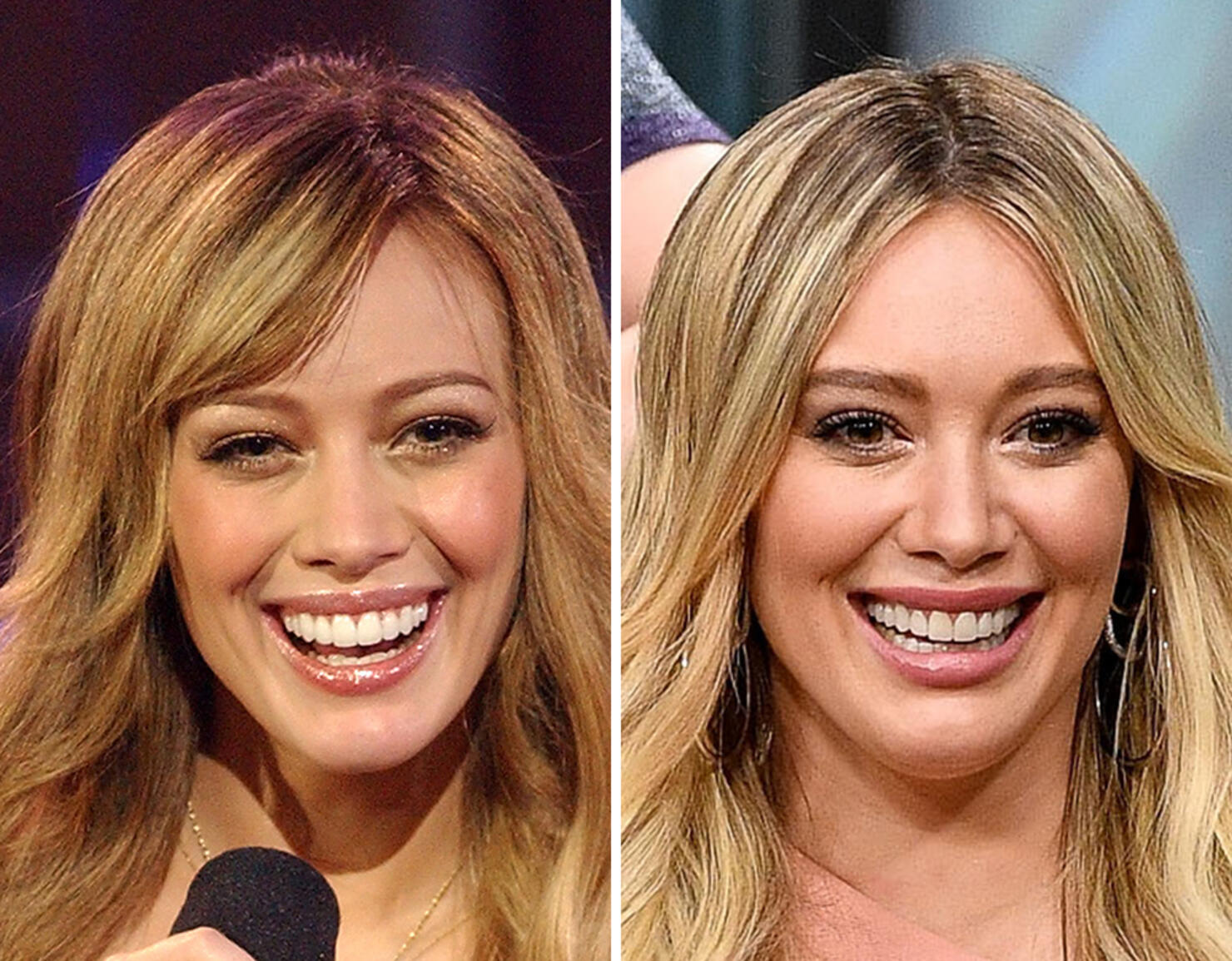 Hilary Duff is an example of dental work gone wrong. In the mid-2000s, the Disney actress/pop star made several trips to the dentist because she kept chipping her teeth on microphones and even spit half of her two front teeth out at one point. She ended up getting veneers, but the oversized chompers simply didn't fit her face. Thankfully, she got them sized down and currently rocks one perfect smile.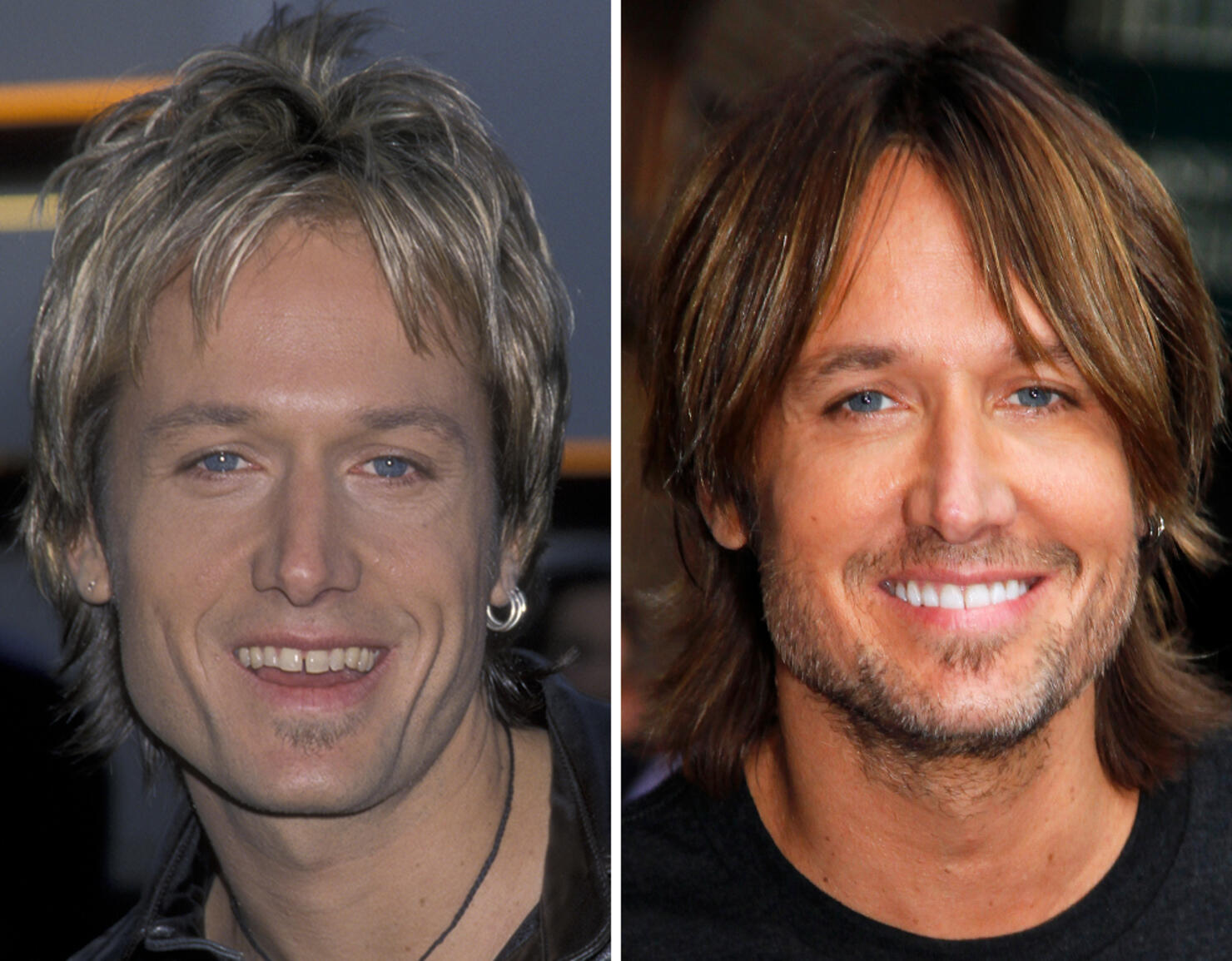 It's quite clear that Keith Urban had some work done on his teeth and it's most noticeable when you compare something as simple as the colorization. Oh, and, of course, his gap is no more.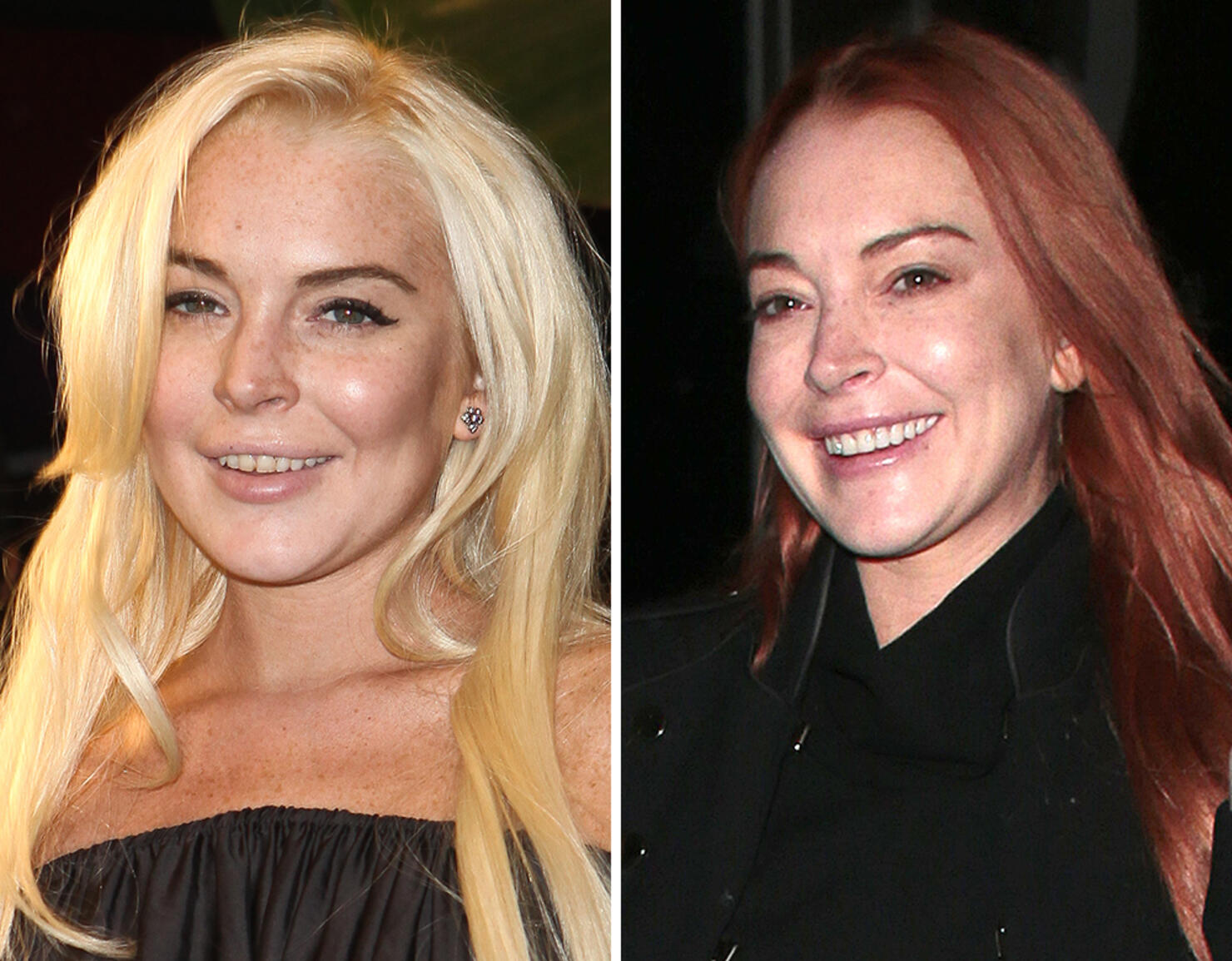 Unlike some of the previous examples, Lindsay Lohan's dental transformation occurred well after she experienced fame. Sometime during her troubling years in the early 2010s, the actress was spotted with some not so sparkling teeth. Thankfully, she cleaned up her act on the inside and outside when she flashed healthier looking pearls just a few years later.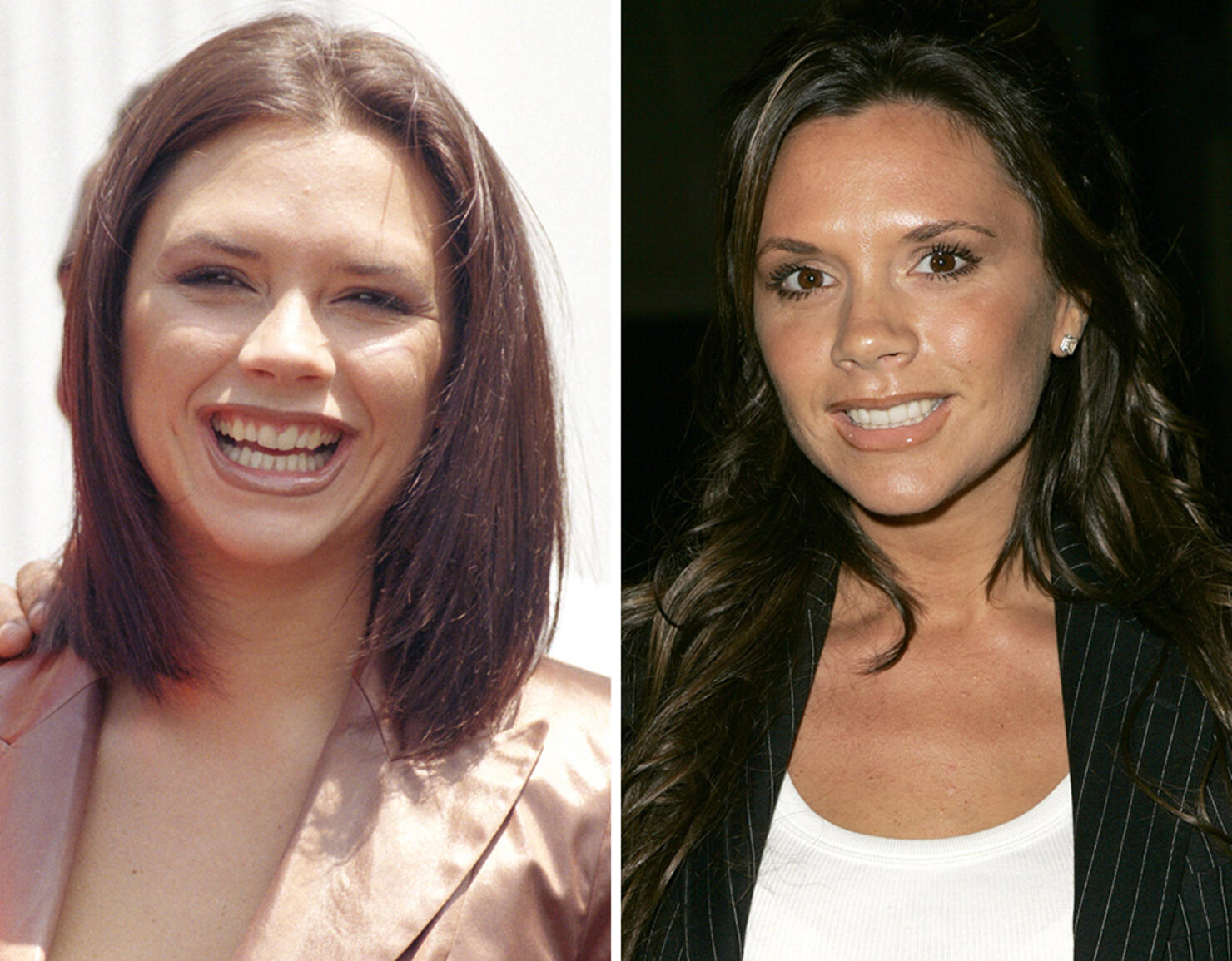 Victoria Beckham didn't have amazing teeth when she started out in the Spice Girls, but she's known as Posh Spice for a reason. While she reportedly prefers her signature pout on the red carpet over her grin, Victoria did indeed get some teeth whitening action done after her late '90s musical debut.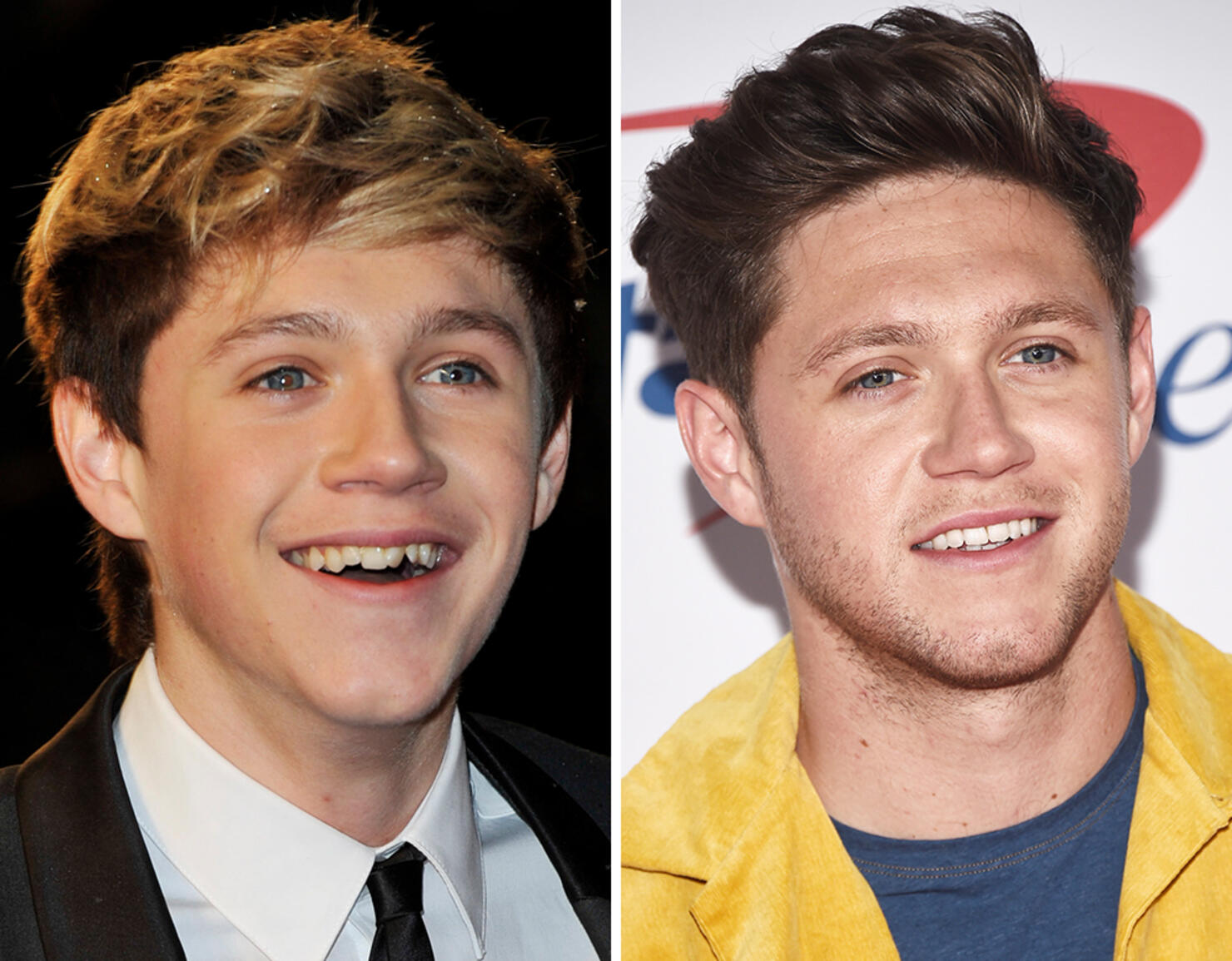 Niall Horan was only a kid when he entered the industry with One Direction, so keep that in mind when you think about his dental transformation. Nonetheless, his teeth have come a long way since his time on The X Factor and it's quite apparent if you take a look at any recent photos of the 24-year-old singer.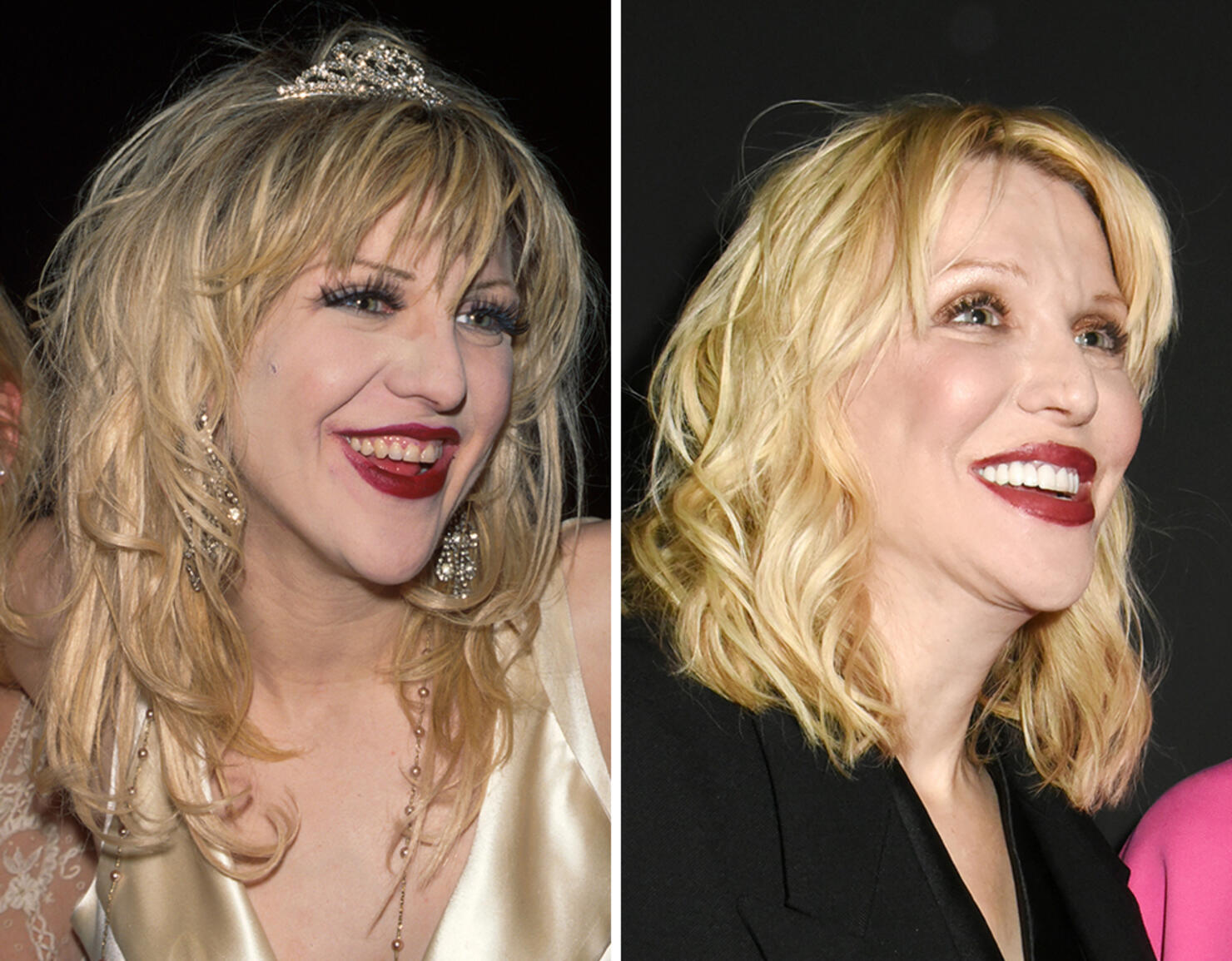 Courtney Love made one drastic transformation during her career, and her teeth were very much part of that process. Word on the street is the rocker had her smile replaced with a set of porcelain veneers made for the camera lens. Work in some new hair and wardrobe, and you had yourself a whole new version of Courtney.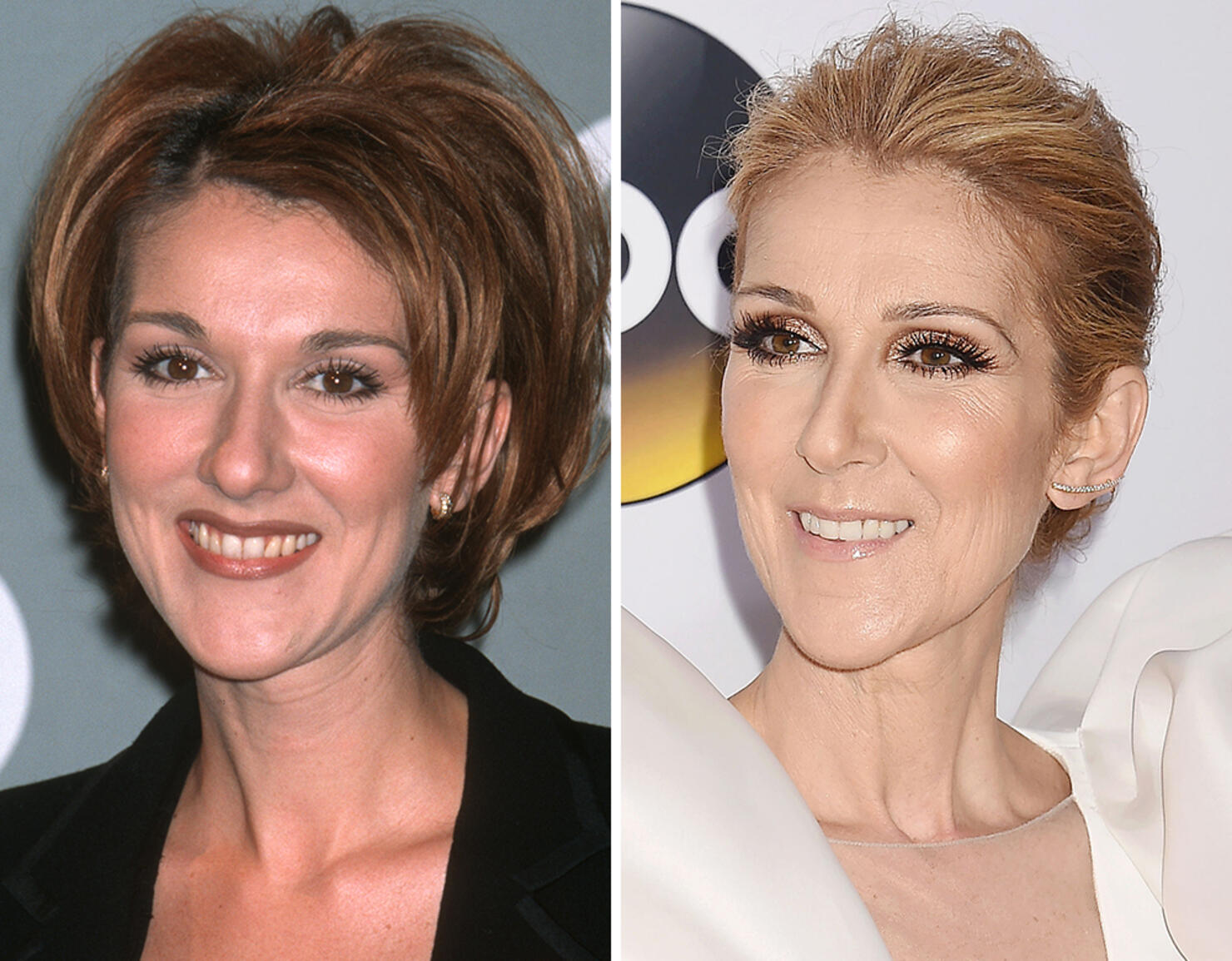 Celine Dion had a fairly average smile when she first hit the industry, but there's no denying that her current smile screams superstar. Dion reportedly had her teeth capped to cover the incisors that once had a Quebec magazine calling her "Canine Dion." Rough stuff.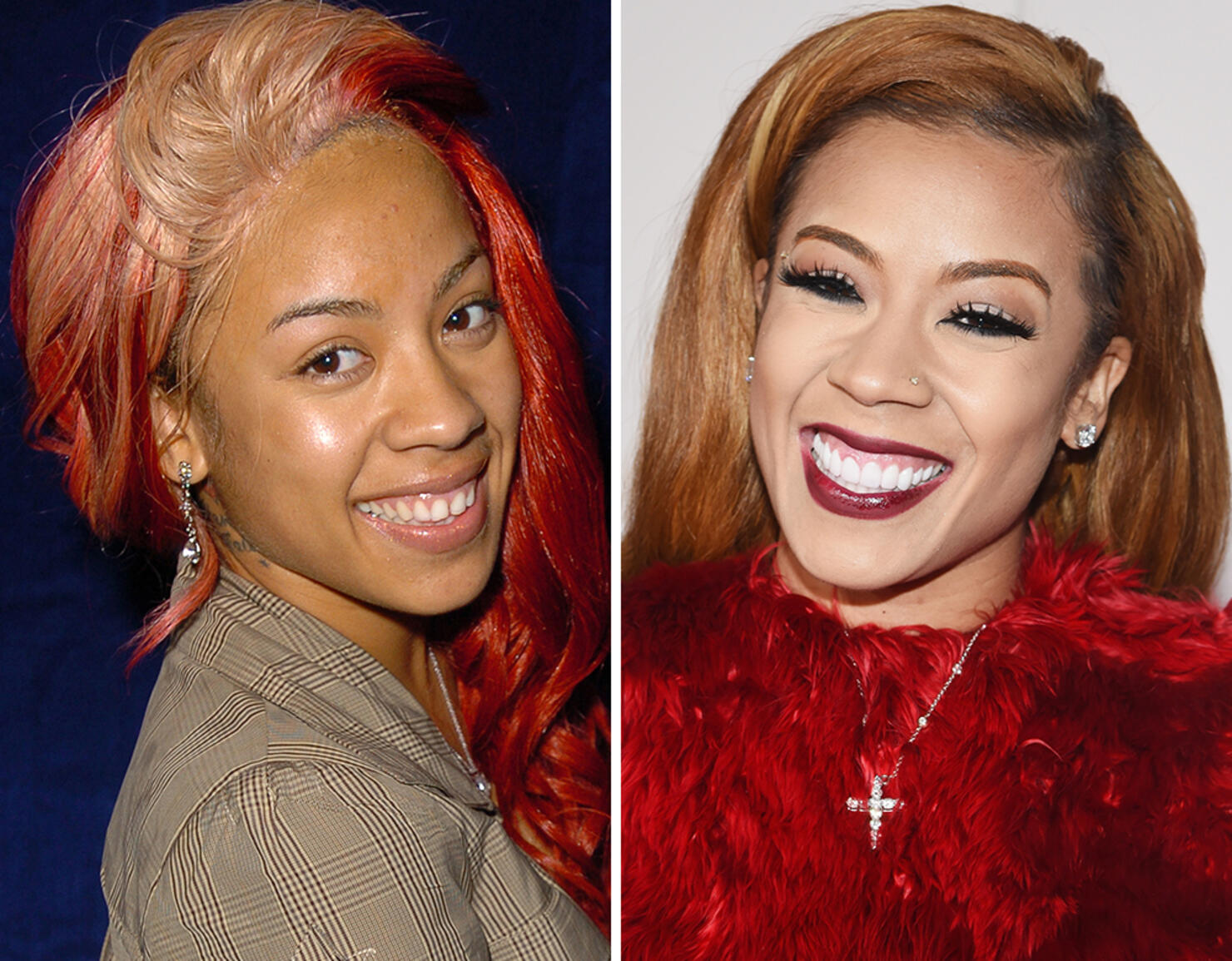 Keyshia Cole has always been one to offer a friendly smile to the camera lens, but her teeth weren't in the best of condition when she started out in the industry, particularly with the gap between her two front teeth. Years after her debut, the R&B singer invested in dental work to achieve the glowing smile that she sports nowadays.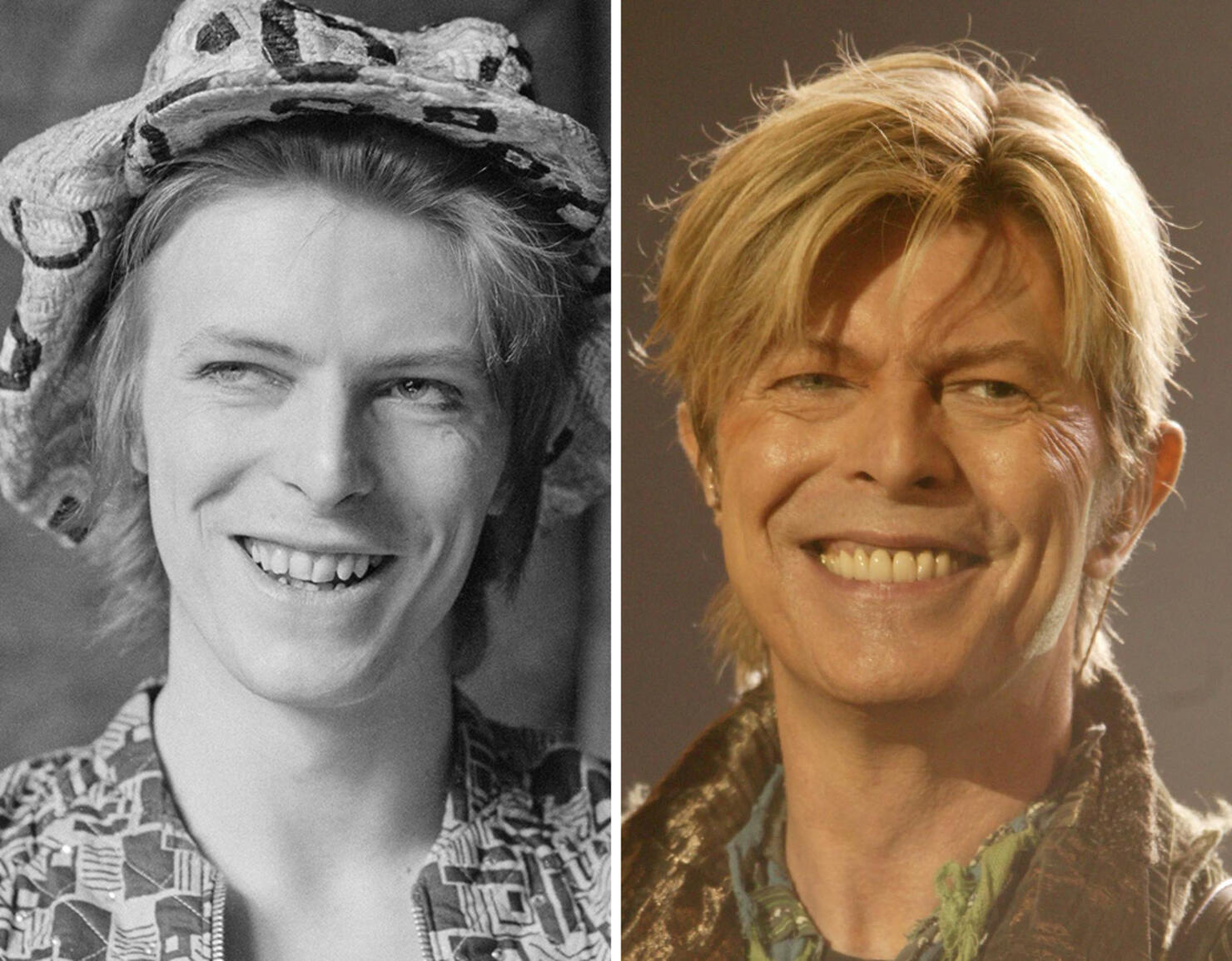 David Bowie was a man of many looks, but it's very clear that his dental transformation went down sometime during his iconic run in the spotlight. Just peep the photographic proof.