Bon Jovi Accepts iHeartRadio Icon Award, Performs Two of Their Biggest Hits
By Nicole Mastrogiannis
March 12, 2018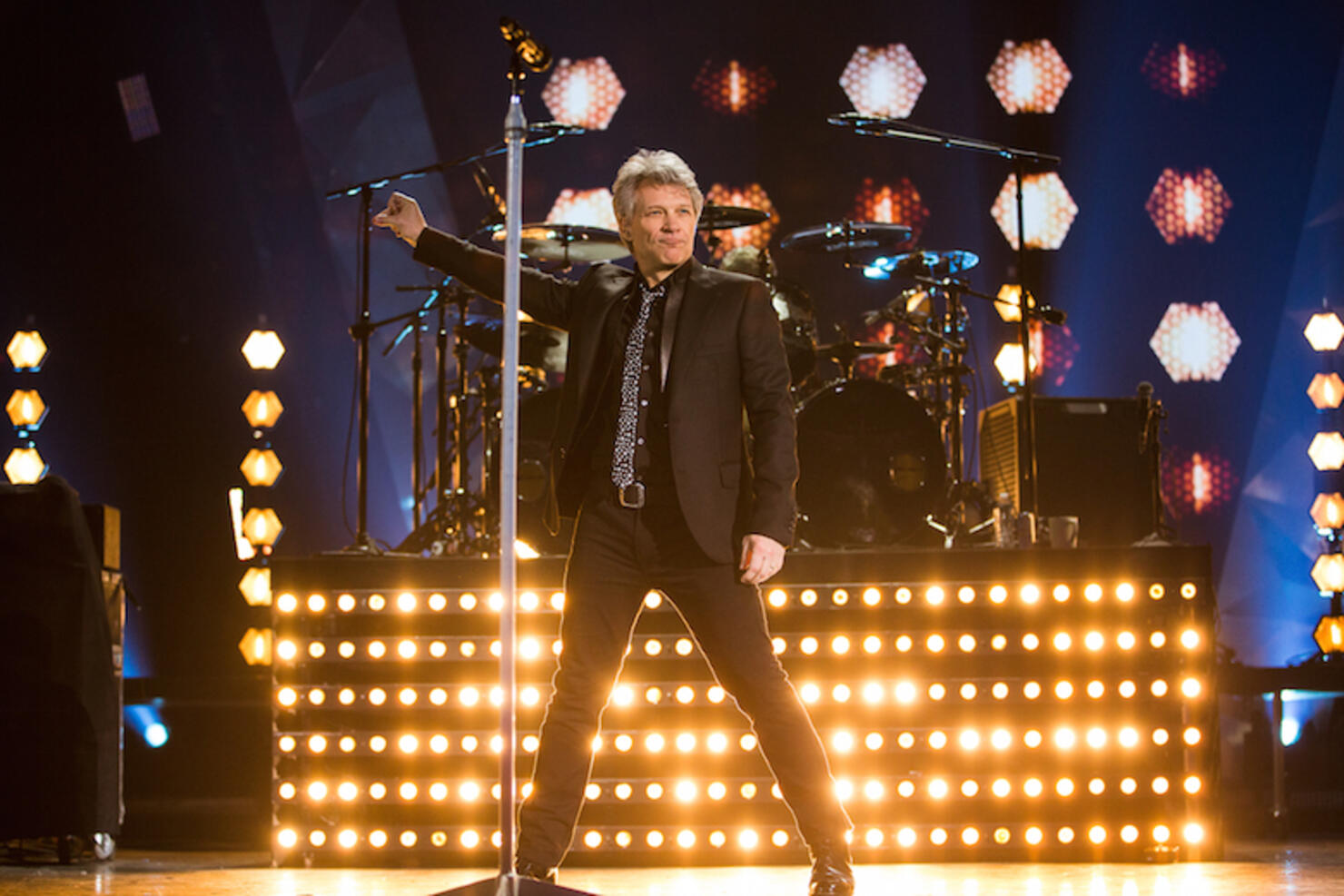 Over the last 35 years, Bon Jovi has cemented their status as rock & roll icons, releasing chart-topping hit after chart-topping hit, not to mention all of their sold-out tours. They are being inducted into the Rock & Roll Hall of Fame next month, but the legendary rock band was honored with the first ever Icon Award during the 2018 iHeartRadio Music Awards.
Introducing the band was Olympic snowboarder Shaun White, who spoke about the legendary rock band's success.
Shaun said, "Every few years, I get the chance to represent America to the world. These guys do that every night. Odds are you've seen them live. They've rocked South Korea before I did. They're going to the Rock & Roll Hall of Fame next month, but tonight, they're all ours."
Then, Bon Jovi performed two of their biggest hits, "You Give Love A Bad Name" and "It's My Life."
Afterwards, Bon Jovi appeared on stage again to accept their iHeartRadio Icon Award. Jon Bon Jovi thanked the band's fans for listening to their music over the last 35 years, and gave some advice to all of the new talent in the room. He said:
"I wanna thank the three and a half decades of fans that have been listening to Bon Jovi songs. We've been at this game a long time, and the only advice I'll tell this incredible generation of incredible talent is just stay true to who you are, and then they're going to make you guys icons too some day."
Bon Jovi will kick off their 2018 This House Is Not For Sale Tour in Denver, Colorado (March 14), and exactly one month later, the legendary band will be inducted into the Rock & Roll Hall of Fame. The band is also re-releasing their latest album, This House Is Not For Sale, which includes two brand new songs, "When We were Us" and "Walls."
Reaching the 35th year of their career, Bon Jovi has since shared 13 studio albums, three live albums, and six compilation albums, among other releases, and have brought their music to fans all over the world during at least 18 tours. The honor of being inducted into the Rock & Roll Hall of Fame is more than fitting for the band. "This is a club where you go, Elvis [Presley] is a member? Cool. [Mick] Jagger's a member? Cool. I wanna be in that club. So, it's very special," Jon told iHeartRadio in February.
Photo: Wes and Alex for iHeartRadio