Ariana Grande, Miley Cyrus, Demi Lovato & More To Join March For Our Lives
By James Dinh
March 16, 2018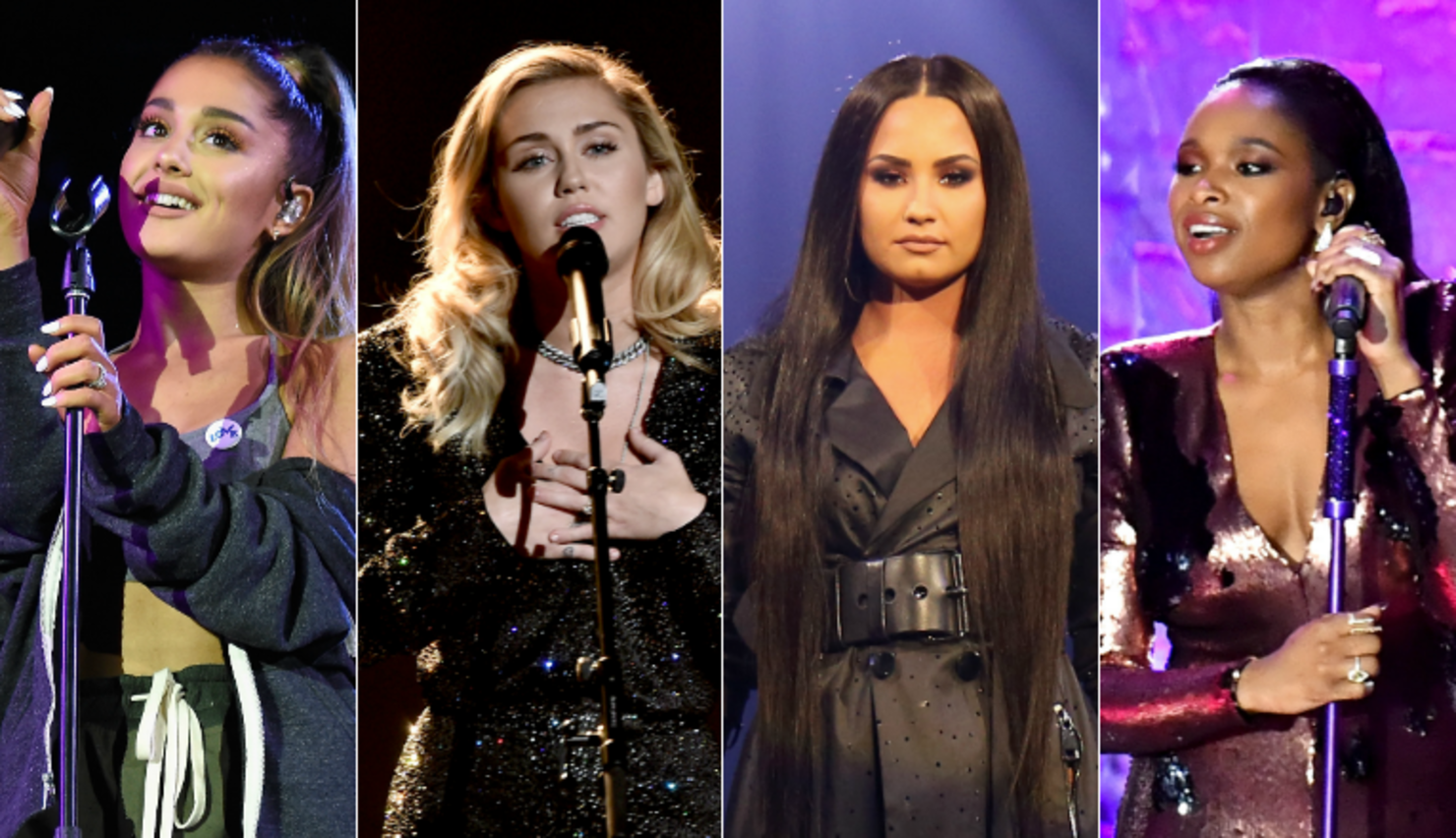 Looks like Washington D.C.'s upcoming March for Our Lives is set to include some star-studded backing, as per a recent announcement from David Hogg, a survivor of the tragic mass shooting at Marjory Stoneman Douglas High School in Parkland, Florida.
During a Wednesday (March 14) appearance on CNN, Hogg revealed the women that are set to stand with the students during the march. "We're gonna have four major independent women that are standing with us and walking beside us, and those are Ariana Grande, Jennifer Hudson, Miley Cyrus and Demi Lovato," he said. "They're gonna be standing there with us and marching with us and they're some of the few people that are really coming out and stepping up with us."
Hudson is the only star to formally announce her appearance via social media, but Lovato and Cyrus have both been quite vocal about their stance on the controversy. Lovato spoke about being "pro-gun control" in her recent cover story with Billboard, saying, "There are certain pop stars who don't speak out politically, and they have more fans. But I'd rather speak up for the things I believe in than just be dismissive of the issues going on in our country." Meanwhile, Cyrus' voice for activism has always been strong. "Proud of all of you! Never give up! You are THE change!" she wrote in a recent tweet. "So amazing to see young people take back their power and USE it!"
As you already know, March for Our Lives is set to take place on March 24 in Washinton D.C. in support of gun control. Among the stars that have already donated money include Oprah Winfrey, George Clooney, and Steven Spielberg. Click here to RSVP to March for Our Lives.
Earlier today, a few of the Marjory Stoneman Douglas High School students released a powerful song called "Shine" in honor of the recent movement. The track was written by two survivors of the shooting, 16-year-old Sawyer Garrity and 15-year-old Andrea Peña, just days after that horrifying day. Proceeds from download sales will be donated to the SHINE MSD Fund at the Broward Education Foundation, a non-profit organization, to support victims and their families via community mental health and arts programs.