Jimmy Page Says Despite Technology "There'll Always Be Fine Musicians"
By Andrew Magnotta
March 16, 2018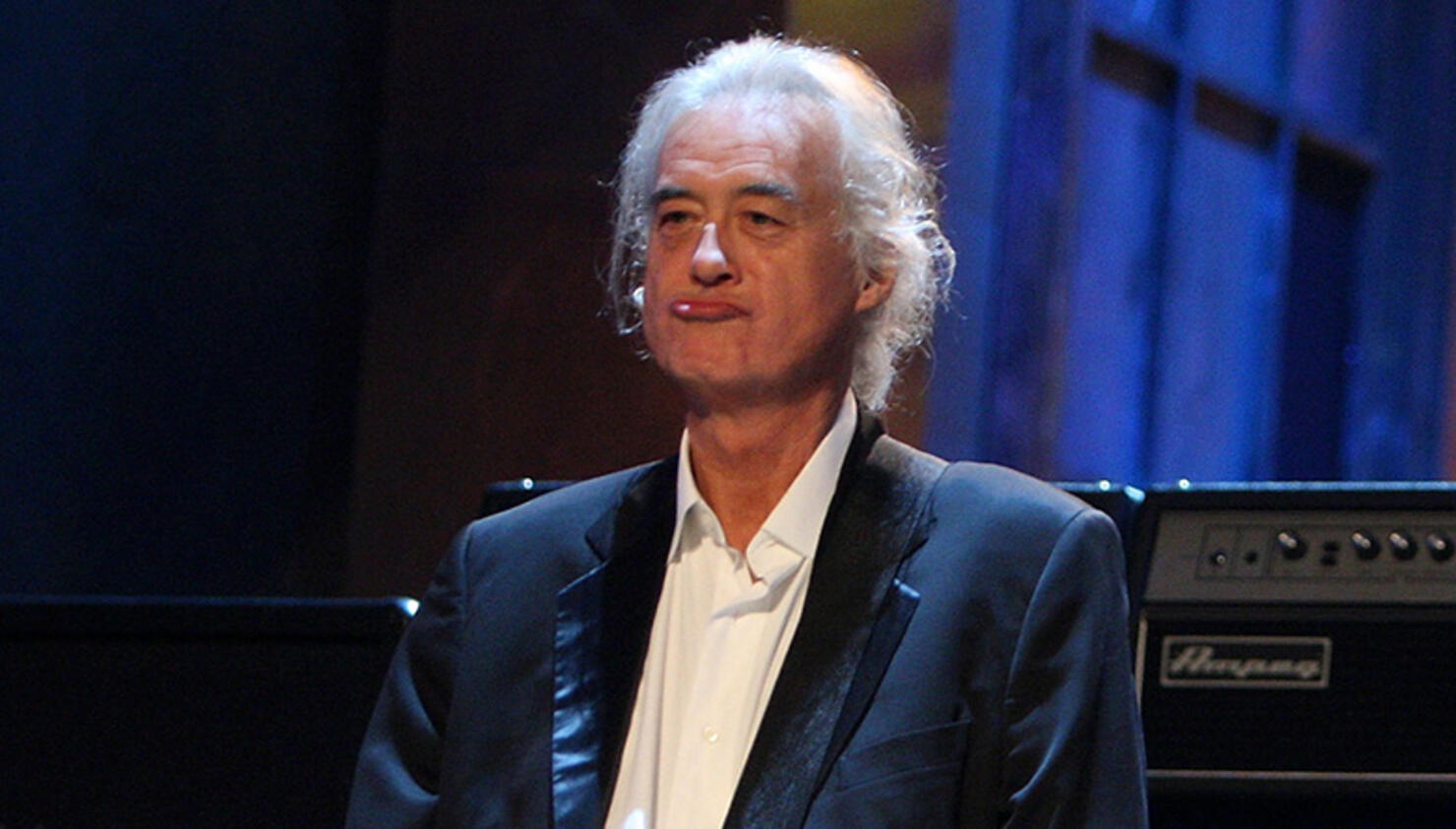 Jimmy Page isn't worrying about the electric guitar going extinct or about rock and roll dying out in favor of laptop maestros with no tactile musical ability.
The Led Zeppelin founder actually feels optimistic about music and how it's being produced nowadays.
"The whole generation and the phenomena of musicians—or producers who aren't actually musicians but they can process music and construct music with computers—it's pretty extraordinary and amazing stuff," Page told the American Academy of Achievement.
And despite the ability or inability of these producers to actually perform the music they create, Page indicates that he finds the expression no less valid.
"It still comes down to the theme of the idea in the first place—in the imagination, and imagining this and working towards it and being able to manifest it," he said. "As far as the tactile instruments, the acoustic instruments, there'll always be fine musicians."
He continued, noting how classical music hasn't gone away; there are always new classical phenoms and other who make incredible music without any formal training.
Page told Rolling Stone last month that he's working on a solo album, which would be his first since 1988.
"I'm looking forward to doing whatever the project is," Page said. "But if you think about all the areas that I've attempted, guitar, whether it's acoustic or electric or whatever, all the different approaches that I've done, it's just gonna be an extension of all of that, and that's it. So it's not just acoustic, it's not just electric, it's everything I can muster up."
The guitarist did not elaborate on when the new material would see the light of day or with whom he would be collaborating, though we can assume it won't be Robert Plant.
Photo: Getty Images