Chloe x Halle on 'The Kids Are Alright,' Drake's Dad & More | EXCLUSIVE
By Nicole Mastrogiannis
March 27, 2018
Five years ago, sisters Chloe and Halle Bailey -- now known as Chloe x Halle -- posted a cover to their YouTube channel of Beyoncé's "Pretty Hurts," which ultimately caught the attention of Queen Bey herself. Fast forward to 2018, and the girls (now signed to Bey's Parkwood Entertainment) have released their debut full-length album The Kids Are Alright.
The Kids Are Alright is comprised of 16 songs including features from artists like Joey Bada$$, GoldLink, and Kari Faux, in addition to songs from the TV show they appear on Grown-ish, and their track from the new film A Wrinkle In Time called "Warrior."
During an exclusive interview with iHeartRadio, Chloe and Halle recently opened up about The Kids Are Alright, singing the National Anthem, their amazing Instagram video starring Drake's dad, what it was like sitting front row at Fashion Week and more.
The Kids Are Alright
"Once upon a time, not long ago, we were in our living room. And we decided, 'Hey, let's make some music.' And it took three long, hard, and fun years to create this album that would be coming out on March 23rd called The Kids Are Alright. We are so excited because we spent all those days in our living room, just working at it, and finally, it's ready for the world to hear."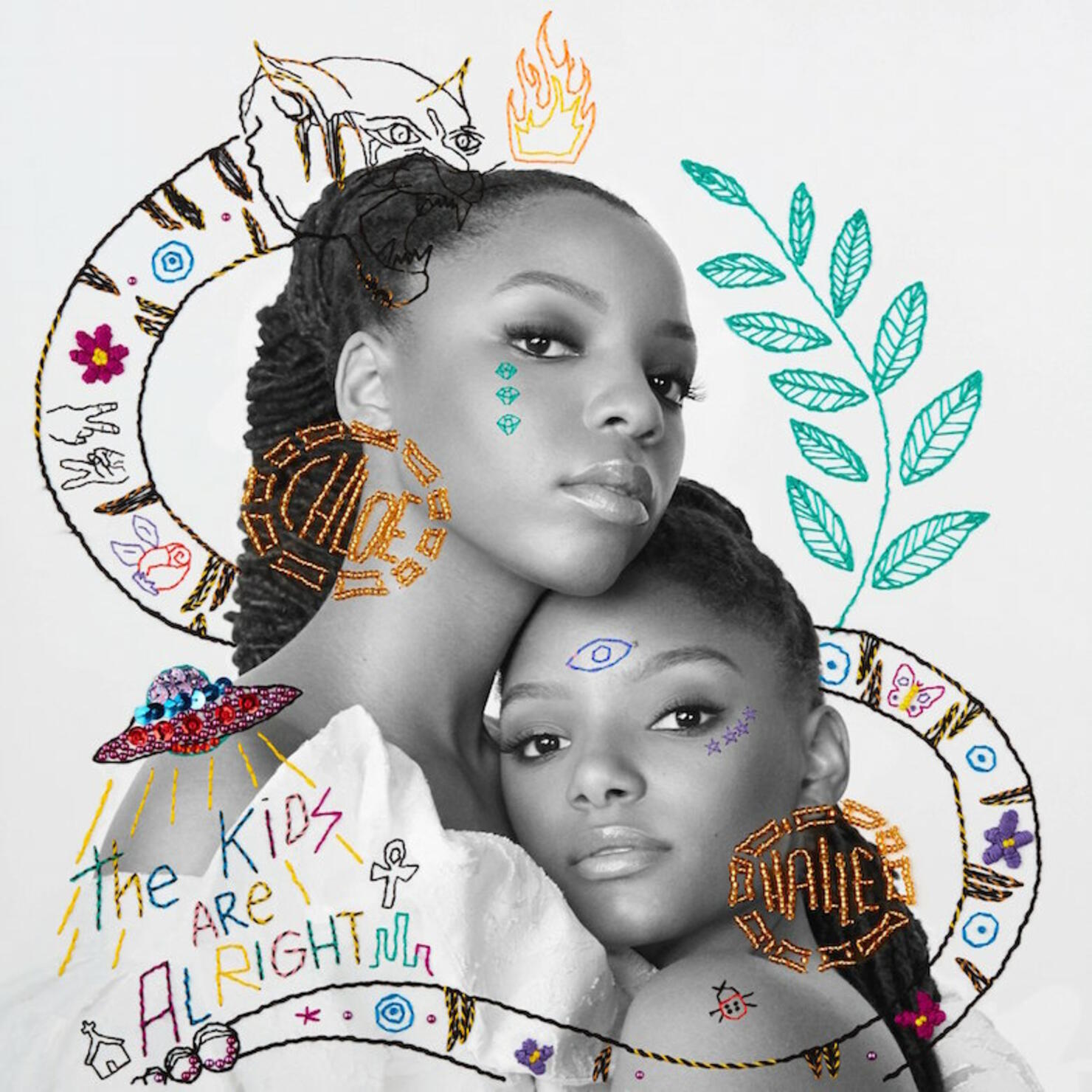 The National Anthem
"With any performance, I always get extremely nervous, and I know my sister gets nervous too, but she shows it in a calmer way. But we love singing, and The National Anthem is kinda fun to sing too. No matter what the performance is, we're always like, 'Oh we can't screw this up.' So we just like singing it. It's fun."
Drake's Dad
"We put that video up. Drake's dad is the coolest and we love Drake. It's this really fun video of Drake's dad makes music too, and he put it on his Instagram, and he was like, 'Hey everyone, here's some fire heat coming to you.' And he presses play and he's jammin' out. So what we did, was replaced the song with 'The Kids Are Alright' and he was jammin' out to 'The Kids Are Alright.'"
New York Fashion Week
"I remember our very first fashion show we attended, it was Tory Burch's show in New York. And I love her, she has the best spirit, and her playlist was good, and it was light, and it was a breath of fresh air, the clothes, and we were just so excited to see those beautiful clothes up close. And we were honored to even be sitting up there, because we just do music. We're girls who like music and like to wear cute clothes. So, we were happy to just be there."