3-Week-Old Perfectly Recreates Sonogram Photo
By Dave Basner
April 2, 2018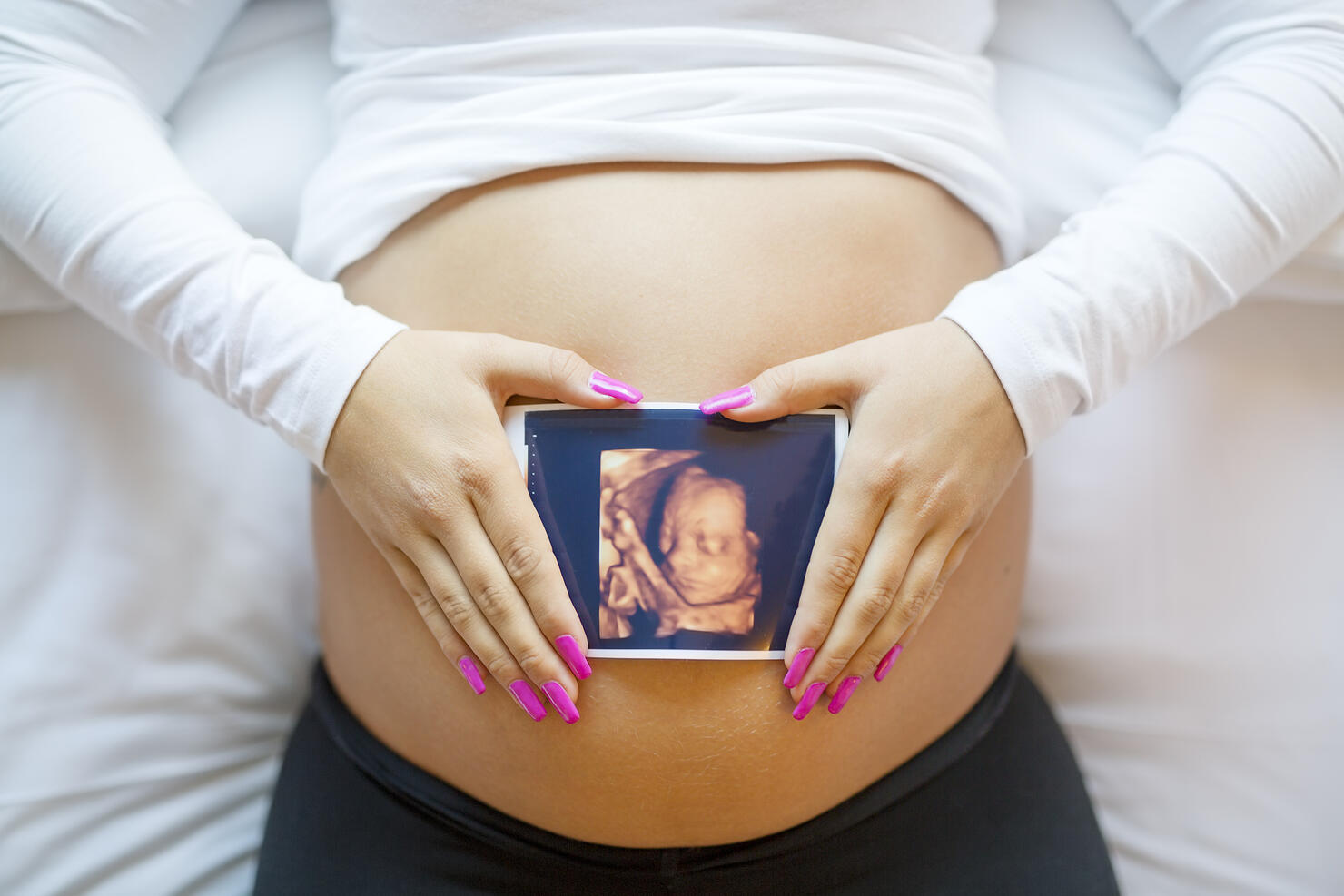 One of the latest trends online is recreating photos - when friends or family pose for a photo to match one that was taken years earlier. However a Reddit user may have just uploaded one of the best recreations ever - even though the photo it matches was taken just a few weeks earlier.
That's because the person in the photos is a three-week-old and he's in the exact same position as he was when he was photographed six weeks earlier - by a 3D sonogram machine three weeks before his mom's due date.
The new mom who posted it captioned her photo "Pretty sure no one switched my baby at birth," and it's clear why: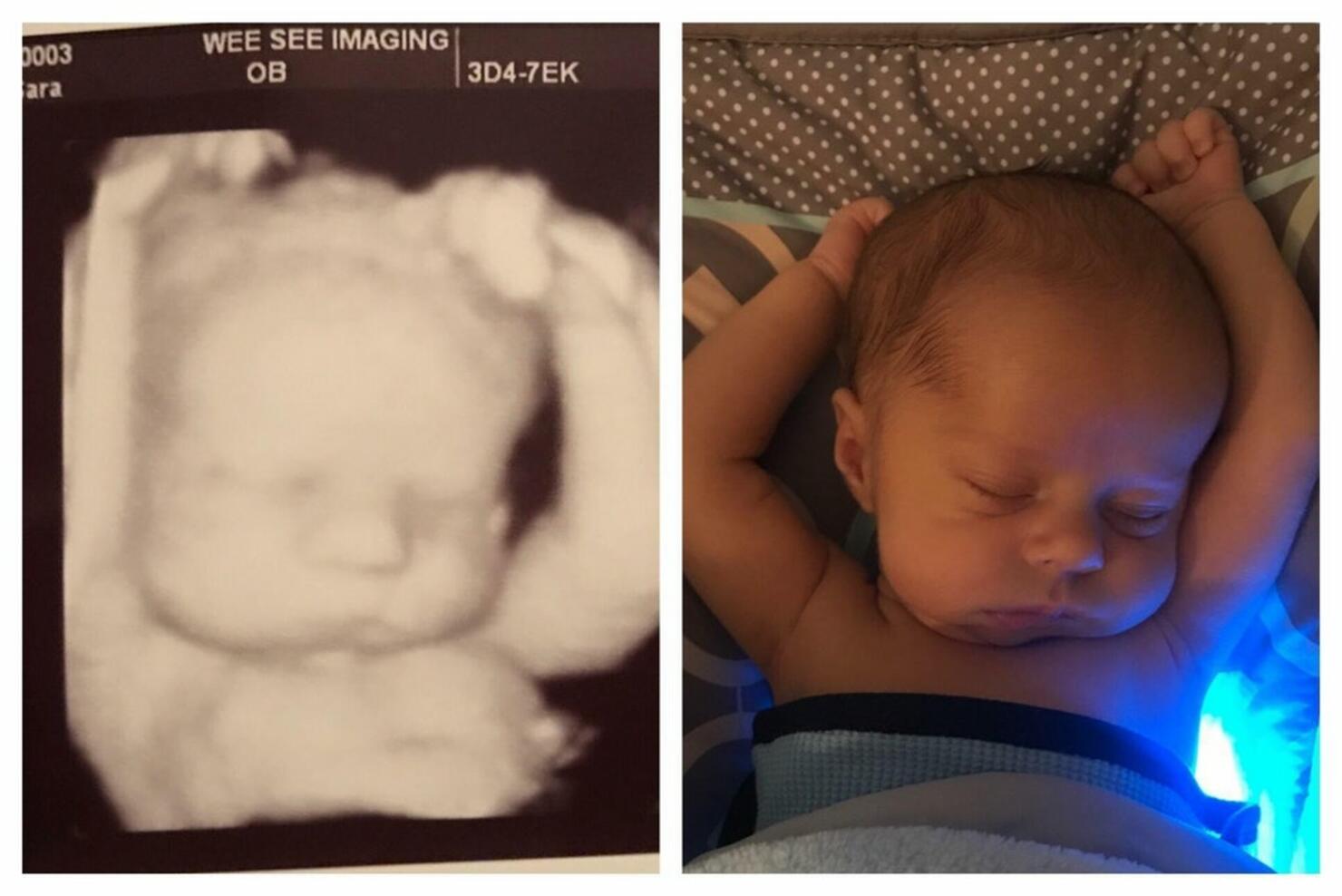 If you ever wondered about the accuracy of those 3D sonograms, it looks like they're pretty spot-on.
Photo Credit: Getty