Cimo Frankel Talks Collaborations With Bebe Rexha, Cheat Codes & More
By James Dinh
April 7, 2018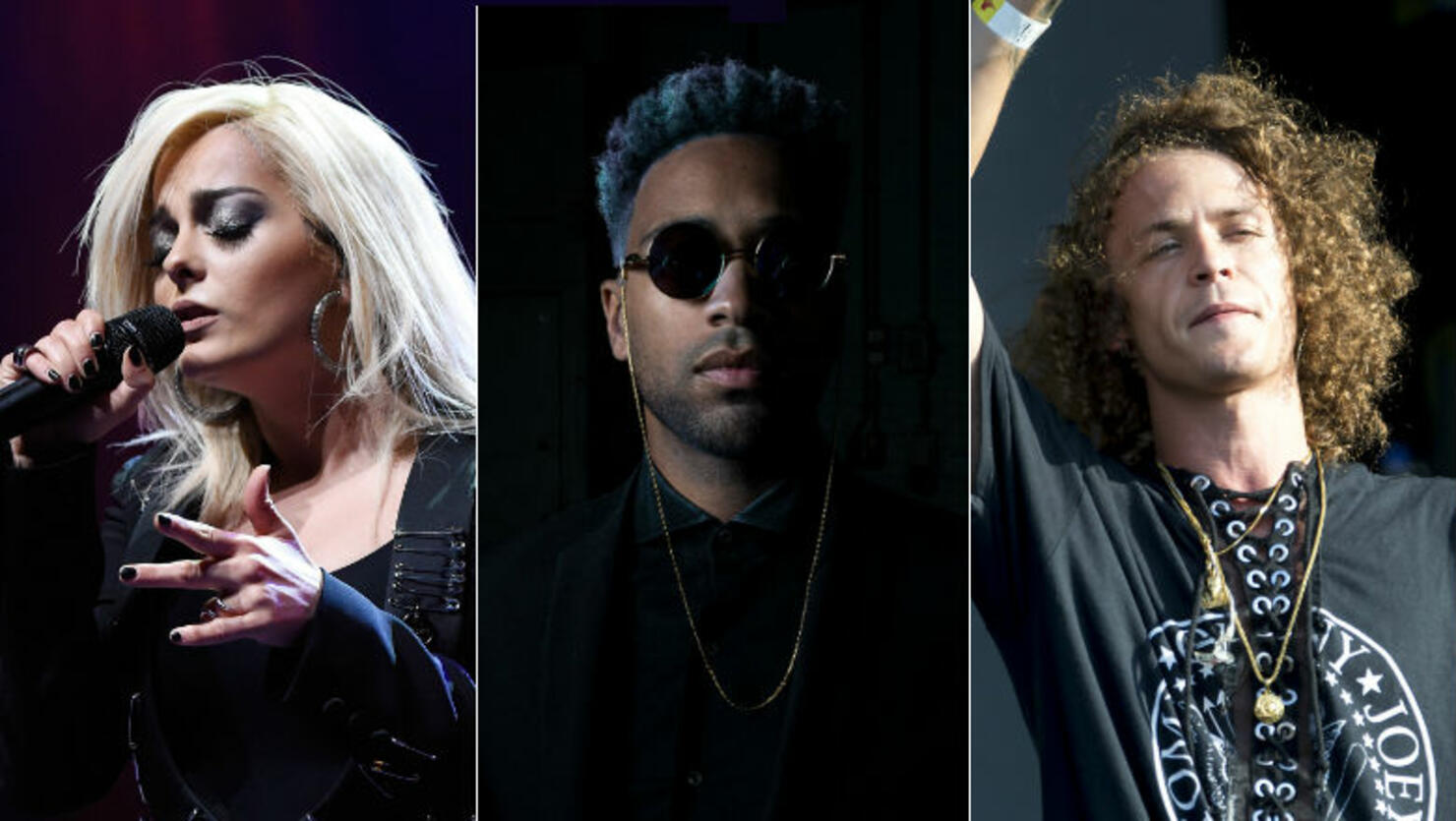 On his 29th birthday, Cimo Fränkel wrapped up the video shoot for his new '80s-charged single, "I'm Alright," which hears the multi-talent put his vulnerabilities at the forefront of things. It was the first time that he spent his birthday in Los Angeles, but it certainly felt like a celebratory occasion, especially after how the pop track came about. "I spent three hours creating the song and five hours dancing to it right after it was finished. When that happens, I know I want to release it ASAP," he told iHeartRadio.
Fränkel might be more of a behind-the-scenes name, but you certainly know some of his team-ups. From co-writing Cheat Codes & Kris Kross Amsterdam's smash, "Sex," to his many ventures with Armin van Buuren and Bebe Rexha, the multi-talent has penned a number of tracks for some of your favorite acts. "Sometimes it's hard to listen to someone else sing your demo because the emotion is different and it might feel like they haven't done the song justice. That's just something called 'demoitis,'" he explained. In honor of the release of his new single, iHeartRadio took it back to talk to Fränkel about some of his catalog highlights.
Kris Kross Amsterdam and Cheat Codes - "Sex"
"I have always had a thing for vocal chops the way they used to do it in UK garage/2-step songs I listened to when I was younger. When we got Trevor's [from Cheat Codes] vocal and found the right vibe for the song, I used parts of his vocal to create the catchy drop melody by chopping up the full acapella and divide the parts over the keys on my midi-keyboard. The people I worked with on the song and I knew that's what we should build the song around. We never expected it to become this big."
Bebe Rexha - "I Got You" (Cheat Codes Remix)
"Remixing this track for Cheat Codes was fun. Bebe Rexha really liked 'Sex," so it made sense producing that remix for them, too. How I often feel about remixes is that they don't respect the artist's vision on it, so I sought contact with Bebe Rexha (whom I've worked with before she started her solo career) for her opinion on drafts of the track to see how she felt about it. That helped because I, as well, did some things in the song that turned their back on the artist's vision. I am glad that we all got to a version we were equally as happy with."
Armin van Buuren - "Strong Ones" featuring Cimo Fränkel
"'Strong Ones' was a folk-y song when we wrote it. We intended it to be a dance record, for sure, hence the big scream at the end of the chorus. My publisher at the time was very skeptic about sending it to Armin but I pushed on it. Armin literally called me up the next day, saying 'I need this track.' I got to perform this song all over the world, including venues like The Forum and the Oracle Arena, which were real milestones for me."
Bone Thugs-n-Harmony - "Fantasy" featuring Jesse Rankins
"In the year I started making music I was the biggest Bone Thugs fan. Getting to work with them and actually having them in the room was a real honor. There was a Nate Dogg vocal and I got called in to get some chords going beneath it. I eventually played the piano parts and the bass parts in the song and my partner did the guitar parts. Nate Dogg covered part of a Prince song (Vanity 6's "Nasty Girl") which contained the line "Tonight we're living in a fantasy." That's why the title of the track is 'Fantasy' yet the word "fantasy" is not used in the new chorus."
MOKS - "Otherwise" featuring James Arthur
"James Arthur did such an amazing job performing the song. I immediately listened to his version a hundred times. I also like the fact that my whistling is still in the song."
Cimo Fränkel - "I'm Alright"
"I know it is cliché to say this, but the lyrics wrote themselves. There is a certain vibe in a session and, in this case, the melodies we wrote could not be dishonored by forcing lyrics out. I have aways been inspired by the 80's and especially by Michael Jackson. This track really shows that. I have always wanted to use the MJ-growl but it felt like I was imitating him. In this song I didn't 'choose' to use that growl, it just happened."
Photo: Ottilie Maters/Getty Images