Gibson CEO Admits Missteps in Leadership of Iconic Guitar Company
By Andrew Magnotta
April 3, 2018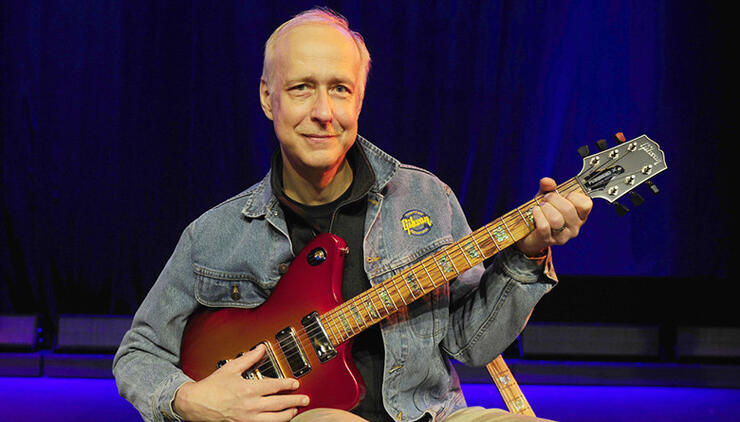 Gibson CEO Henry Juszkiewicz says his attempt to make Gibson a consumer electronics brand was a mistake.
Juszkiewicz has long been the target of vitriol from fans of the iconic guitar company for his attempts to steer the brand into other more wide-reaching markets, beyond guitar players.
Now with Gibson in serious financial trouble, in part due to debt the company took on years ago under Juszkiewicz's leadership, the executive is vindicating his critics.
"No, it wasn't a great decision," Juszkiewicz told the New York Times in a new interview. "It didn't work out very well. I think it was a rational decision, but it turned out to be a very poor decision, and it's a decision I made. It is what it is."
The CEO for years had tried to leverage Gibson's brand and music industry cachet into the consumer electronics market. Juszkiewicz said he wanted to diversify and make Gibson a "music lifestyle company," not just a guitar maker.
Gibson took on debt to buy up other companies, but the investments haven't paid off. And now the company is more than $500 million in debt, and likely pursuing Chapter 11 Bankruptcy in order to stay afloat.
It hasn't been all bad under Juszkiewicz's leadership, points out the New York Times. The CEO was initially part of an investor group that bought Gibson in 1986, when it was last on the verge of bankruptcy.
Juszkiewicz certainly had some good ideas. Gibson has made millions of guitars over the years. The instruments are so prized that many are still around; there's a thriving second-hand market for vintage instruments.
And popular music seems to require fewer guitars every year, so if Juszkiewicz felt like Gibson's marketshare was shrinking (or potentially could shrink), he wasn't completely in the wrong.
But Gibson also stopped innovating as a guitar maker, while its competitors pushed forward determined to perfect ergonomics and intonation, turning to gimmicky creations like the widely hated self-tuning "robot guitar" or the hideous Modern Flying V.
As many critics will tell you, in its pursuit of "music lifestyle," Gibson became less and less well thought of in regards to making guitars.
Several high-profile endorsers, like Metallica's James Hetfield and Mastodon's Bill Kelliher, have left Gibson in recent years. Additionally, droves of less famous players, hobbyists and gear reviewers have exposed problems with Gibson creations or business practices.
And a multitude of public relations blunders in recent years, including layoffs at the company's custom shop, set Gibson back further in the minds of its primary market.
Juszkiewicz admitted to the Times that his position at Gibson is at risk with bankruptcy looming. But he's hopeful the company can refinance, though he didn't elaborate on how he would run the company differently going forward.
Photo: Getty Images
Chat About Gibson CEO Admits Missteps in Leadership of Iconic Guitar Company