Slash Announces Solo Shows in the Fall
By Andrew Magnotta
April 17, 2018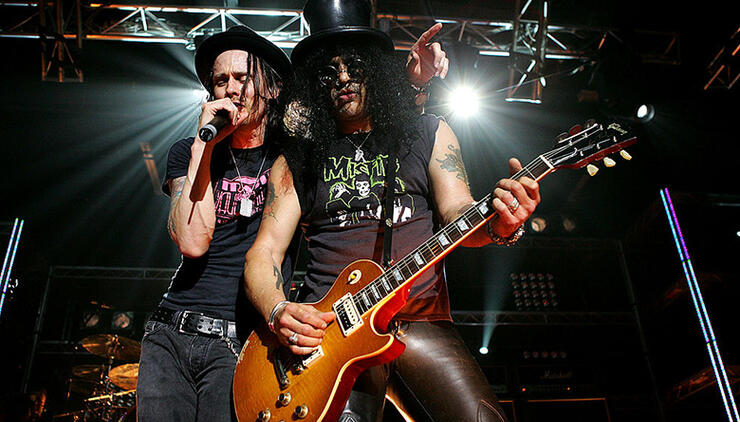 By all accounts Slash is having a grand old time (and laughing all the way to the bank) with the partially reunited version of Guns N' Roses, but that doesn't mean he's putting his highly successful solo career on hold.
Following GNR's summer tour in Europe, Slash will return to the state, presumably polish off his latest solo album due this fall and get ready for a show at California's Del Mar Racetrack in southern California the weekend of September 14 - 16.
Then the weekend of October 13 - 14, Slash with Myles Kennedy and the Conspirators will perform at the Monster Energy Aftershock festival in Sacramento, alongside System of a Down, Deftones, Alice in Chains and others.
Whether or not Guns N' Roses will do a new album has been a point of speculation by fans as word got out of the cozy relationship between Slash, Duff McKagan and Axl Rose.
Assuming the trio does want to record new music, finding the time might be a challenge. Between Slash's next solo album, the presumed tour to follow and whatever (if anything) Rose is going to be doing with Angus Young and AC/DC.
Get GNR tour dates here.
Get updates on Slash's live schedule here.
Photo: Getty Images
Chat About Slash Announces Solo Shows in the Fall