Cardi B Says Offset Picked Their Baby's 'Almost Tricky' Name
By James Dinh
April 19, 2018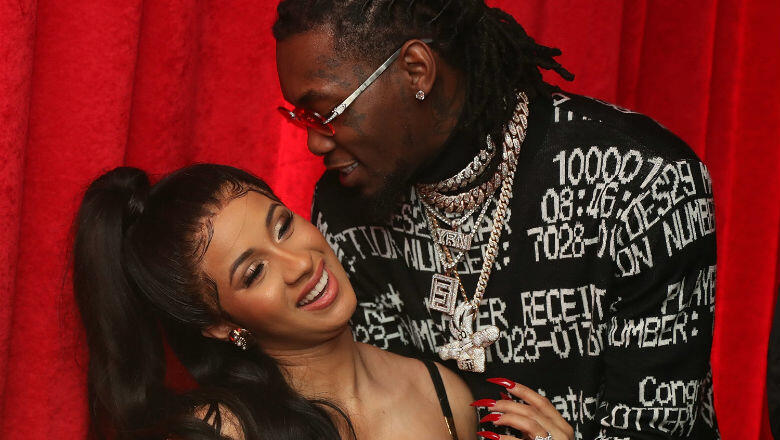 Cardi B isn't letting anything stop her from her promotional circuit even though she's well into her pregnancy with her first child with fiancé Offset. Just take a look at her Thursday appearance (April 19) on The Ellen DeGeneres Show, where the breakthrough rapper stopped by the set and revealed that the Migos rapper has already come up with the perfect name for their child.
"Yeah, my dude named the baby. I really like the name. I'm going to let him say the name since he named the baby. It's almost tricky but when it comes out, it's like 'Ahhhh,'" the 25-year-old star explained to DeGeneres of the baby, which is due in July. When DeGeneres jokingly offered Bardi $20,000 to name the baby Ellen, the MC hit back with the perfect response. "Can I put it in the middle name?" she replied, leaving the host and the audience with laughs.
Elsewhere in the episode, the rapper spoke to the daytime host about how she actually got pregnant when referring to her high-energy Coachella performance. "They say the more you move, the easier it'll come out," she admitted with a smile. "I was just trying to show the world how I got pregnant in the first place."
As for now, it seems like Bardi's doing just fine with her pregnancy, particularly on the food end with her everchanging tastebuds. "It really depends, you know? Like, sometimes...everything depends," she told DeGeneres after being offered donuts. "Like, this whole week I've been eating ice cream, ice cream, ice cream. And then, like, I like everything like lemon-ish."
Photo: YouTube/TheEllenShow
Chat About Cardi B Says Offset Picked Their Baby's 'Almost Tricky' Name