John Travolta's Favorite Director Is Limp Bizkit's Fred Durst
By Sam Valorose
April 19, 2018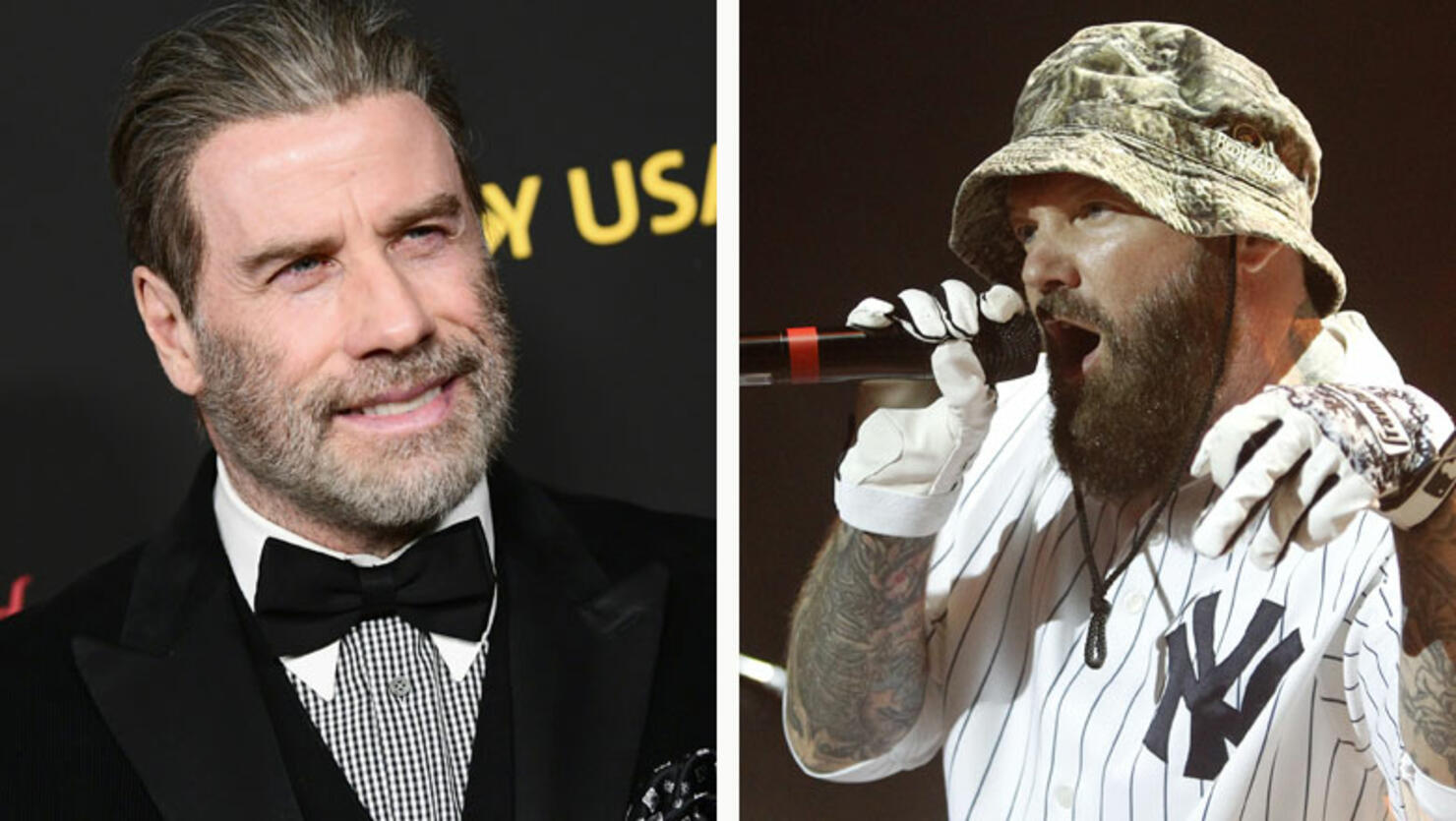 John Travolta has worked with master directors like Quentin Tarantino, Olver Stone, and John Woo but when asked by TMZ what his favorite experience with a director has been, Travolta's answer was about as odd as a three dollar bill. While outside of Oscar Generale's Beverly Hills estate with his wife Kelly Preston, Travolta revealed he loved his time working with Fred Durst on the rocker's film Moose and that the Limp Bizkit frontman gave him the creative freedom he wants as an actor.
When asked how it was working with the red fitted-cap pioneer, Travolta responded, "maybe my favorite experience I've had. He's so generous and he's such an artist. He allowed me to create a character that nobody else would allow. It's really a wild character and it's very free(ing) to do that."
"He had great ideas and already had the film in his imagination so he knows how he's going to put it together so he knew how to let me free within a boundary," Travolta continued.
Travolta and Durst are working on the upcoming thriller Moose, which tells the story of an obsessed fan whose mission is to destroy the life of his favorite action movie star. The film is written and directed by Durst. In a picture posted to the movie's Instagram account, Durst poses with Travolta who has a raggedy haircut and a bloody eye.
Durst has been directing for a while and began his seat behind the camera on Limp Bizkit videos in the early '2000s like "Nookie," "Break Stuff," and "N 2 Gether Now," with Method Man. He also directed the feature film "The Education of Charlie Banks" starring Jesse Eisenberg.
In other Limp Bizkit news, Wes Borland and Staind frontman Aaron Lewis have been in a war of words stemming from an incident at an airport in Jacksonville, Florida.
Photo Credit: Getty