GNR's Steven Adler Burned His Memoir in the Fireplace After He Read It
By Andrew Magnotta
April 20, 2018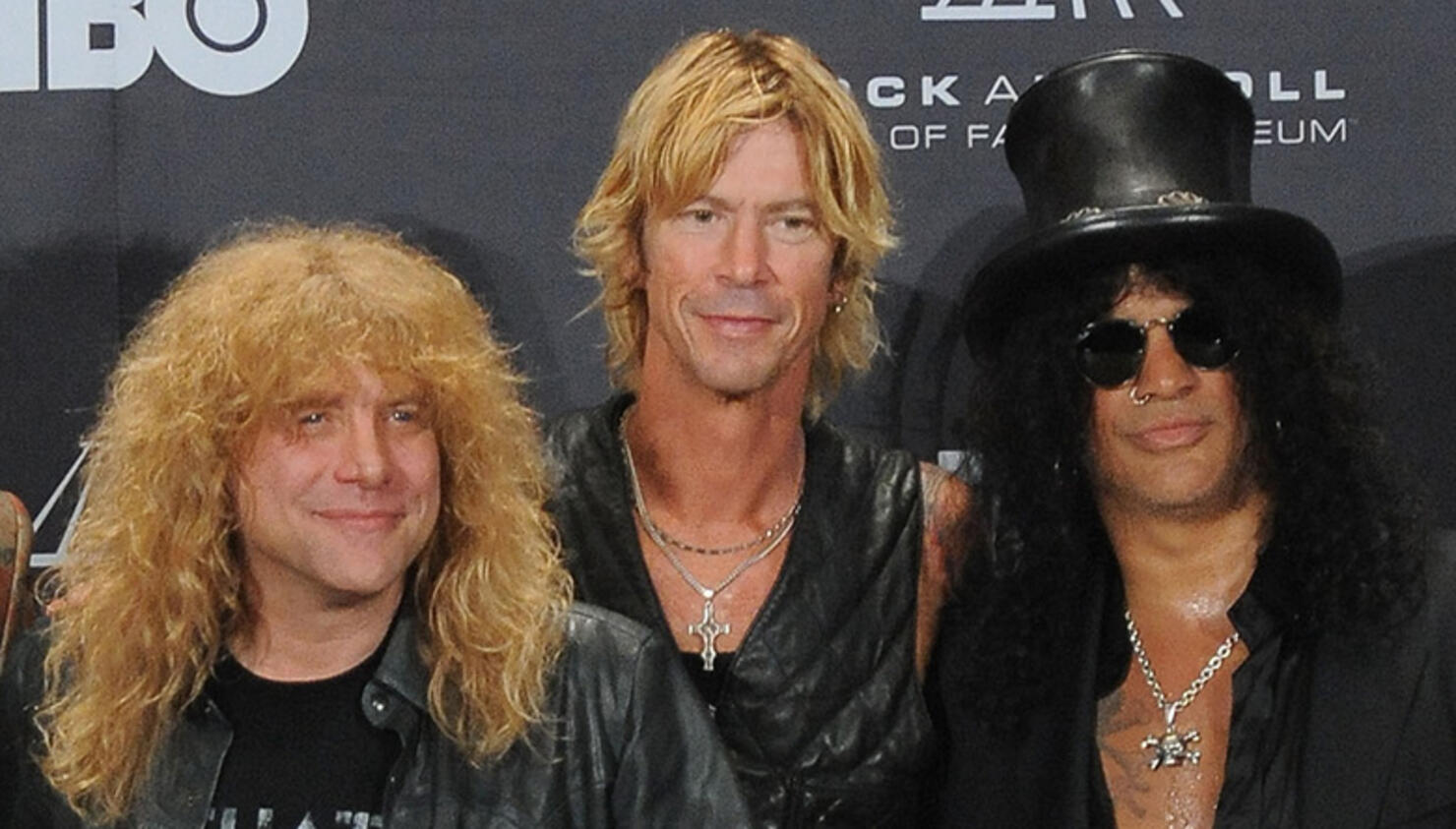 Former Guns N' Roses drummer Steven Adler says the first thing he did after reading his memoir, 2011's My Appetite for Destruction: Sex & Drugs & Guns N' Roses, was build a fire and burn the book.
Adler, who performed on GNR's groundbreaking Appetite for Destruction debut album, was fired by the band in 1990 due to his drug and alcohol abuse.
The drummer tells Australia's Triple M radio that burning his memoir was cathartic because it symbolized the end of one of the most complicated times of his life.
"When my book came out, I read it, and I built a fire in my fireplace, and I tossed it in there," Adler recalled. "I said, 'That was that chapter of my life. Now it's time to move on to another one.' Then I got sober off of alcohol for four years, and now I'm doing a third chapter of my life. If I was drinking, I wouldn't even be talking to you right now. I'm just so happy to be able to be living again, and so proud."
Adler has been vocal about his love for the era of Guns N' Roses of which he was a part. The drummer still hopes to reunite with his former band. Adler was initially slated to join GNR for the band's Not in This Lifetime World Tour, but he was sidelined after injuring his back during rehearsal and only appeared with the band for a handful of dates.
This summer, Adler will be touring Australia this spring with his band Adler's Appetite. The drummer says he started the band as a way to get back on stage playing some of his favorite music: music by Guns N' Roses.
"We're basically going to start off with 'Reckless Life' and end with 'Paradise City,' and everything else and then some," he said. "I love playing these songs. I wish I would have been able to play these songs with the guys I wrote them with, but it didn't work out that way."
Adler says Guns N' Roses became a completely different band when they dismissed him and "drove [guitarist Izzy Stradlin] out."
"It broke my heart, because me and Slash grew up together. We've known each other since we were 12, 13 years old, and this was our dream."
He continued: "I don't have any resentment anymore, because if I had resentment toward them, I would still be drinking and drugging. I learned to not take things personal..."
Photo: Getty Images