Watch This College Student Nail Beyonce's Coachella Dance Routine
By James Dinh
April 20, 2018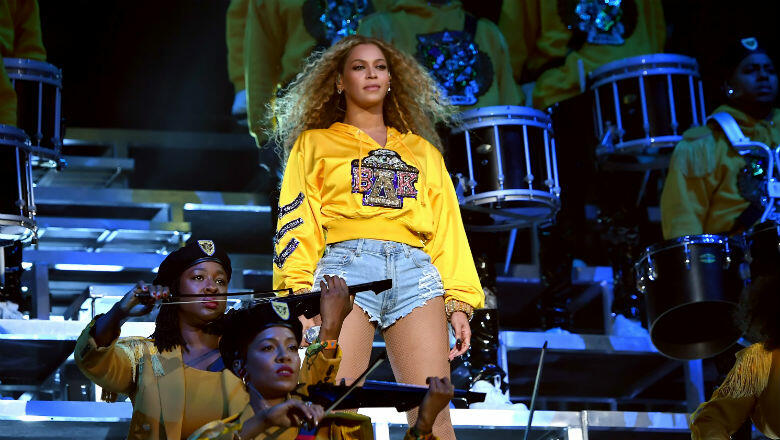 Even though Beyoncé is said to switch up a few things for her second weekend at 2018 Coachella Valley Music and Arts Festival, it's likely that she'll keep the major dance breaks in her set, including that one to O.T. Genesis' "Everybody Mad" and it's clear that the pop titan's choreography has made an impact on the BeyHive.
On Wednesday (April 18), Virginia State University freshman Brianna Bundick-Kelly uploaded her own version of the challenging routine on Twitter and has since watched it go viral. "If you thought I was about to sit here, learn choreo & dance like I'm one of Beyoncé's backup dancer... YOU'RE ABSOLUTELY RIGHT! #BeyChella," Brianna captioned the clip, which has now been viewed more than four million times. Just two days later on, Brianna admitted that she was "having a terrible week" and the viral speed of her video has been making her feel so much better. "Y'all are really making my heart so happy with all the love! It's overwhelming. Thank you, thank you, thank you💘 & (shameless plug) FOLLOW MY IG, I'm high key a comedian over there lol @imbriyonce."
In a follow-up interview with Business Insider, she admitted that she doesn't have a typical dancer's training and simply wanted to learn the routine to Bey's high-profile set. "I got involved with replicating dances out of boredom," she said. "I was literally sitting at home re-watching Beyoncé concerts and was like 'Man I wanna do that... Wait I can do that... I'm going to do that!!' and the rest is history."
Earlier this week, O.T. Genius told TMZ that he was on YouTube on the road back from a show when he received the news that Bey incorporated his 2017 cut into her Coachella performance. "Not just did she use my song, but the band played to it. You actually have to put that together and be at rehearsals and say 'Hey. We want this to sound like this and this to sound like this and put these horns on this," he graciously told TMZ. Stay tuned to see what Beyoncé has up to sleeve for weekend two of her headlining set!
Chat About Watch This College Student Nail Beyonce's Coachella Dance Routine