Billy Gibbons Wants to Release Two Albums This Year
By Andrew Magnotta
April 23, 2018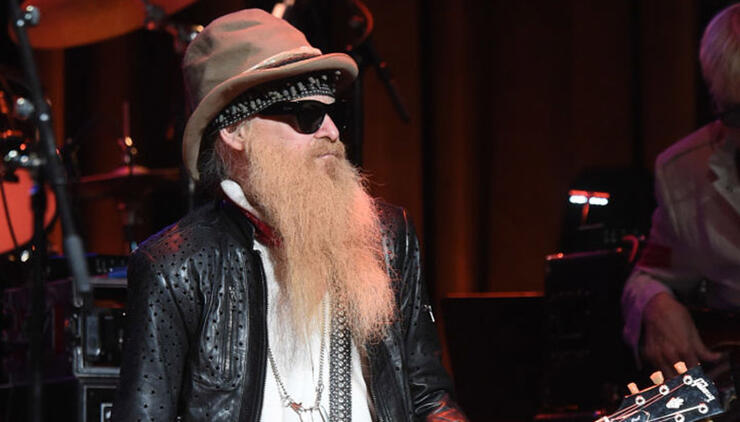 ZZ Top's Bill Gibbons says he hopes to release two new albums before 2018 is through: another solo album and a new record from his pre-ZZ Top band Moving Sidewalks.
Moving Sidewalks reunited in 2013 for a few shows to promote a two-disc compilation containing the band's 1968 album Flash and a dish of outtakes. Ultimate Classic Rock reports that Gibbons has said previously that he's been in the studio working on new music with the band. The result of those sessions should be out later this year.
But the guitarist says the first release fans are likely to get is a new Billy F. Gibbons solo album — his first since 2015 — which he hopes will see daylight this summer.
Gibbons told ABC News Radio: "Following the success of Perfectamundo, which was out stab at taking a piece from the Cuban influences... they've said, 'Okay, we've done this Cuban thing, can you go back to your bluesier roots?' And we've decided to do just that. So, hopefully summertime we'll see something BFG and blue coming out."
Next up for Gibbons is completing a five-shows-in-eight-nights residency in Las Vegas. Then this summer, ZZ Top will be on the road with John Fogerty for their Blues and Bayou co-headlining tour.
Gibbons and Fogerty seem to be energized by the tour. They told Rolling Stone in March that when they met up to discuss details of the tour, they ended up writing a song.
"We went straight to work," says Gibbons. "It was an exercise in just absolute joy."
Tickets to the Blues and Bayou Tour are on sale now. More information can be found by visiting Fogerty's official website here and ZZ Top's official website here.
This year marks 49 years of activity for ZZ Top, which has had the same lineup for its entire career with Gibbons, bassist Dusty Hill and drummer Frank Beard.
Photo: Getty Images
Chat About Billy Gibbons Wants to Release Two Albums This Year