Khloe Kardashian Posts First Statement After Tristan's Cheating Scandal
By Hayden Brooks
April 25, 2018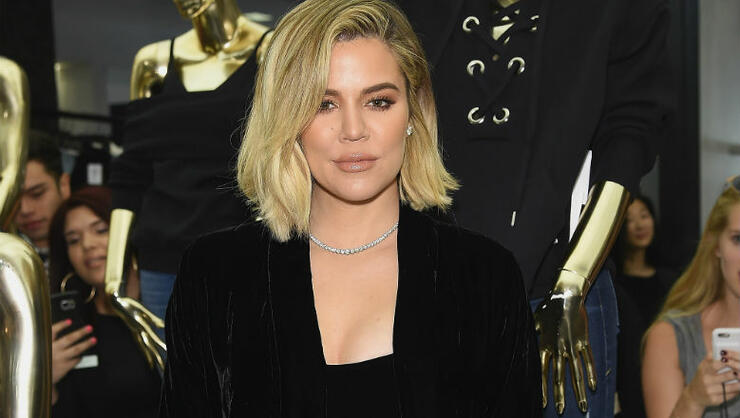 Khloe Kardashian has shared some optimistic words with her fans on her app amidst all the drama unfolding with the father of her baby, Tristan Thompson, and the cheating scandal that rocked the blogosphere the week of True's birth.
"I genuinely wish for all of my siblings that they find everlasting happiness in all that they do!," the socialite wrote in the post, which is titled "My Wish for All My Siblings." "Life is short, and at times, we put so many others before us, but one of our priorities should be our own happiness. Once you have that, it trickles down to everyone around us. I sincerely wish happiness and peace to my sisters and brother."
Earlier this month, it was reported that Kardashian was "distraught" over the reports that Thompson allegedly cheated on her multiple times. "She's distraught," a source told E News! about the star. "Her entire world has been turned upside down. She cried hysterically all night. She begged to come back to L.A. and tried to find any way to make it work but her doctor wouldn't let her. She just wants to be with her family and leave as soon as possible. Kris is there and completely supporting her."
E's Kardashian source also admitted that "she will obviously never be able to trust Tristan again or look at him the same way." "Her world is shattered. She is in complete disbelief that this is happening. The family absolutely believes it's in Khloe's best interest to end the relationship but will support her either way," the source continued.
Chat About Khloe Kardashian Posts First Statement After Tristan's Cheating Scandal