Kim Kardashian Getting Trolled For Latest Nude Post
By Dave Basner
April 25, 2018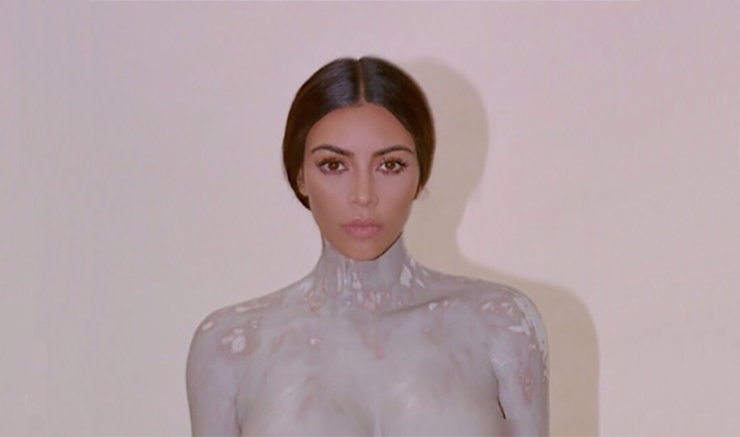 Say what you will about Kim Kardashian - the reality star knows how to sell products. When she launched her Kimoji perfume, she made $10 million in sales in just four days. Now she's gearing up to put out her latest fragrance, KKW Body, and already the internet is buzzing about the scent because Kim chose to promote it by posting naked pictures of herself on Twitter.
There were two photos, one of Kim's upper body with a strategically-placed arm and a little censoring, and the other was of Kim's bottom half, which shows a lot of skin. Almost all of the comments about her revealing pics were positive and supportive.
However, a few hours later, Kim put up a shot of her body covered in a layer of white plaster and revealed that the bottle for KKW Body comes from a mold of her actual body. That's when people started trolling.
Many let her know that this idea to put perfume in a bottle shaped like a woman's body isn't new - it's something Jean Paul Gaultier did in the '90s.
Others tweeted out some other body-shaped bottles.
Of course, the important thing is everyone is talking about the fragrance. You can own it when KKW Body hits shelves on Monday.
Chat About Kim Kardashian Getting Trolled For Latest Nude Post