Stevie Nicks Says Lindsey Buckingham Wanted to Delay Tour Before Ousting
By Andrew Magnotta
April 25, 2018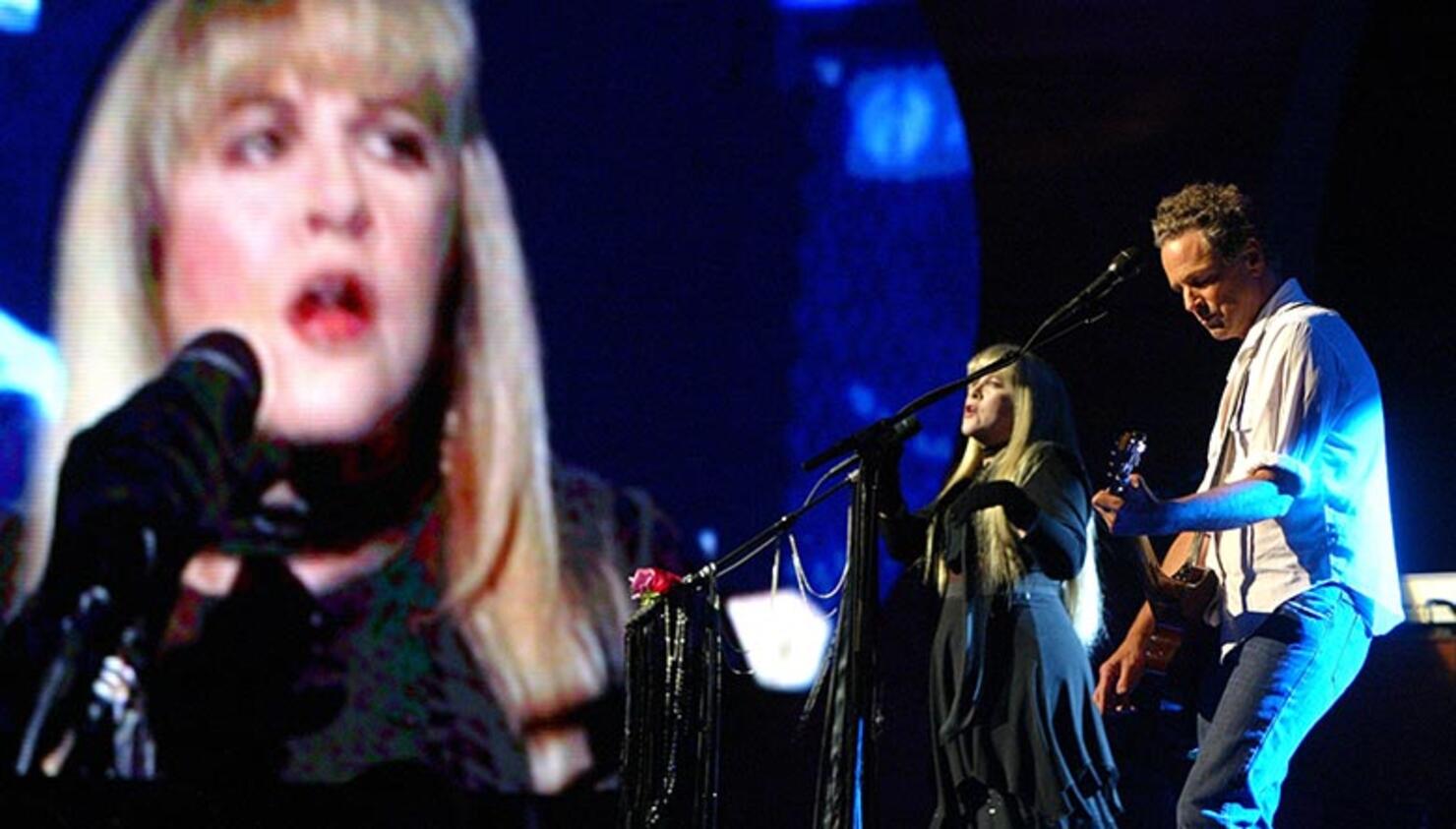 Fleetwood Mac says guitarist and singer Lindsey Buckingham's reluctance to continue touring was the impetus for his recent split with the band.
Singer Stevie Nicks tells Rolling Stone that Buckingham wanted to delay the band's upcoming world tour until the fall of 2019 — more than a year from the trek's current start date — but the rest of the band wasn't interested in waiting.
Nicks says she was going to keep busy one way or another, even after a lengthy solo tour.
"We were supposed to go into rehearsal in June and he wanted to put it off until November [2019]," Nicks said. "That's a long time. I just did 70 shows. As soon as I finish one thing, I dive back into another. Why would we stop? We don't want to stop playing music. We don't have anything else to do. This is what we do."
After privately breaking with Buckingham this winter, Fleetwood Mac announced in early April that former Tom Petty and the Heartbreakers guitarist Mike Campbell and Crowded House singer/guitarist Neil Finn would take Buckingham's place in the band.
Bassist John McVie said rehearsals with the new lineup couldn't have gone better.
"I felt very comfortable when we rehearsed. It seemed to fit. It's another exciting chapter in the book, in the saga."
Fleetwood Mac's tour begins October 3 with a 52-date North American leg that will keep the band on the road through next April.
Buckingham's arrival in Fleetwood Mac (alongside Nicks) in 1974, brought about the band's most commercially successful period with a string of hit albums, 1975's self titled, 1977's Rumours, 1979's Tusk and 1982's Mirage.
Buckingham penned and sang lead vocals on many of Fleetwood Mac's hits. His stints with the band included an initial run from 1974 - 1987 and then another run from 1996 until this year.
Fleetwood Mac is legendary for turmoil and turnover among its membership. There's little doubt the band will be as healthy as ever without Buckingham's services. Nicks assures fans the setlist will include all of Fleetwood Mac's classic songs, even those penned by Buckingham.
Drummer Mick Fleetwood pointed out to Rolling Stone that a lineup change is just business as usual for the band. Fleetwood wouldn't say the guitarist was fired, but acknowledged that "majority rules in terms of what we need to do as a band" and that the majority was not in Buckingham's favor.
"Not to hedge around, but we arrived at the impasse of hitting a brick wall. This was not a happy situation for us in terms of the logistics of a functioning band. To that purpose, we made a decision that we could not go on with him."
Buckingham has not responded to requests for comments on the situation.
It's been an interesting year for Fleetwood Mac. Despite the band's legacy status, it keeps finding ways back into the current popular sphere of popular culture. Most recently, a viral meme rocketed Rumours back towards the top of the Billboard charts.
One Direction's Harry Styles recently won a 2018 iHeartRadio Music Award for his faithful cover of "The Chain".
And in January, Fleetwood Mac was honored as being the first musical collective to be named MusiCares Person of the Year — an award presented to them in New York by former U.S. President Bill Clinton.
Get all Fleetwood Mac's tour dates here.
Photo: Getty Images