Beyonce, Kelly & Michelle Reunite For Another Destiny's Child Reunion
By James Dinh
April 27, 2018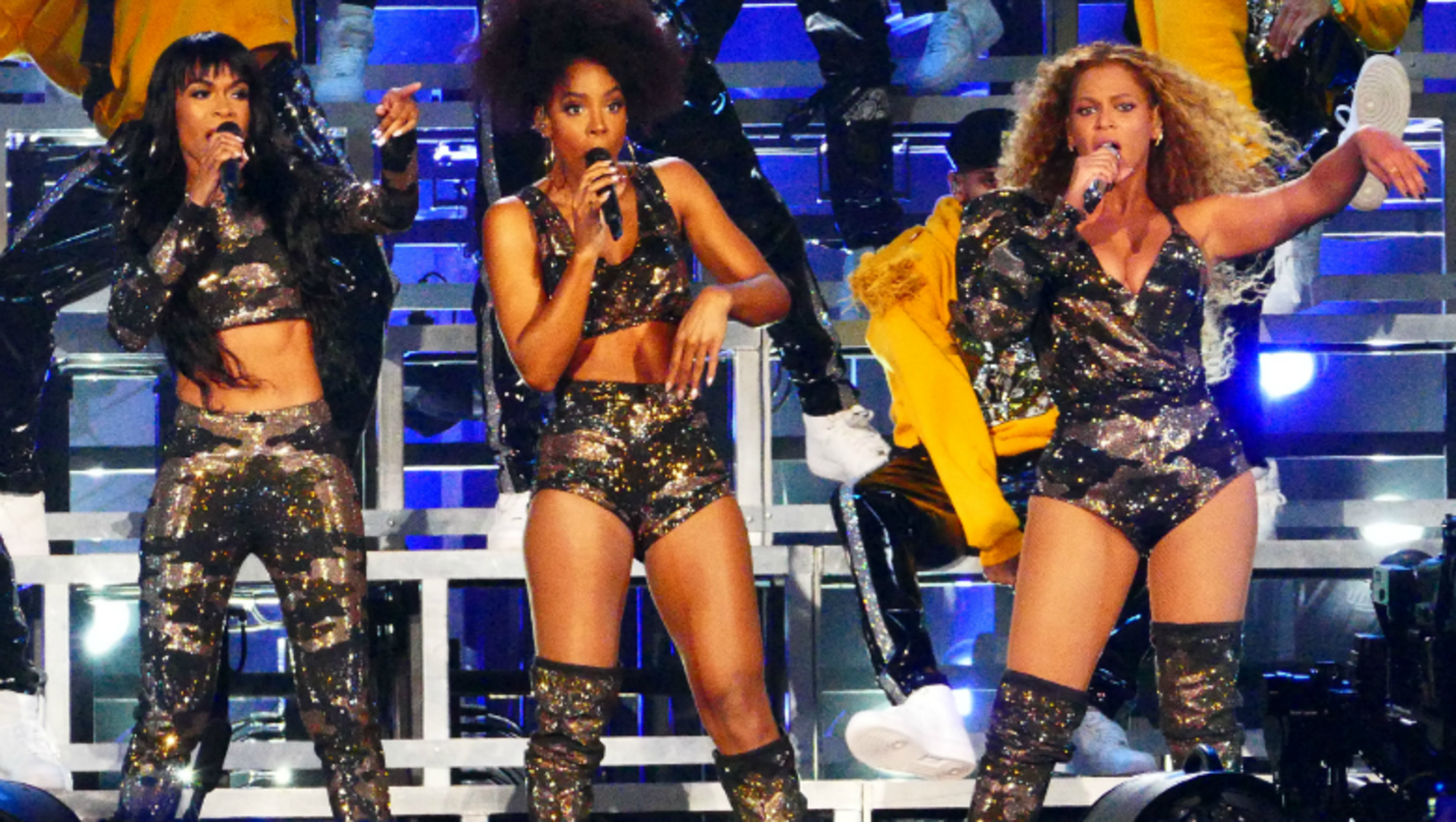 After their surprise appearances at Coachella 2018, it's clear that we all want some more Destiny's Child in our lives, and Beyoncé, Kelly Rowland, and Michelle Williams gave it to us on Tuesday night (April 24) when they celebrated Peter Dundas's first traveling flagship store opening in West Hollywood, California.
Earlier this week, DC3 came together once again to rejoice in the occasion alongside Peter Dundas and Evangelo Bousis. In various photos from the affair, the pop trio enjoyed specialty Casamigos cocktails and mingles with fellow party goers. Scroll on below to see some photos from the event.
Williams called into "On Air With Ryan Seacrest" just a few days after their appearance at Weekend 2 of the annual Indio music festival and spoke about the highly-anticipated set. "Coachella was fun and so who knows? You could see us again," the 37-year-old singer explained in the interview. "I told the girls, 'Let me get married and pop out some babies' … and that post-baby workout plan will be us in rehearsals."
As for how the Destiny's Child reunion came about, the newly-engaged singer said it was just an idea that was born by a simple phone call. "We are all in communication all the time. I just thought she was calling to see what's up," Michelle said of Bey ringing her one day. "[She was like] 'I already talked to Kelly and I'm gonna do Coachella and I was wondering if y'all want to come out?'"
Photo: Splash News and Pictures