Katy Perry Responds To Luke Bryan's Joke That She's Pregnant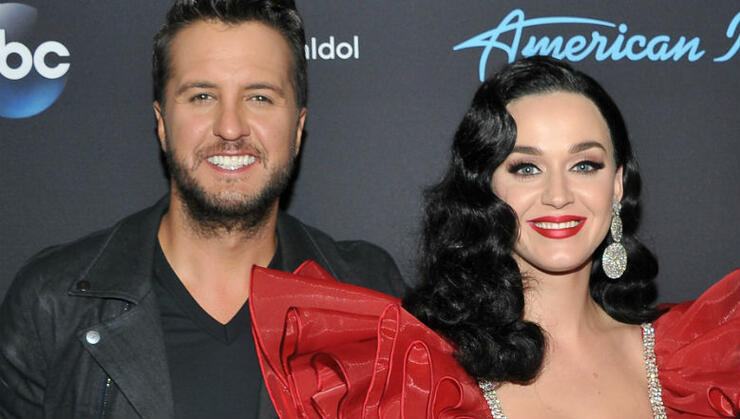 With only a few weeks left until American Idol crowns a new champ, it's no surprise that Katy Perry and Luke Bryan have become quite friendly with one another. In fact, the superstars have become so casual with each other that the country chart-topper recently fueled the rumor mill by joking that Perry's pregnant with Orlando Bloom's baby.
During a recent Idol event, Luke made a playful jab at Perry when she was talking to reporters about her romance with Bloom. "And she's pregnant!" he said, before adding, "I'm just playing!" Perry got into the mix when she responded to his joke, saying, "I'll have some private conversations with him and his manager after this. The only thing I'm pregnant with is an In-N-Out burger right after this."
On Sunday night (May 6), American Idol saw its hunt narrow down to the Top 5 finalists after the Top 7 remembered the late, great Prince by singing one song from his extensive catalog and another song from the year that they were born. Nick Jonas also appeared throughout the episode as he mentored the group through their birth year selections.
ABC recently announced that the long-running singing competition will continue its hunt on the network during the 2018-2019 primetime season. "We knew that American Idol on ABC would unleash an opportunity for singers from all walks of life to realize their dreams and that these incredible contestants would have America rooting for their success," Channing Dungey, president, ABC Entertainment said in a statement. "I am thrilled that Katy, Luke, Lionel and Ryan will be back to once again embark on this Idol journey with us to discover the next crop of inspiring talent."
Chat About Katy Perry Responds To Luke Bryan's Joke That She's Pregnant