Stevie Nicks Says Fleetwood Mac May Explore Peter Green-era on New Tour
By Andrew Magnotta
May 7, 2018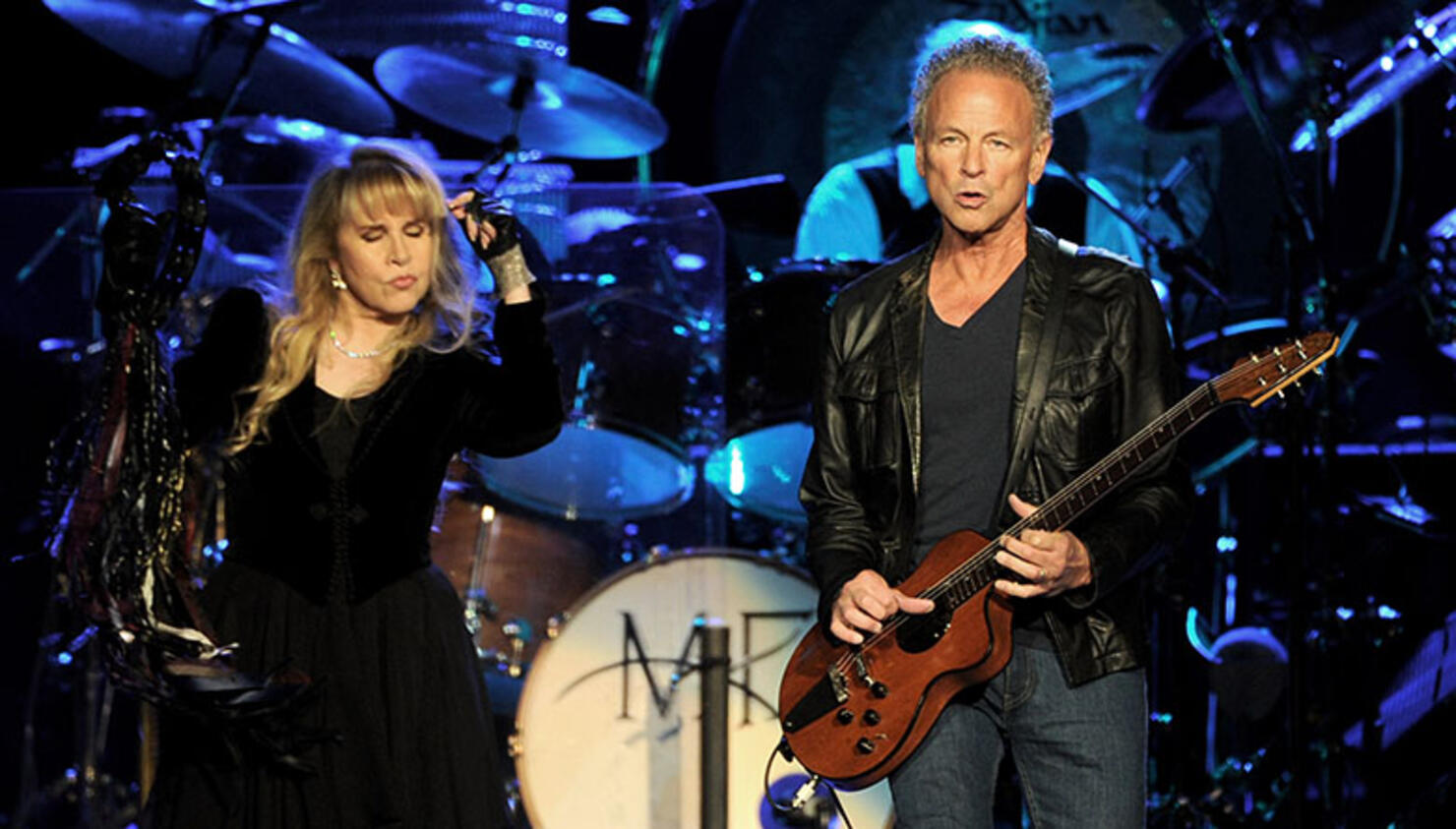 Fleetwood Mac is going on tour this fall and according to singer Stevie Nicks, the band plans to go deeper into its catalog than it has since 1975, when Nicks and guitarist Lindsey Buckingham joined the band.
Buckingham was fired from Fleetwood Mac this winter after more than 40 years in the band. The move was just announced last month. Buckingham reportedly wanted to delay the band's next tour until 2019, but he was the only one band member who wanted a respite.
Touring wasn't the only disagreement between Buckingham and his longtime bandmates. Nicks suggested in a recent Rolling Stone interview that the guitarist was the primary reason the band rarely dipped into material from the nine albums it recorded before she and Buckingham joined.
"We're gonna lock in to the history of Fleetwood Mac, which we were never able to do since 1975, because certain people in the band weren't really interested in doing that," Nicks told Rolling Stone's Andy Greene when asked about plans for the band's post-Buckingham set. "And that's not a big deal; it's fine. But we are interested in doing that."
Indeed Fleetwood Mac was one of Britain's most renown blues bands since forming in 1967 with guitar hero Peter Green at its helm. But Nicks and Buckingham's arrival in 1975 marked a major shift in the band's sound and its level of commercial success, with a string of hit albums, 1975's self titled, 1977's Rumours, 1979's Tusk and 1982's Mirage.
But Fleetwood Mac's success over the years has led many fans into its back catalog; there's an appetite for that music in the fanbase which Nicks says she's thrilled to get to explore live.
"We are going to go back through all of the fantastic music made before Lindsey and I joined the band and really revisit all of this and pick out some great songs," she said. "We've now got one, two, three, four, serious blues people, and [Neil Finn] and me."
In Buckingham's place, Fleetwood Mac hired former Tom Petty and the Heartbreakers guitarist Mike Campbell and Crowded House singer/guitarist Finn.
Finn joked in the same interview, "I've got to learn how to play the blues!"
Nicks says there's so much material in the Fleetwood Mac catalog that the band will be rehearsing five days a week to sift through some of the standout tracks and figure out what to include in its touring repertoire.
"The fact is there are so many great songs and we have an amazing catalog of songs that there are songs, some that we've never done," Nicks continued. "Or songs that we've done once or twice in the 5 million tours we've done since 1975."
Keyboardist/singer Christine McVie added that "There's songs I've even forgotten about."
Nicks says the band will be playing its usual near 3-hour set. She assured that Fleetwood Mac won't shy away from its hits — even the Buckingham-era ones. But the rest of the set will be more interested, and much less predictable than in the past.
"You do your hits; that's 10 songs," he said, "and then you have another 13 songs that you can do. And you can crochet them all together and you make a great sequence and you have something that nobody has seen before, except all the things they want to see are going to be there."
Campbell suggested that the band might include the Tom Petty and Stevie Nicks song "Stop Dragging My Heart Around," which was a hit for the pair in 1981.
While the loss of Buckingham may be a sore spot, the newly re-established six-piece is excited to hit the road and energized about what the future may hold.
"The three of us will be singing together in a manner that hopefully gives [the hits] the best possible sound and spirit. I see that as a very, very important part of what I'm there for," concluded Finn. "I also think that there's enough hunger within the band to redefine and move forward like a band does, as Stevie referred to."
Get all Fleetwood Mac's tour dates here.
Photo: Getty Images