Michael Anthony Says Collaboration With Sammy Hagar Is Egoless
By Andrew Magnotta
May 10, 2018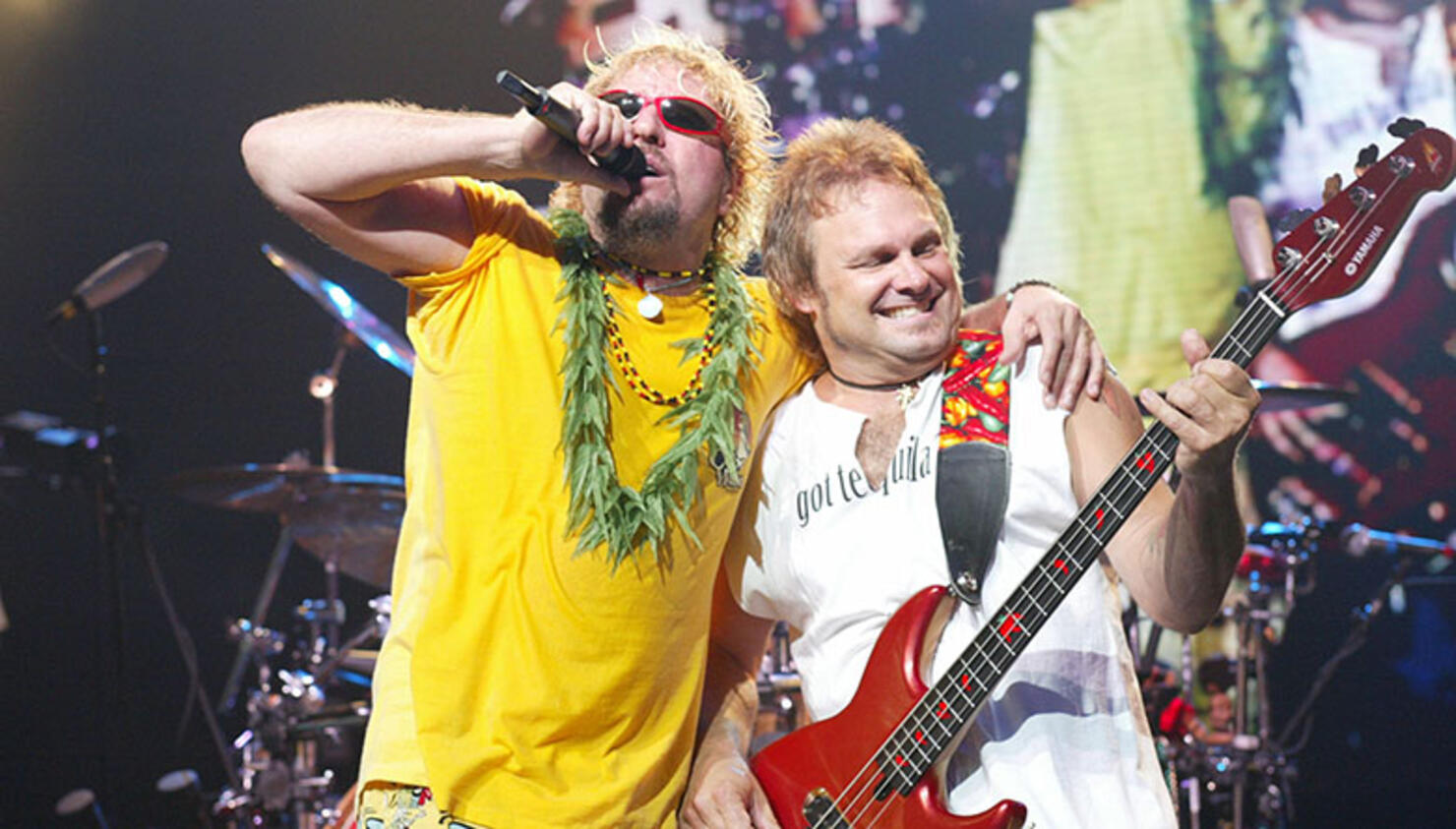 Former Van Halen bassist Michael Anthony says one of the things he appreciates about working with Sammy Hagar in various bands over the years has been Hagar's consistency and agenda to just have fun.
Anthony says Hagar's levity over the past 14 or so years still stands in stark contrast to the last tour the bassist did with Van Halen in 2004.
"It started out going well and then it didn't go too well," he told Southern California's The Press-Enterprise. "I remember the first show I played, Sammy said, 'Yeah, I think Dave is going to come out and join us,' and Dave never came out of his dressing room and he became a recluse and I never really saw him."
To make matters worse, guitarist Eddie Van Halen was in such poor health, the band threw in the towel after 80 shows.
"And I hated having to wake up the day of the show and think, 'Which Eddie Van Halen are we going to get today? The Jekyll or the Hyde?'" Anthony recalled thinking.
Hagar and Anthony later started Chickenfoot with Red Hot Chili Peppers drummer Chad Smith and guitar hero Joe Satriani and The Circle with drummer Jason Bonham and guitarist Vic Johnson.
"What's great about Sammy and I is once we reconnected we had already attained a level of success and it allowed us the luxury to just have fun," Anthony said. "There's no egos involved, we are all really good friends and although it's nice to make money, it's not money driven."
The Circle has a handful of upcoming dates on its calendar. See them here.
Anthony and Hagar had been holding out hope for one more Van Halen tour, until last fall when Hagar said the time for that had come and gone and that there was probably no repairing the relationship between the two parties.
Photo: Getty Images