Prince Asked Journey if He Plagiarized the End of "Purple Rain"
By Andrew Magnotta
May 10, 2018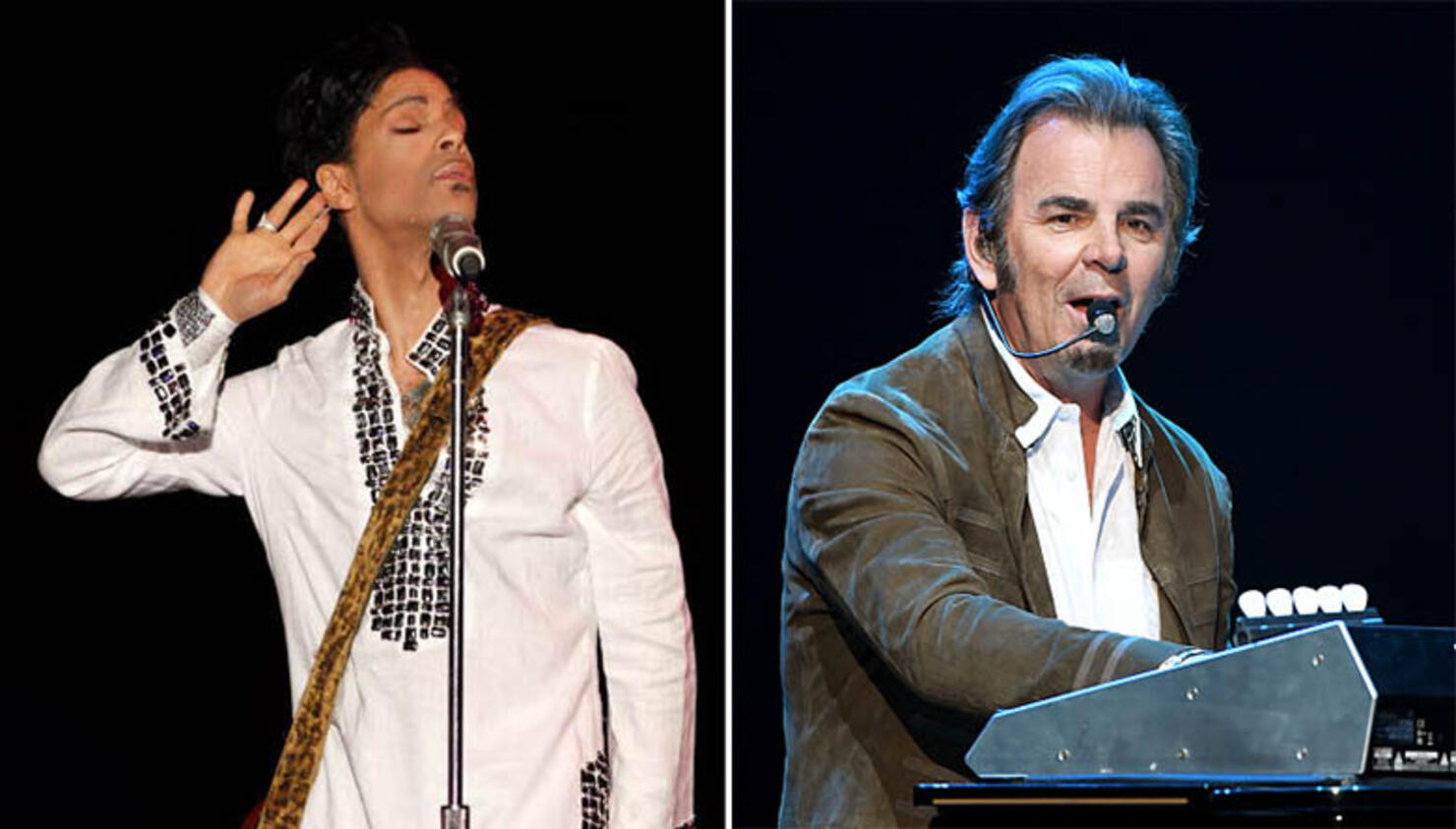 Prince worked hard in his career to take care of other artists, whether they worked for him or not. So in 1984 when Prince was worried he might have unwittingly plagiarized part of "Purple Rain," he was proactive about it.
A massive Journey fan himself, Prince was afraid the last section of "Purple Rain" was too similar to Journey's "Faithfully." But rather than releasing the song and dealing with whatever potential lawsuit would come, Prince urged his managers to contact Journey keyboardist Jonathan Cain, who wrote "Faithfully," and get his opinion.
Cain recently recalled to The Eddie Trunk Podcast how he was summoned one morning to a Columbia Records studio in Santa Monica.
"I was like, 'That's kind of weird.' So I drove over there and he played me this song of Prince's and it was 'Purple Rain.' I'd never heard 'Purple Rain,' it was the first time I'd heard it," Cain said.
The A and R man who was playing the song then asked Cain to pay special attention to the ending. "'You hear this ending right here?'" Cain quoted him as saying. "'Prince is concerned that he stole 'Faithfully,' and he wants to talk to you about it. But I had to play this first for you.'"
"So I listened to it and I said, 'Man, I see what he's worried about because the chords are similar and the guitar and the whoa-whoas. But I said they sound nothing like each other, really. I think it's a hit song for Prince.'"
The two then got on the phone with Prince who asked them if they were sure the two songs didn't sound overly similar.
"He said, 'I'll change it if you want me to change it.' I said, 'No, sir, it's a killer song. You have much, much luck with it going forward. I'm just grateful you even thought about me...and that you considered it.' It just showed how classy and caring of a guy he was."
As a thank you, Prince gave the members of Journey tickets to a San Francisco stop on the Purple Rain tour. Cain said he also got a Purple Rain tambourine for his trouble.
Journey is going on a mega tour this summer with Def Leppard. Get the tour dates here.
The Rock and Roll Hall of Famer Cain just released his memoir, Don't Stop Believin': The Man, The Band, And The Song That Inspired Generations, a retrospective about Cain's life, faith and career both within and beyond Journey. Cain is the first member of Journey to publish an autobiography.
Get more information and order the book here.
Photo: Getty Images