Cheating Husband And Mistress Attacked By Furious Wife At Airport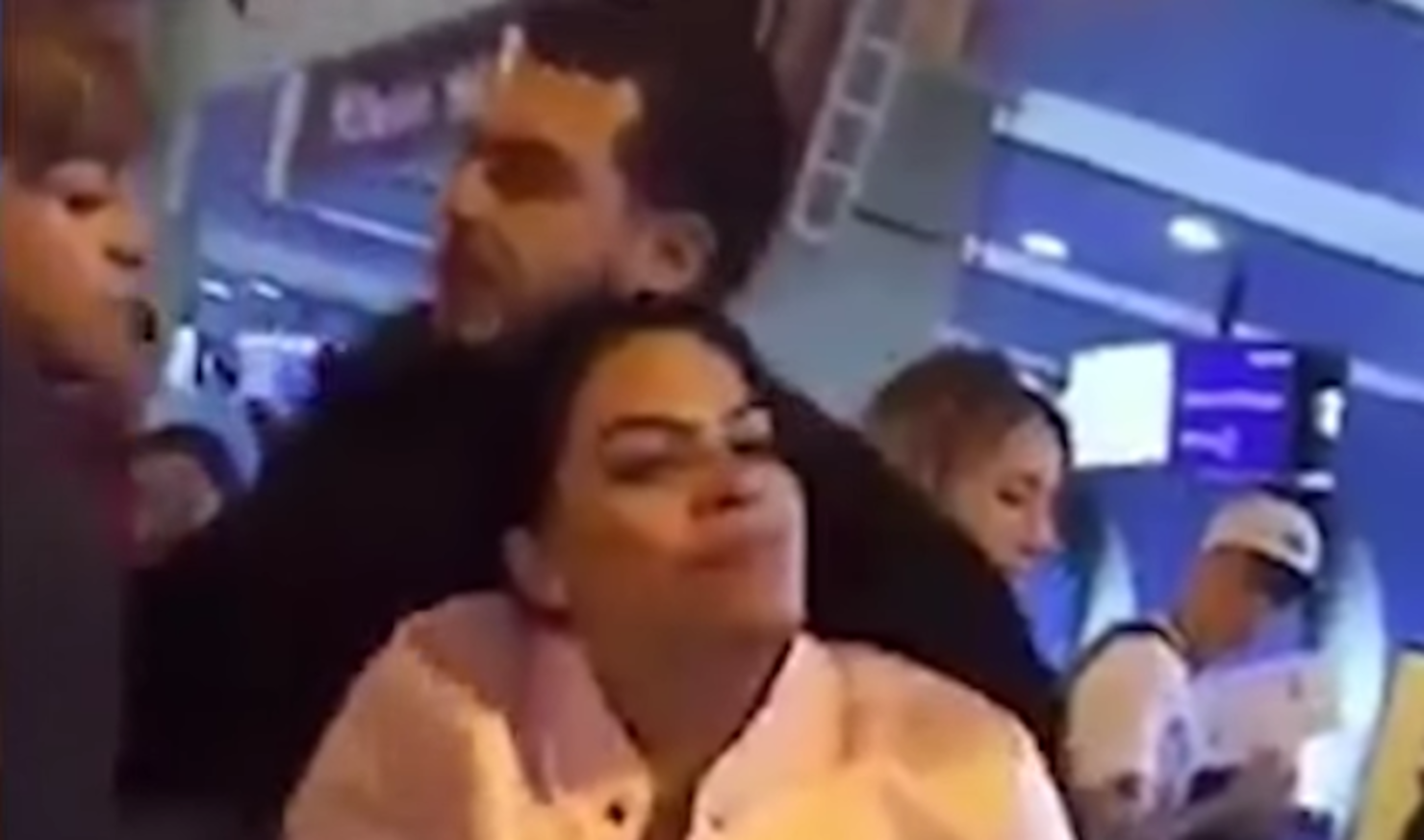 If someone is going to cheat on their spouse, they need to be discreet, but if they get caught, it's in their best interest to have their partner walk in on them in the privacy of a home, rather than catch them in a place that's more public. It's something one cheating husband in Colombia learned the hard way. 
He was at an airport checking in for a romantic getaway with his mistress when who should show up but the man's very angry wife, who had learned about her husband's tryst. Furious at what she was seeing, the wife grabbed the other woman's hair and screamed at her husband, who was trying to pull her tightly gripped hands from his mistress's hair. Because the entire scene went down in front of hundreds of travelers, it was captured on film and posted to YouTube.
The wife yelled in Spanish that her husband is a "fake and a liar," adding, "On Saturday you were going to take me out with the little one and today you're taking her. Get rid of her or I'll cause a scandal right now. I'm not going to let go. Hit me if you want so they throw you in jail." She also called the mistress a "prepago," which is Spanish for prostitute. 
The video cuts out before security can come and break everything up, but that's likely how things ended. Meanwhile, the man probably didn't wind up going on his vacation.