Family Chased By Cheetahs After Getting Out Of Car At Safari Park
By Dave Basner
July 7, 2019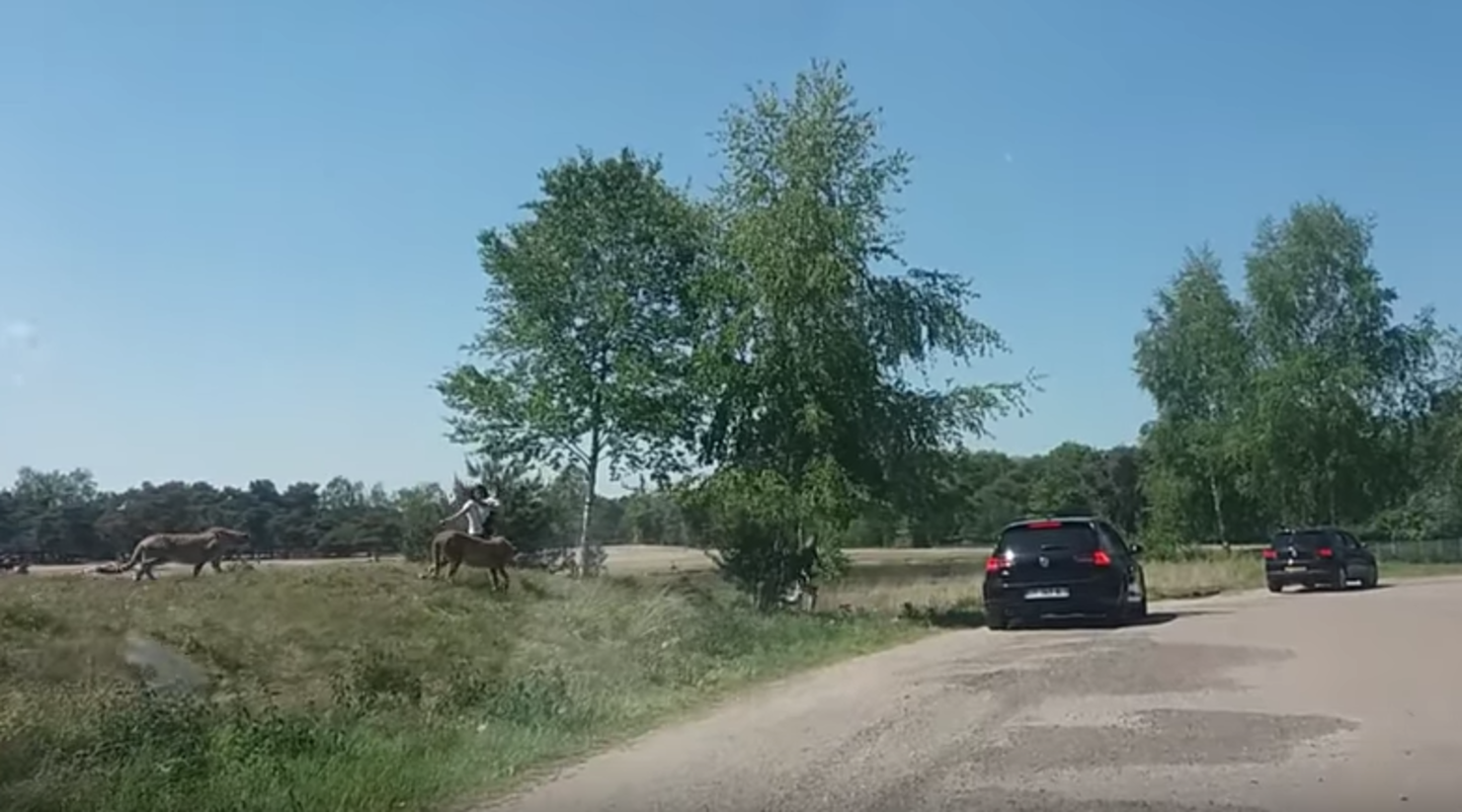 The number one rule of visiting a drive-through safari park is to stay in your car. While it's clearly posted and explained many times, most visitors probably don't really need to be told that they shouldn't get out of their car and stand near vicious wild animals. However, one family of five at Beekse Bergen Safari Park in the Netherlands could've used a few more warnings. The parents and their three young kids exited their VW to get closer to some cheetahs for better photos. 
Not surprisingly, it didn't end well for them - the predators wound up surrounding the family and lunging at them. Somehow, all five of people made it back into the safety of their car before getting injured or killed. The scary scene was captured by the shocked people in the car behind the family. 
*WARNING: There is some strong language in this video*
A spokesman for the park explained that guests are forbidden from leaving their car and that the risks around doing it are explained to all guests in several languages throughout the park. He added that because the cheetahs are on a food schedule, they were not extremely hungry and were "not in the hunt" when the family got near them, but nonetheless the family was "incredibly lucky."