Lynyrd Skynyrd's Van Zant Brothers Childhood Home Now a Historic Site
By Andrew Magnotta
May 14, 2018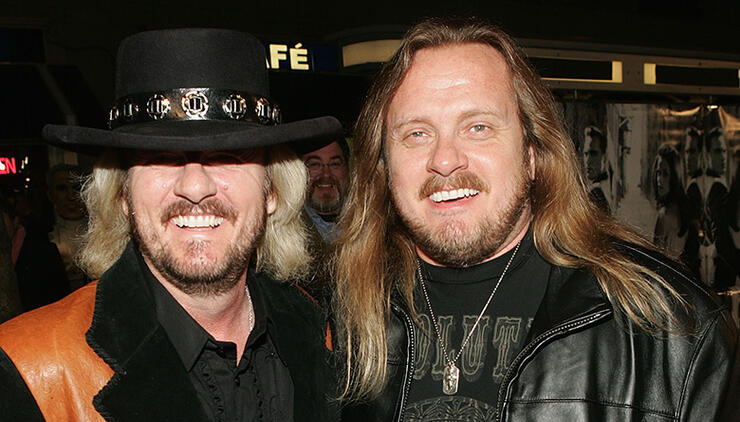 The home where the Van Zant brothers of Lynyrd Skynyrd and .38 Special grew up has been designated as a historic site in the brothers' home state of Florida.
A ceremony Saturday afternoon in Jacksonville unveiled a plaque noting the house was where Ronnie, Johnny and Donnie Van Zant grew up and began their respective musical careers, reports Jacksonville.com.
The plaque recognizes the family's "prodigious contribution to the world of rock music." Lynyrd Skynyrd and .38 Special are responsible for some of the most influential rock music to come out of the South. Skynyrd is in the Rock and Roll Hall of Fame and one of the biggest selling rock bands in history.
Homeowner Todd Smith says he had pushed for the historic designation over the past few years. His home is now know as the "Van Zant House."
"One of the things I realized when I bought the place was how much these guys have contributed to rock and roll music, to the city of Jacksonville, to our culture, our heritage, to everything here," Smith said during the ceremony.
Smith says Skynyrd fans stop by almost daily to check out the house. He says his goal is to turn it into a rental for fans who want to sleep for a few nights where the music began.
The plaque notes Ronnie's role in forming Lynyrd Skynyrd, as the vocalist on the band's biggest hits. It also recognizes Donnie's role as a founding member of .38 Special.
Johnny was key to remaking Lynyrd Skynyrd and preserving its legacy. After the fatal 1977 plane crashed that killed Ronnie and several band and crew members, Skynyrd entered a 10-year hiatus. When the band returned in 1987, it was with Johnny on lead vocals. He has fronted the band ever since.
Skynyrd announced its Last of the Street Survivors Farewell tour in January. Get the tour dates here.
Donnie left .38 Special in 2013 due to health issues; the band is about to go back on tour this summer. Get the tour dates here.
Photo: Getty Images
Chat About Lynyrd Skynyrd's Van Zant Brothers Childhood Home Now a Historic Site