Kid Peeing Hilariously Ruins A Marriage Proposal
By Dave Basner
May 15, 2018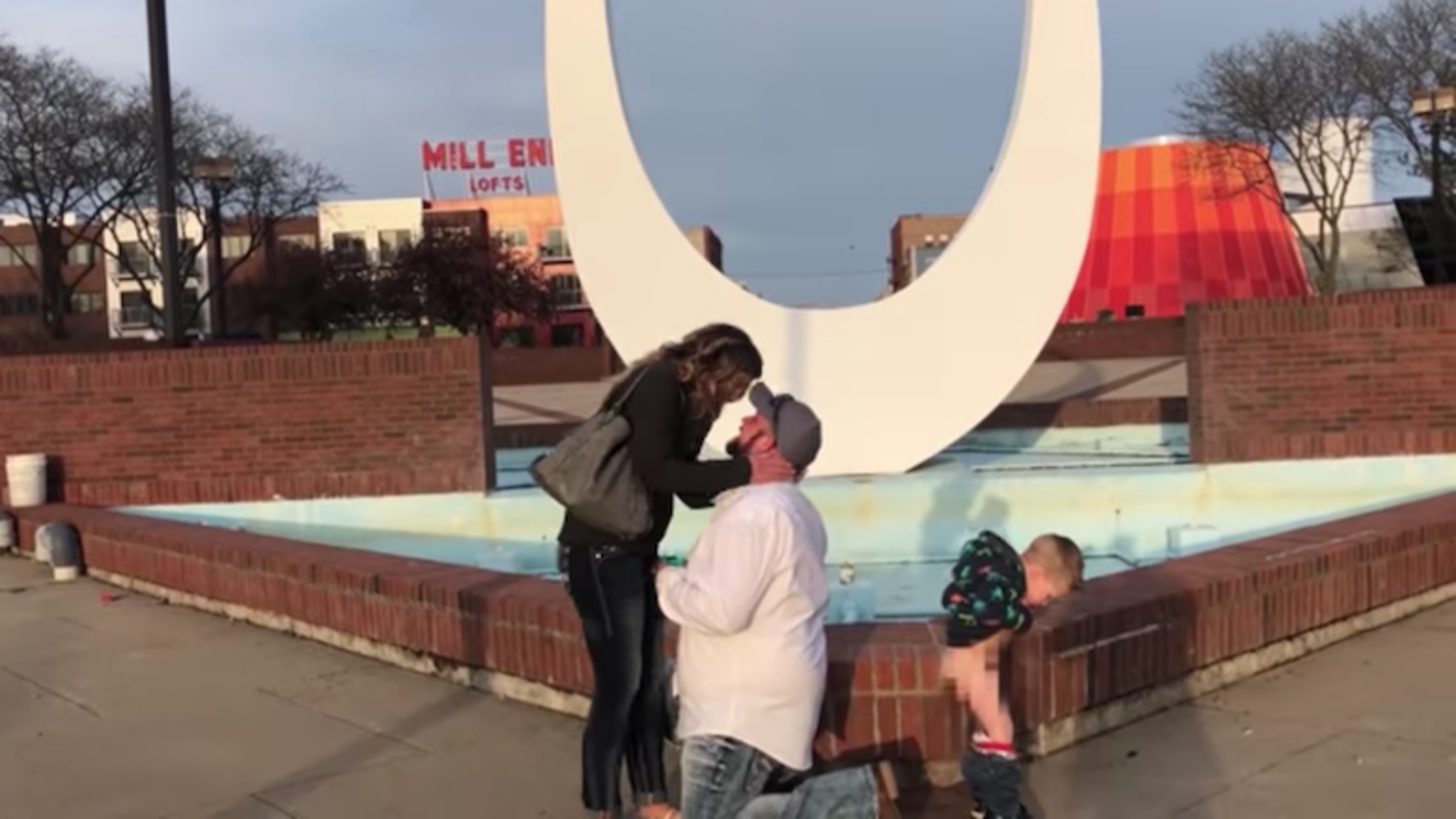 When someone proposes, they want everything to go right for the moment since it will likely be remembered for a lifetime. However, sometimes there are factors that we can't control like the weather or, occasionally, our bladders, as one groom-to-be learned the hard way.
Everything was going right for the guy in Bay City, Michigan as he prepared to propose to his girlfriend in front of a fountain at a park. A friend was filming, the weather was sunny and everyone was in a great mood. As the camera rolled, the man bent down and, much to the delight of his girlfriend, he asked her to marry him. She said yes.
However, what the pair didn't hear was the little boy next to them announce his plans to pee outside. The kid might have even taken the "yes" the woman uttered as permission, so as the guy was getting down on one knee, the kids pants were going down as well, and the pee was flowing by the time the proposal came out. It was all caught on film.
They definitely won't forget this proposal any time soon.