Cardi B & Offset Sued By Autograph Seeker Who Got Assaulted By Entourage
By Hayden Brooks
May 16, 2018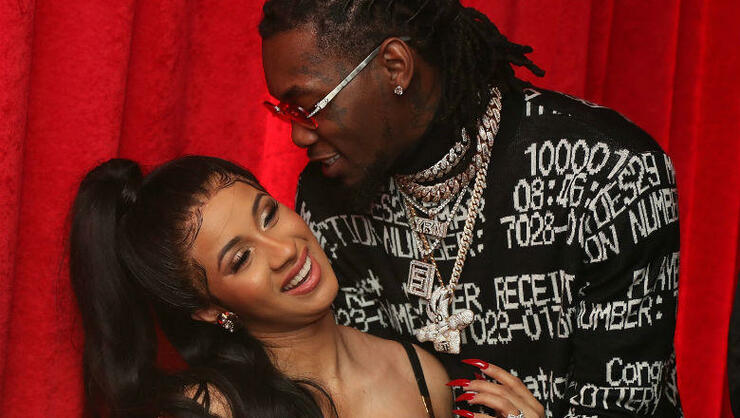 Cardi B and Offset are in some hot water after the autograph seeker, who got beat up after the Met Gala, claimed that the pair ordered their entourage to execute the severe beatdown.
On Wednesday (May 16), TMZ reported that Giovanni Arnold filed a lawsuit against the hip-hop titans, claiming that he was waiting outside of The Mark Hotel after 2 AM on May 8 when the incident went down. According to the lawsuit, Cardi walked out of the venue, yelling, "F**k outta here, n***a. I will slap the s**t out of you." Even though the fan "expressed disappointment with being ignored," he waited for Offset, who was just behind his fiancé. Similar to Cardi, Offset didn't want anything to do with the autograph seeker, saying, "Shut up, bro, before a n***a beat you out here." "As Defendants Cardi B and Offset entered their waiting vehicle, they ordered the Unknown Assailants to attack Plaintiff," reads an excerpt from the suit.
Elsewhere in the lawsuit, which was filed by Daniel Szalkiewicz, Arnold said that he tried to de-escalate the hostility, but the three entourage members attacked him just a few seconds later. He didn't fight back in efforts to protect himself. Arnold went to the hospitalized and is said to have suffered injuries to his face, neck, back, and body. Scroll on below to see footage from the incident.
On the other end of the story, Cardi broke her silence about the altercation just a day after the incident, tweeting, "If you check my tag pics, I take a lot of pics with fans. Some people are not fans & sometimes I don't want no pics and I simply don't want people too close cause of [my pregnancy]. I don't know what are people's intentions sooo I be careful. Why can't people respect that?"
Chat About Cardi B & Offset Sued By Autograph Seeker Who Got Assaulted By Entourage