Listen to Cheap Trick Celebrate Summer in New Single
By Andrew Magnotta
May 18, 2018
Cheap Trick made good on the band's promise to release more new music this year with its first single of 2018, "Summer Looks Good on You," in time for the beginning of their tour with Poison (tonight, May 18) and Memorial Day Weekend next week!
The new song is as joyous and carefree as you would think from the title. It's available for streaming and download now! You can listen to the official audio above!
Frontman Robin Zander promised a new Cheap Trick album earlier this year, and with the May release of "Summer Looks Good on You," it appears the band is on track to drop another full-length LP.
"We've already got a couple of songs that are mixed and ready to go," Zander told Ultimate Classic Rock in an April interview.
But all tracks on the album might not be as breezy as "Summer Looks Good on You." Zander added in the same UCR interview that Cheap Trick recorded a cover of John Lennon's 1971 protest song "Gimme Some Truth."
A new Cheap Trick album in 2018 will signify period of outstanding productivity from Cheap Trick, including four albums in three years with 2016's Band, Zoom Crazy...Hello, 2017's We're All Alright! and Christmas Christmas, also from '17.
"...[In] the last two years, we've been real productive and inspired and it shows," Zander said. "We've got a lot of good response from these [past few] records. The Christmas album, I think it's great. It shows the public where some of our influence comes from and stuff like that."
Cheap Trick won't be locked in the studio for the rest of the year either. The band is opening the massive Journey/Def Leppard co-headlining tour this summer. Then the band will tour Japan and Australia.
Get all the tour dates here.
Photo: Getty Images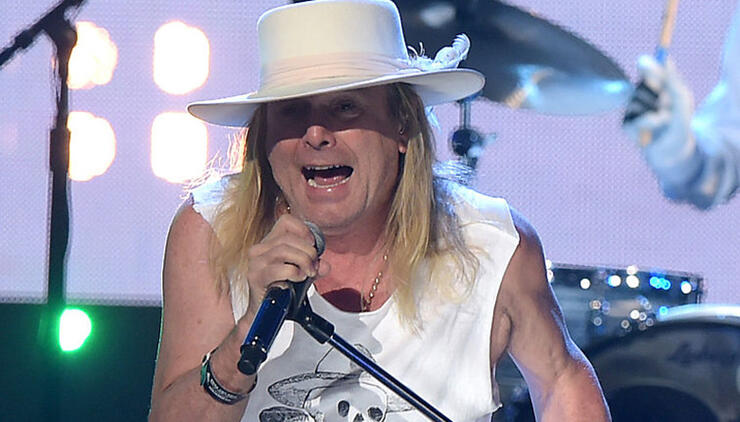 Chat About Listen to Cheap Trick Celebrate Summer in New Single