Watch Tiesto's 12-Minute Tribute To Avicii At EDC Las Vegas
By Hayden Brooks
May 21, 2018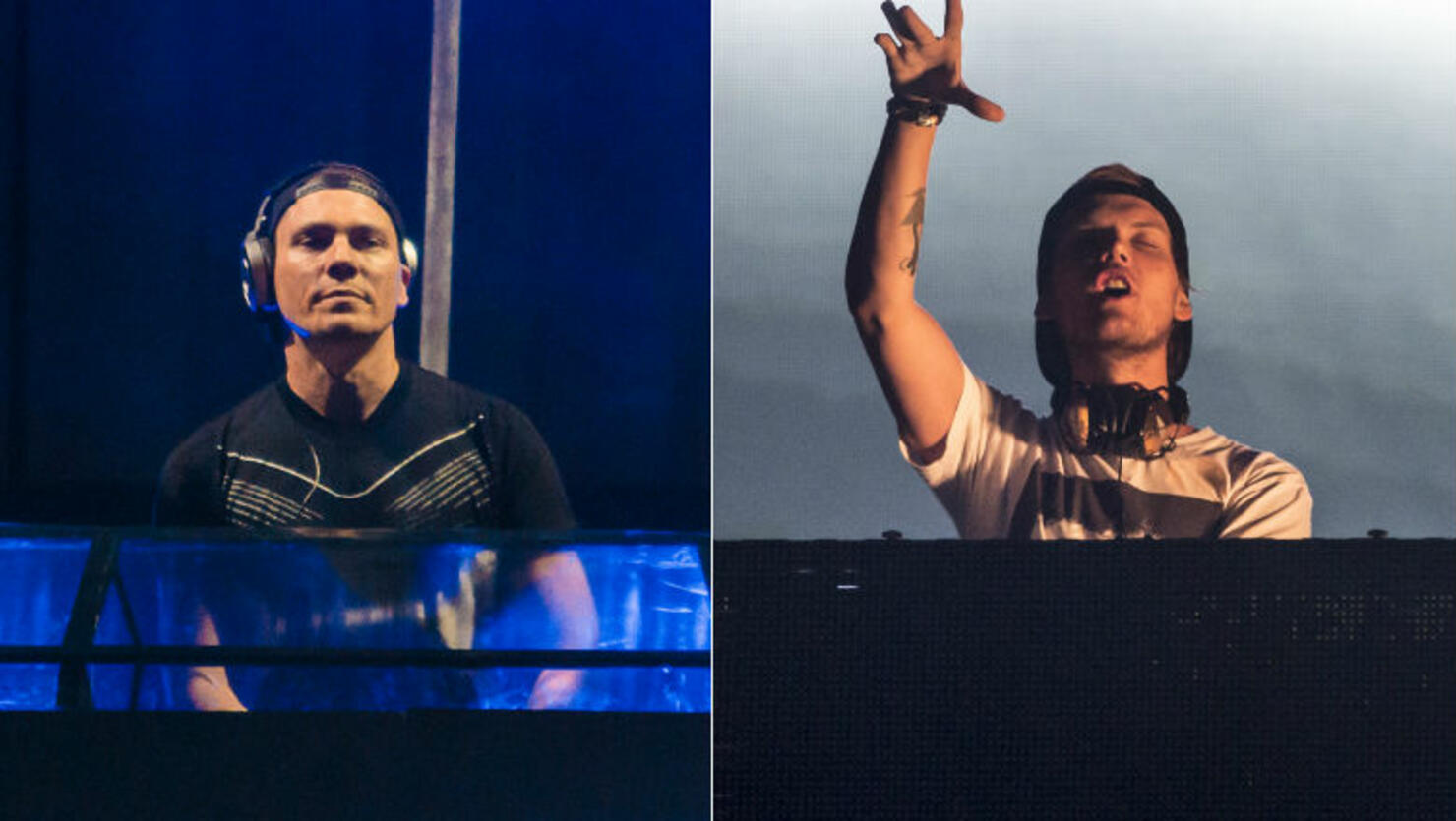 Tiësto showed just how important Avicii was to the electronic music scene by celebrating the legacy of the late superstar during his EDC Las Vegas set at kineticFIELD on Saturday night (May 19).
During his tribute performance, the EDM titan showcased photos and footage of Avicii across the backdrops as he made his way throughout catalog highlights like "Waiting for Love," "My Feelings for You," "Seek Bromance," and "Levels" over the course of 12 minutes. It ended with a live performance of "Wake Me Up" featuring Aloe Blacc. "Tonight we celebrate his memory," Tiesto said atop his elaborate stage.
Fans of the pair knew just how important Avicii was to Tiesto, particularly since he knew of him since the start of his career. "I knew him from the beginning. He used to send me mash-ups," Tiesto previously said of the star. "I met him in Sweden when I lived there in 2010. He was a very humble, nice guy, very sweet. . . .He was amazing. He just always thought out of the box. He came up with different melodies. He inspired so many other DJs as well. He's Kygo's biggest inspiration."
Earlier this month, additional details surrounding the shocking death of the late star surfaced and it appeared that the Swedish DJ took his own life by self-inflicted cuts with a shard of glass. Sources close to TMZ revealed that a shard of glass from a bottle led to massive bleeding and his unfortunate passing. While one insider told the outlet that the point of injury was Avicii's neck, another source argued that claim and revealed that the cut was located on his wrist.