Def Leppard's Phil Collen Abruptly Leaves Tour Due to Emergency
By Andrew Magnotta
May 27, 2018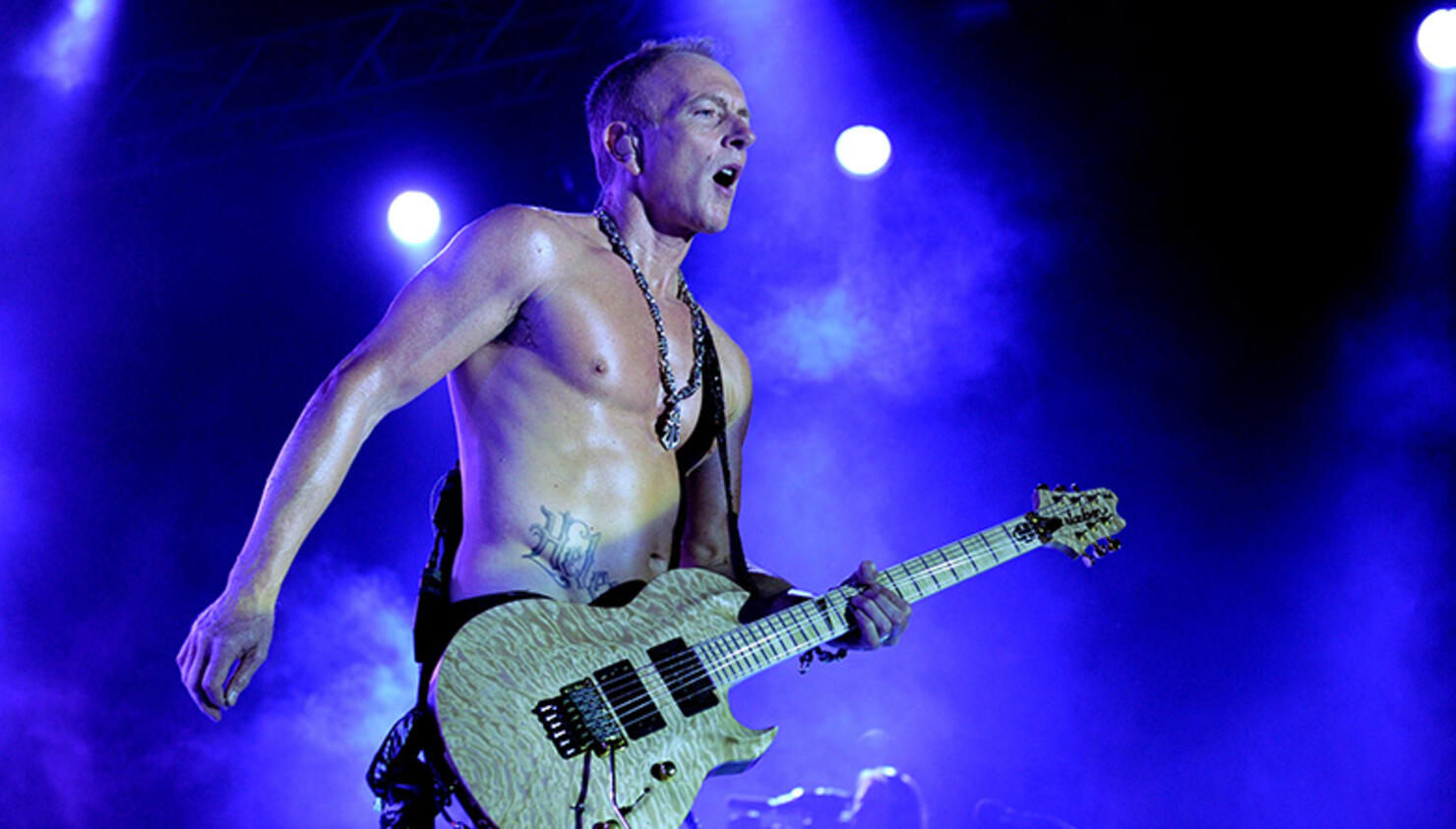 Def Leppard guitarist Phil Collen has gone home just a few shows into his band's co-headlining tour with Journey.
Collen reportedly went home due to a family emergency. While the precise nature of the emergency has not been made public, Collen and his wife Helen were expecting the birth of their son sometime this spring.
Stepping up in Collen's place is Trixter guitarist Steve Brown, who previously filled in for Def Leppard guitarist Vivian Campbell during a run of shows between 2014 and 2015 while Campbell was receiving cancer treatments.
Def Leppard frontman Joe Elliott addressed Collen's absence during the band's Hershey, PA, performance.
"I have an announcement to make," Elliott told the audience, "and I'd like you to spread the word as people come in. But, very sadly, Phil Collen cannot be with us this evening. He has a family emergency back in California. So we are very blessed that our very good friend Steve Brown, who some of you may remember, stood in for Vivian about four years ago when Vivian couldn't make a couple of shows. [He] has learned the bits very, very rapidly and, with Phil's blessing, will join us on stage tonight. And for the immediate future."
Def Leppard's summer co-headlining trek with Journey launched on May 21 in Hartford, CT. The Hershey performance was the third of the tour and the first since Collen went back home.
Photo: Getty Images