BTS Becomes First K-Pop Act To Top U.S. Album Chart
By Hayden Brooks
May 29, 2018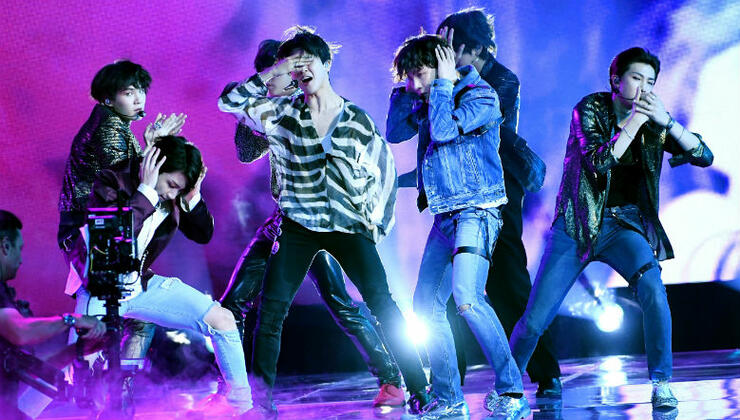 BTS surpassed all expectations and have officially become the first K-pop act in history to top the Billboard 200 album chart with their new LP, Love Yourself: Tear.
On Sunday (May 27), Billboard announced that the group's new album has debuted at the No. 1 spot on the Billboard 200 chart. As per Nielsen Music, the set, which dropped on May 18, moved 135,000 units in the United States within its first week, including 100,000 traditional album sales. It bested Post Malone's beerbongs & bentleys, which moved 123,000 units and was down 17 percent from its previous position at the top of the chart. Interestingly enough, Love Yourself: Tear also serves as the second top 10 entry for the K-pop genre after BTS' own Love Yourself: Her, which debuted and peaked at No. 7 in October 2017.
"Congratulations to the Seven Music-loving Boys and Their Wings, 'ARMY'!" South Korean President Moon Jae-in tweeted of BTS on Monday. "The songs, dance, dreams and enthusiasm of BTS energized and gave strength to young people around the world."
It's been an exciting month for the BTS ARMY, particularly after the group picked up the Top Social Artist title at the 2018 Billboard Music Awards, where they unleashed a live performance of "Fake Love." Prior to the Memorial Day weekend, the South Korean band also took to The Ellen DeGeneres Show to push the set, visit with some fans and even get pranked by the TV host.
Chat About BTS Becomes First K-Pop Act To Top U.S. Album Chart