Watch Cardi B's Vibrant 'I Like It' Video Featuring Bad Bunny & J Balvin
By James Dinh
May 29, 2018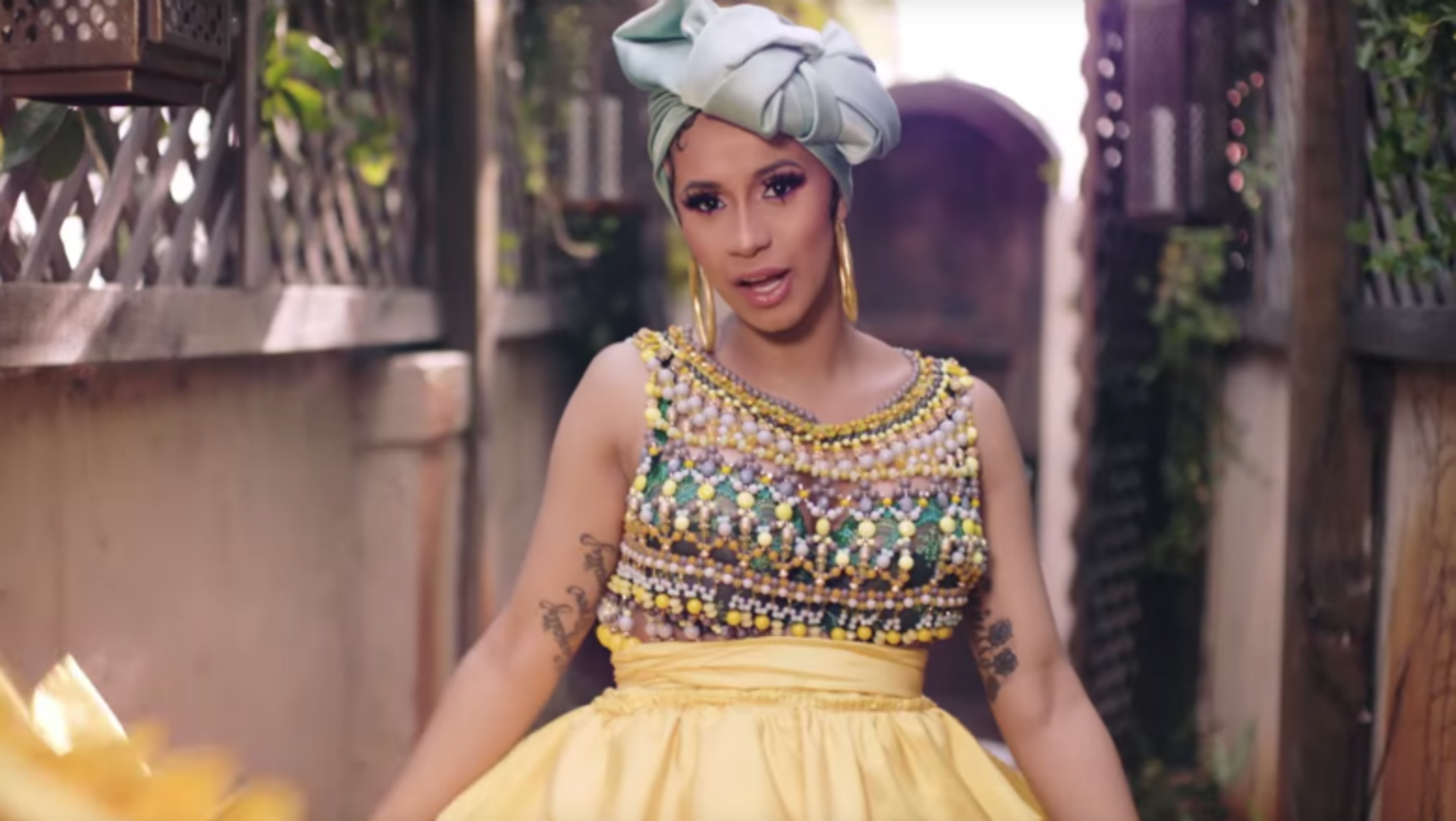 Cardi B may have 2018's Song of the Summer in her hands with "I Like It," her Spanglish hit featuring Bad Bunny and J Balvin, and the accompanying vibrant video to the smash track arrived on Tuesday morning (May 29).
After several social media teasers, the 25-year-old star unveiled the colorful four-minute clip, which was reportedly (partially) filmed at Miami's Ball & Chain venue, and it sees the rapper making her way through the local downtown neighborhood. Besides mingling with street-goers and offering some glam outside of house porches, the chart-topper also stuns in an empty warehouse, where she's met by Bad Bunny and J Balvin for their verses. In what looks like a solid attempt to replicate some of the success of 2017's "Despacito," the Eif Rivera-directed clip for "I Like It" is hard to take your eyes off of, courtesy of Bardi's charisma, and holds plenty of replay value.
Fun fact: While the video for the Invasion of Privacy single was filmed months earlier in order to capture a pre-pregnant Bardi, the scenes of her in the red dress were filmed only a few weeks back.
"We take great pride when some of today's biggest stars show up at our historic venue in Little Havana," Ball & Chain owner Zack Bush told Miami.com in an e-mail. "For years we would hear about celebrities on South Beach, now the stars are venturing off the beaten Miami path to film and to hang and dance at this historic [place]."