Weezer Releases Cover of Toto's "Africa" Months After Viral Fan Request
By Andrew Magnotta
May 29, 2018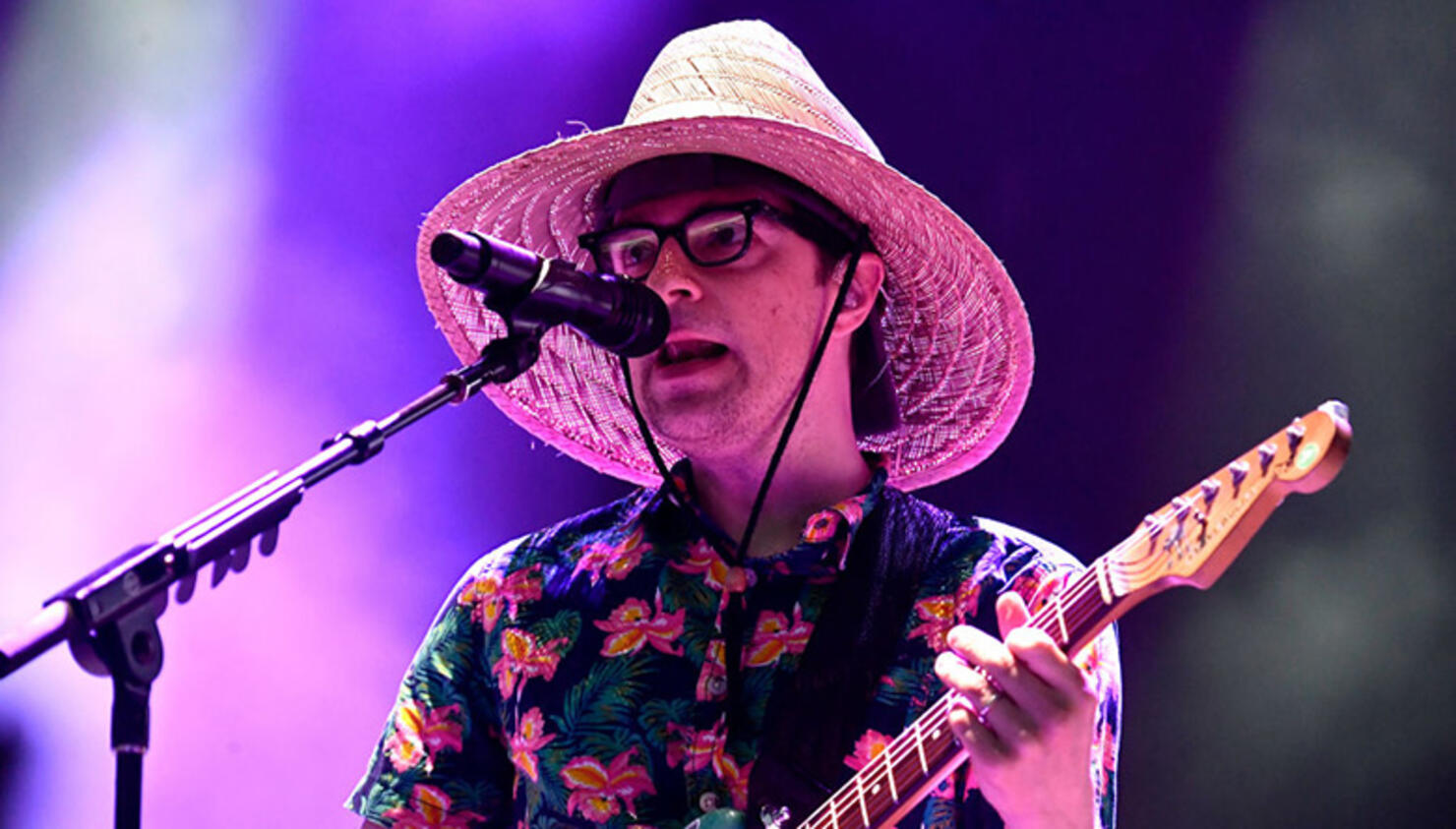 It took about six months and more than 300 Tweets, but Weezer finally caved in to a fan-demand and released a cover of Toto's 1982 hit, "Africa" on Tuesday morning.
The Twitter account @weezerafrica appeared in December as a joke by a teenage fan named Mary, who told Noisey the idea came to her after the hit Netflix series Stranger Things used the song.
Drummer Patrick Wilson Tweeted at the account at one point that he "laughed" at the idea of the cover. But when Weezer released a version of Toto's "Rosanna" last week (from the same Toto IV album as "Africa"), it appeared the band was indeed aware of the suggestion and now just toying with hopeful fans.
Weezer is, after all, know for its collective sense of humor and it's daring cover versions. In the past the band has tackled Black Sabbath's "War Pigs," The Cars' "Just What I Needed," Pink Floyd's "Time," Radiohead's "Paranoid Android" and many others. With dozens of covers under their belt, why not take fan requests?
By Tuesday afternoon the official audio on the band's YouTube channel had over 200,000 plays. You can enjoy it below.
Fan reactions appear to range from pleasant surprise to outright joy.
"I never pictures Weezer doing this cover," wrote one YouTube user. "Now I can't not picture it."
Another added, "Memes are a bigger cultural force than many expect."
As for the future of the @weezerafrica Twitter account, Mary isn't sure; she's just drinking it all in. She made a difference, after all, and she should be proud!
Members of Toto are thrilled with the tributes. Frontman David Paich expressed his support for the "Africa" cover back in December, sharing a link to the initial Noisey interview via his official Facebook page. He later shared the "Rosanna" and "Africa" covers as well.
Toto's official Twitter account congratulated Weezer on a job well done, and guitarist Steve Lukather wrote via Twitter that he was "flattered" by the "Rosanna" cover. He added that he hopes to meet Weezer someday, "Unless you hate us. hahaha".
A meeting might be hard to make happen anytime soon. Weezer is on tour through August. Lukather is about head out on the road with Ringo Starr's All Starr Band into July.
Toto has tour dates booked from late July through August celebrating its 40th anniversary.
Photo: Getty Images
Very flattered and thanks Weezer.

We recorded this -2nd take NO rehearsal in 1981.
Not that anyone cares.. hahaha.
We were kids. Lived in the studio working on our stuff and every session in LA. Best times ever! Hope we meet someday.
Unless you hate us. hahaha

— Steve Lukather (@stevelukather) May 29, 2018