'The Four: Battle For Stardom' - Panel Previews Season Two
By Nicole Mastrogiannis
June 6, 2018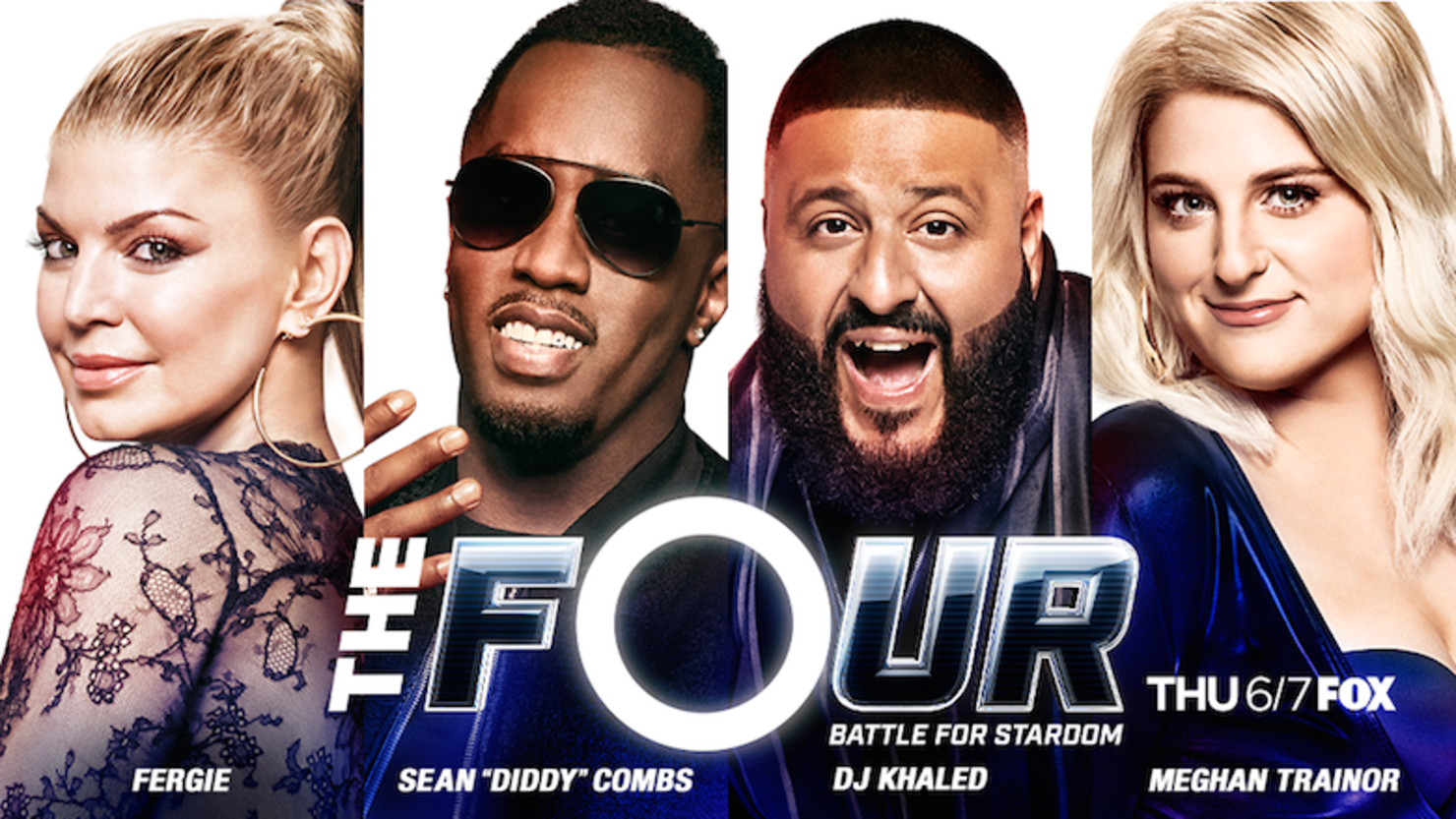 The Four: Battle For Stardom is back! The search is ON to find the next big superstar, and the journey begins on Thursday, June 7th.
Hosted by Fergie, the show welcomes the return of the panel of experts, which is comprised of Meghan Trainor, Diddy, and DJ Khaled, as potential competitors take the stage each week to steal a chair from "The Four." And if you watched season one of the show, then you already know you can expect some intense, fierce competition.
So, who are the Four that are kicking off the competition? UK singer/songwriter James Graham, rapper Sharaya J, R&B singer Carvena Jones, and emerging Latin artist Stephanie Zelaya.
In case you need a little refresher, here's how the show works: Starting out with four "finalists," each week, new contestants will appear on The Four in hopes of taking the seat of one of "The Four." As we saw last season, anything can happen and in the end, there is only one winner.
The winner of The Four receives receives the show's panel as key players on their team and becomes iHeartRadio's new On The Verge Artist; an artist development program supporting the winner with airplay across iHeartMedia radio stations nationwide. This program has helped launched the careers of artists like Sam Smith, Fifth Harmony and Nick Jonas, among others.
Season One winner was Evvie McKinney, who was introduced on the show later in the season and completely stole the competition. Diddy said of the Memphis native and her big win, "For me personally, it was I wanna work with somebody that if they don't make it on the first album, they don't make it on the second album, first single, second single, that they're gonna be in there fighting, and that they're gonna work as hard as I would work, or they need to work. When I saw Evvie, she was performing and she was on the ground and she did this thing like 'aargh aargh.' I was like, I wanna be in the fight with her. And this industry is a fight, you know."
Fergie echoed, "Who doesn't wanna see a full Evvie show? I mean, she's a beast. When she came out there and did Tina Turner, I was on the floor because my dad took me to that concert and Tina Turner actually pointed at me during that song 'Proud Mary.' And that's such a special song to me and always has been, because she had that grip but also that soul, that little rock tour. She was rough, but still inviting to me. There was something about Evvie that [she] had that same thing and I just wanna go see her show. I mean she's a beast. I don't wanna go up against her. I would never wanna go up against her in the battle on the floor ever."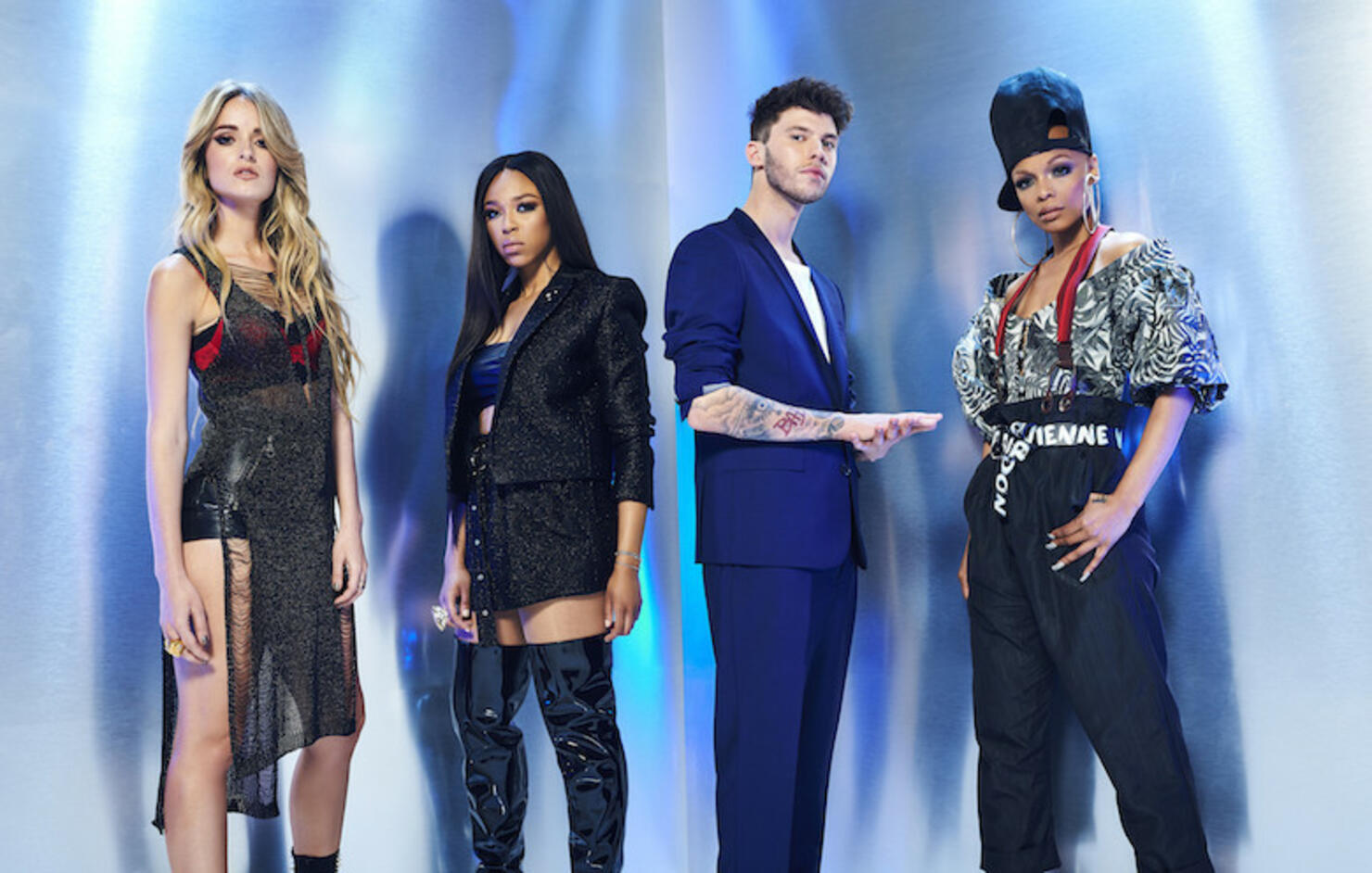 So, what should James, Sharaya, Carvena, and Stephanie keep in mind as they battle to keep their seats each week? Diddy says, "I think that people naturally wanna root for an underdog. I know I do, and they always wanna see changes and something new and something different, and that's the beauty about the show. We embrace that and I think the chair holders, they know what they have to do. And the challengers, they have to really, really, really step up."
DJ Khaled adds, "You gotta come on the stage, and give it your all. Come out the gate. Don't think you can have a second round or a second chance. In life, you can have as many chances by the way. But I'm talking about on that stage, it's right there. Come with it so you can get the opportunity to challenge one of The Four. And if it's you on The Four defending your seat, you got to be ready to defend as well, and you can't be comfortable on the seat. Go all out."
Diddy also explains how the competition has changed from season one going into season two. He says, "It's going global. We have a young lady from Guatemala, we had a contestant from Australia, we have a young man from London, and I just think the viral-ness and the social media aspect of the show has really given the show a worldwide life. People look at [it] as the newest freshest show that's out there. We just did The Four App, and The Four App [is] really great because it enables people to put up their auditions, and the fans get to go and start to comment on the auditions and get to point out to us who they like."
Meghan added of the season two auditions vs. season one auditions, "I think they're all educated, they watch the show, they all know what's about to happen, and so I can see that a little bit, and I can definitely see it in our Four. Episode One you'll see if there is a challenge, you'll see all Four get excited and just stand up, like it's their choice, and I'm like sit down. But it's fun to watch them and it's finally nice to see everyone understand the formula and get it, and they're ready. They're hungry."
So, what happens if one of the Four can't keep their seat? As seen in season one, you "walk your path with pride" as Fergie says. She said of what that means to her:
"I think it speaks for itself. Whatever your path is. I didn't know that my path was gonna go all this way and that. I knew that I wanted to be in the game, I knew I wanted to be an entertainer from a very young age, I knew that. Did I know that it was gonna go this direction, and this direction, and this direction, and all these different directions? No. But that's what makes the tapestry of my life. I don't see my life as 'you better get here or it's a loss.' Every L that I take is a lesson, and it's my path that I'm supposed to walk. So why not walk it with pride. It's the one I'm supposed to be walking."
Tune in to the season two premiere of The Four: Battle for Stardom on Thursday, June 7th at 8/7c on FOX.