Watch Dave Grohl Prank Crowd With Stuntman Stage Fall
By Andrew Magnotta
June 6, 2018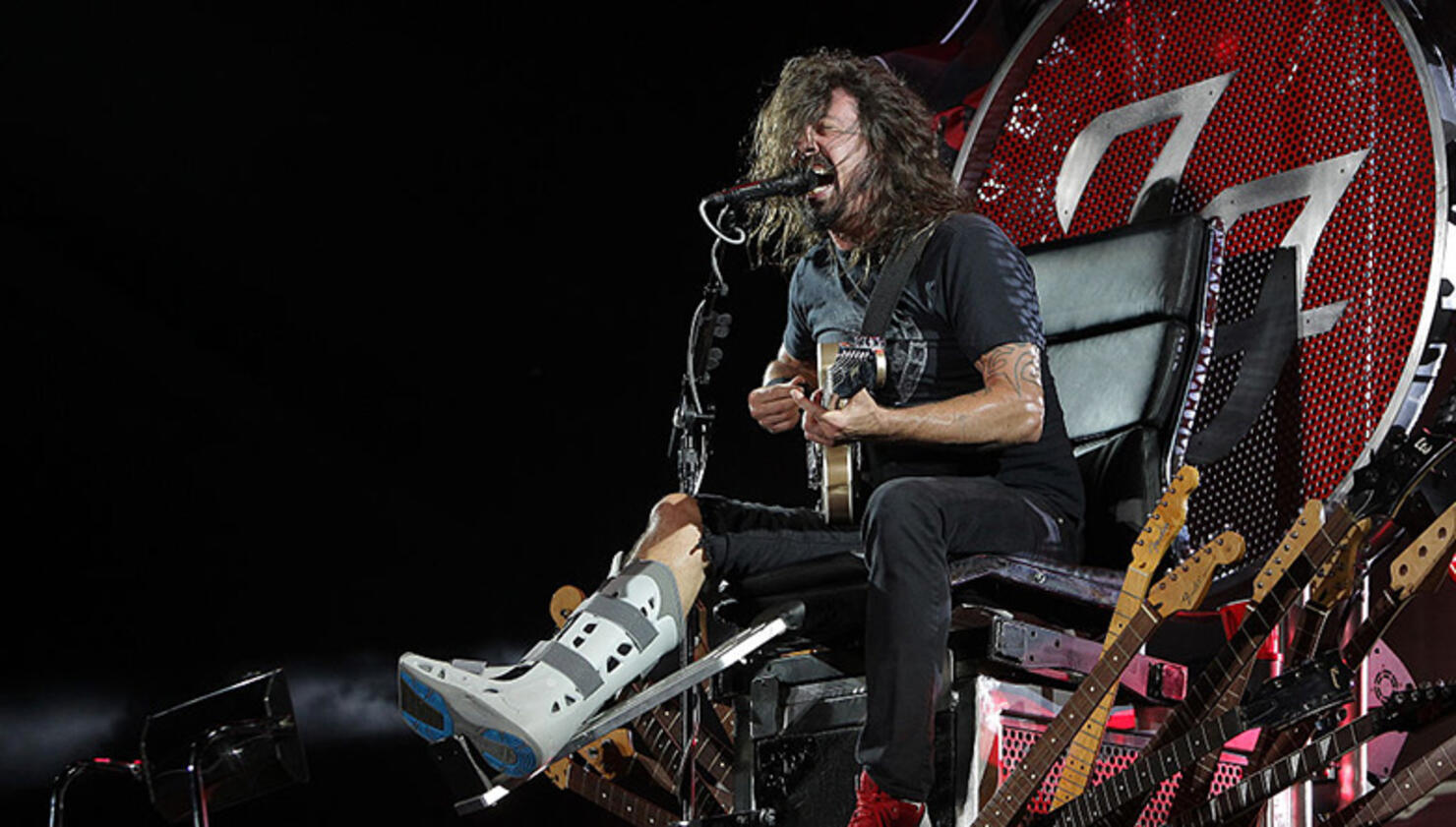 The Foo Fighters began a recent show before a stadium audience in Sweden with a prank, poking fun at frontman Dave Grohl's apparent clumsiness.
The joke was a reference to a real fall Grohl suffered almost three years ago to the day at the same Ullevi Stadium in Gothenburg. Grohl broke his foot in that fall, causing Foo Fighters to cancel the rest of their European tour. Grohl was relegated to performing from a seat for the band's ensuing U.S. tour.
Fans can watch the prank in a video posted to Foo Fighters' official Facebook page Tuesday night.
After the band takes the stage, a long-haired man in black, holding a guitar struts out to the ramp at the front of the stage. The Grohl imposter strikes a pose before taking a bad step and comically falling face-first to the right of the ramp.
But before the audience can gasp, the real Grohl emerges, complete with his prized light blue Gibson Memphis ES-335.
On June 12, 2015, Grohl fell off stage at the Ullevi just two songs into the set, breaking his leg. Drummer Taylor Hawkins briefly fronted the band as Grohl received medical attention backstage before returning to complete the set.
This past April, during a show in Florida, Grohl tripped again close to the edge of the stage, narrowly missing another severe injury.
"Here's the way I look at it," he said after the near-fall in Florida, "when you get that close to breaking your f***ing leg, that means it's a good show."
Photo: Getty Images